Important notice: As of 1 June 2023, RadioKing will no longer provide maintenance for the StudioKing broadcast software. In other words, the software will no longer be updated and will remain in its beta version. To avoid instability during use, we recommend that you choose another broadcast software from the list suggested in the article "Guide to live broadcasting"
StudioKing allows you to record your live shows so that you can later propose them as podcasts to your listeners.



EASILY SAVE A LIVE SHOW
During your first live show, a message will appear asking whether or not you would like to save your broadcast. Simply click on Yes and recording will start automatically, it will stop as soon as you stop your live broadcast.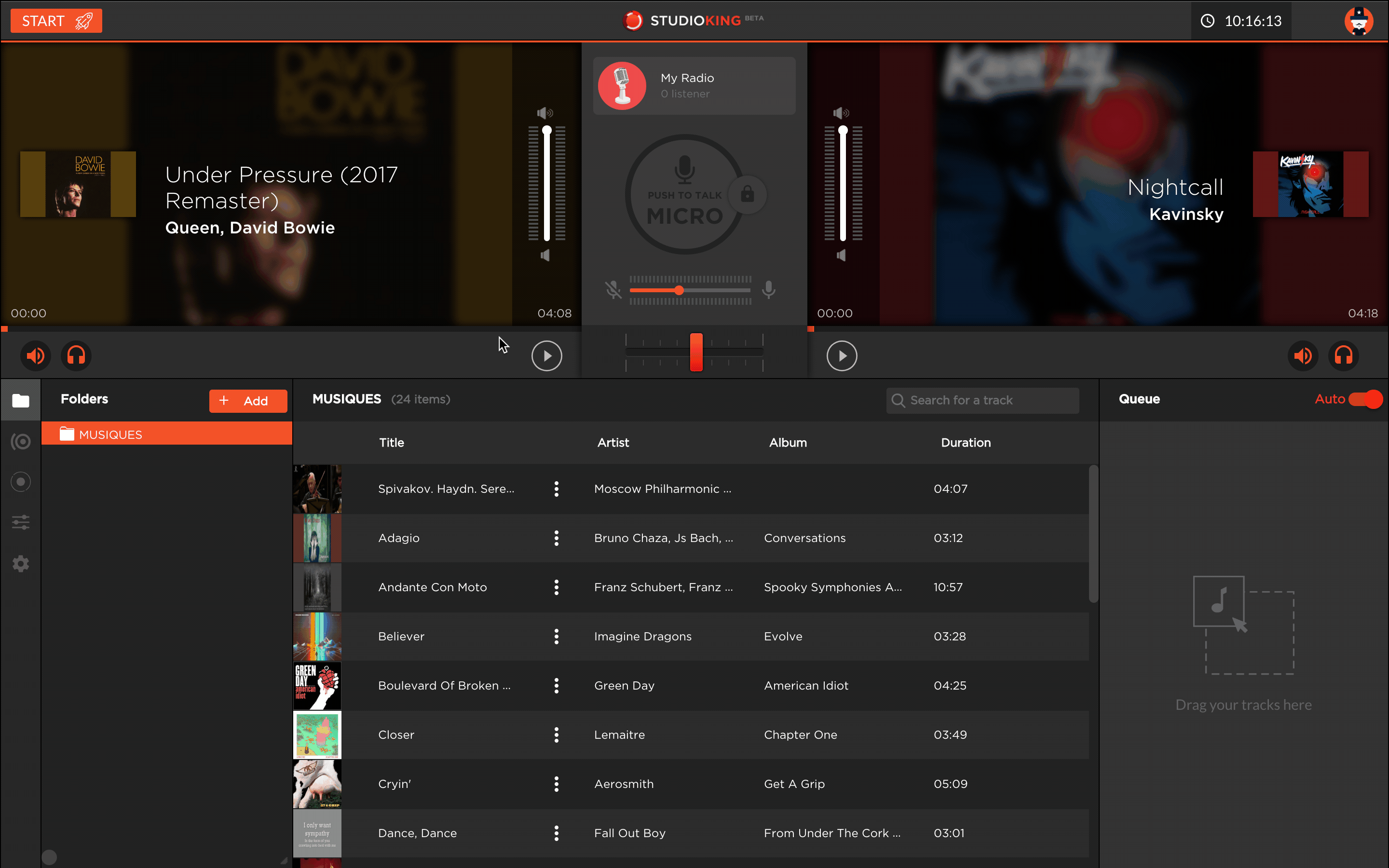 Top Tip
: If you want to automatically save all of your live sessions, head over to Settings > Auto Recording and select Always. You'll be able to change this option at any time.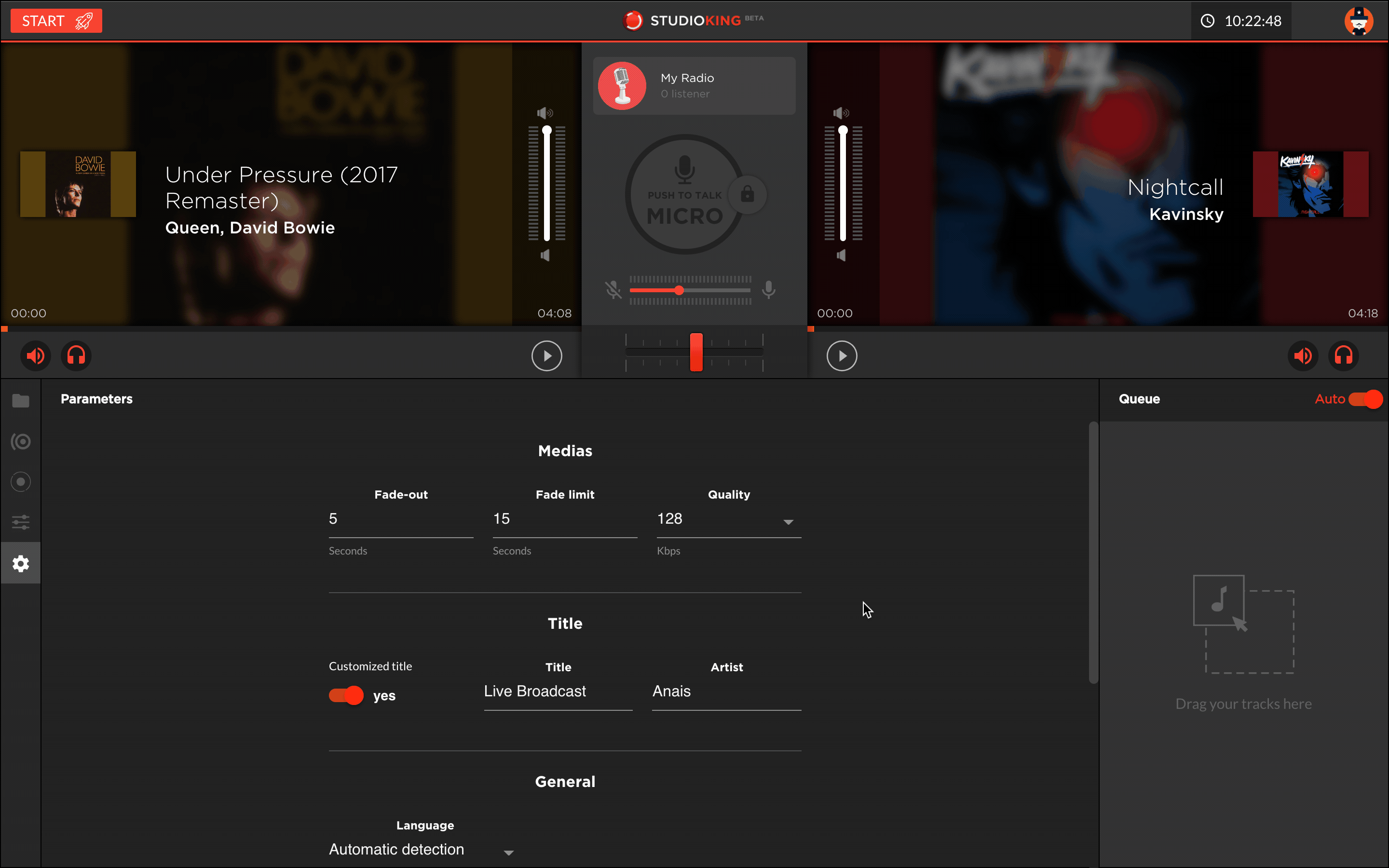 STOP A LIVE RECORDING
You do not have to stop your live session to stop the recording.
To stop recording, head over to the My Recordings tab and click on Stop.

Your recording will be stopped and you can carry on with your live show!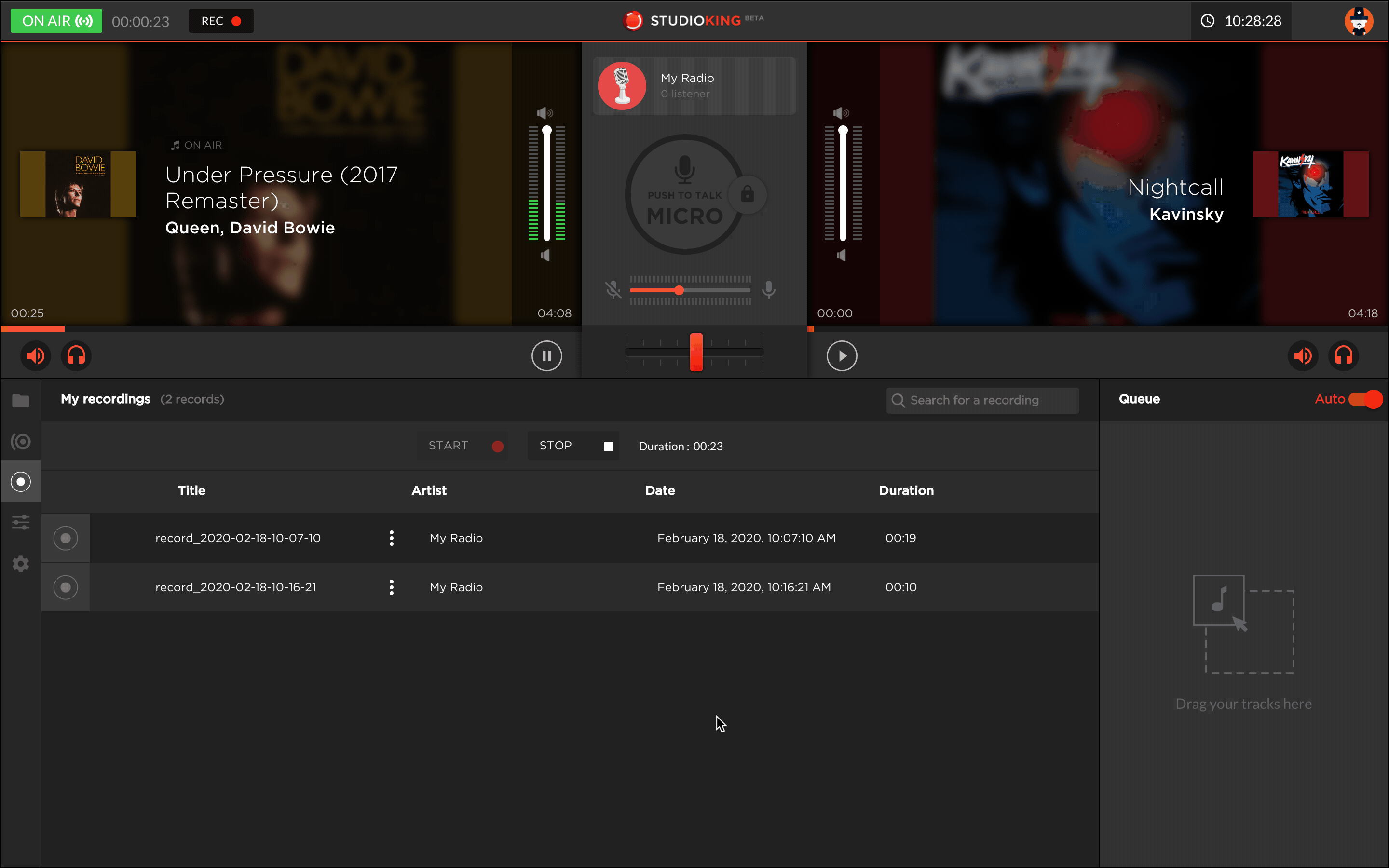 FIND MY RECORDINGS
Once your show is recorded, you can easily find it in StudioKing via the My Recordings tab. Your recording is also saved on your computer in the StudioKing file. To listen to your show, simply drop it onto one of the turntables or your queue. You can also delete it or edit it by clicking on the 3 vertical points.


Top Tip: You can easily change the destination folder of your recordings by heading over to the Settings tab (1) and clicking on the folder icon (2).

Even if you're broadcasting in 128 Kbps, you'll be able to record your show in 320 Kbps by heading over to Parameters and selecting the sound quality.