StudioKing is currently in its beta form. It is therefore possible that you might experience instabilities when using the software, if this happens please do not hesitate to let us know

here

.

StudioKing is RadioKing's live broadcasting software! Here's a quick tutorial on how to download and install the software in order to broadcast live on your radio station.

Installing StudioKing
Logging in to StudioKing

INSTALLING STUDIOKING
To install your software, head over to the Live tab in your Radio Manager.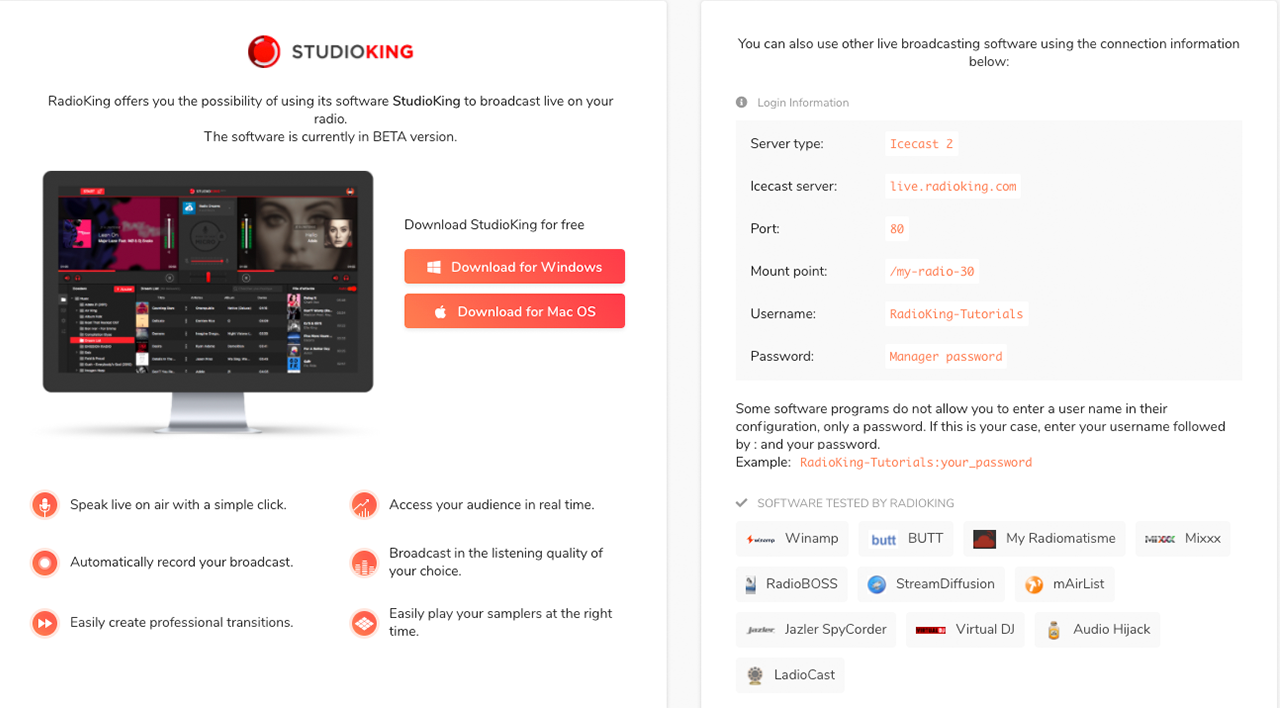 Download the version that corresponds to your operating system:
Download StudioKing on Windows
Download StudioKing on Mac

On Windows

Click on the file. Once downloaded it will be at the bottom of your browser, click on it.


Careful: A warning message will appear when you download StudioKing.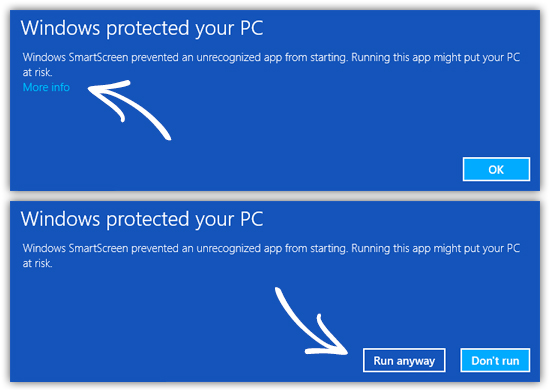 Click on More info > Run anyway to complete your installation. This message should stop appearing in a couple of days.

On Mac

Once downloaded, simply drag and drop the software into the Application folder on your Mac and double click on the red icon.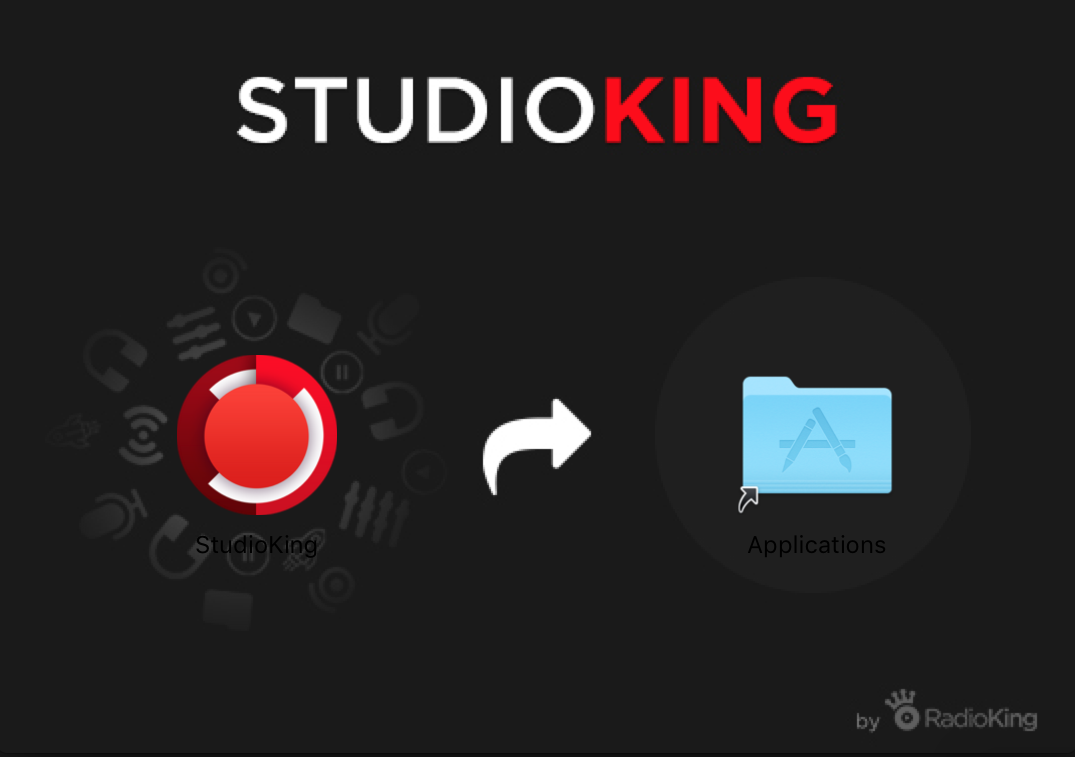 LOGGING IN TO STUDIOKING
Now that you've installed your software, you'll need to open it.

Do you have a RadioKing radio station? If so, simply enter your account log in details.
Still don't have a radio station? Create your online radio station here.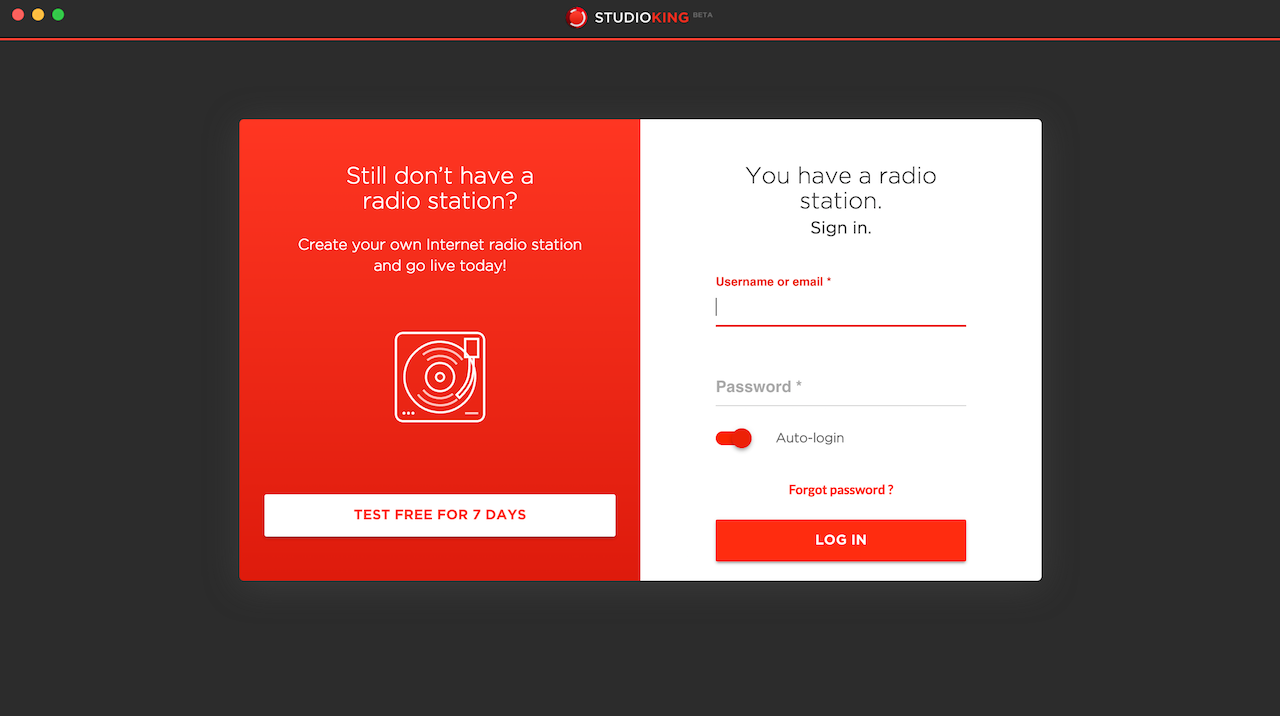 Did you sign up using Facebook or Google+? If so, you'll need to ask our team for a StudioKing password here.

Now that you've installed StudioKing, take a look at this tutorial to discover how to begin broadcasting live!