My Radiomatisme is a complete live broadcasting software that is totally free, adapted to all platforms and is Windows compatible. The software is available in French, we will guide you through the configuration with this step-by-step tutorial.

DOWNLOAD AND INSTALLATION

You can download the software here.

Once it has been downloaded, all you have to do is double click to start the installation. Accept the requests and do next and then click on install.

Once My Radiomatisme has been installed, launch it. For the first log-in you will have to select your music library, for this all you have to do is click on the blue plus sign (+) to select the tracks that you want to import and then click on "Open".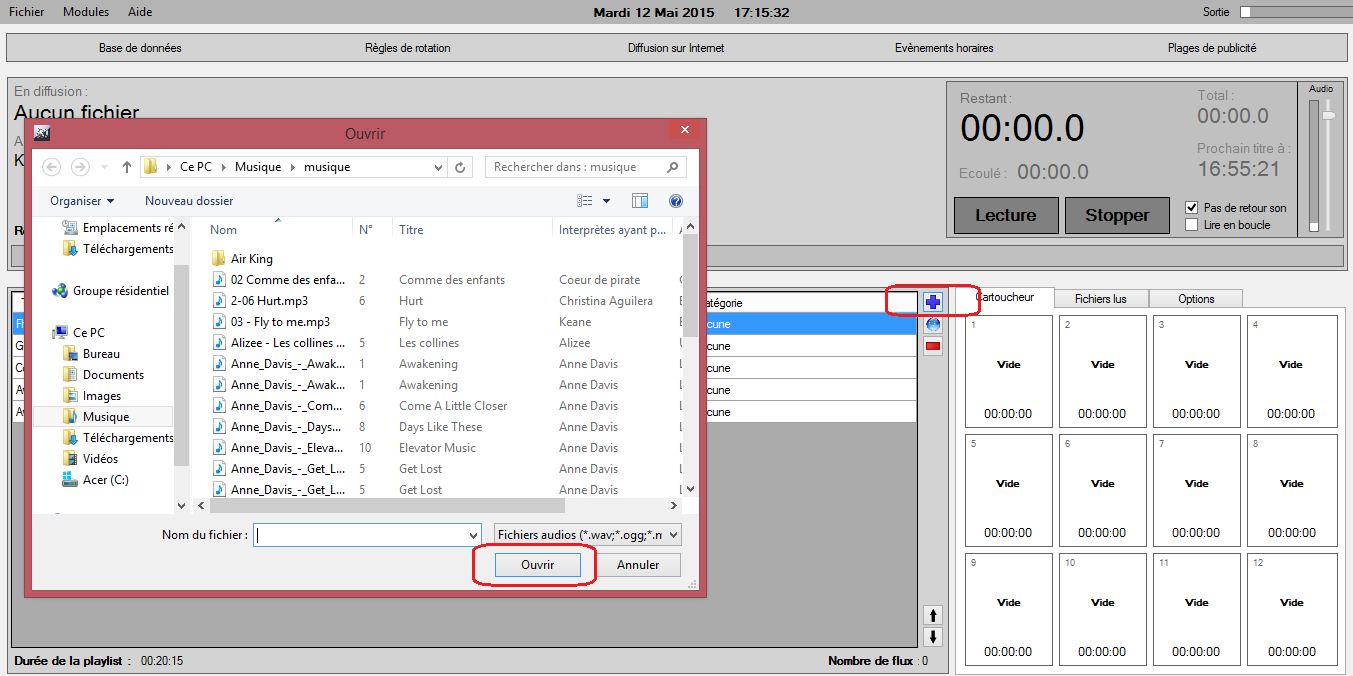 CONFIGURATION

Once you have chosen your music library, you will must configure My Radiomatisme to be able to broadcast live on your Radio Server. To do this:
Click on "Diffusion sur Internet"
Click on the blue plus sign (+) to obtain different fields of information from which to make a selection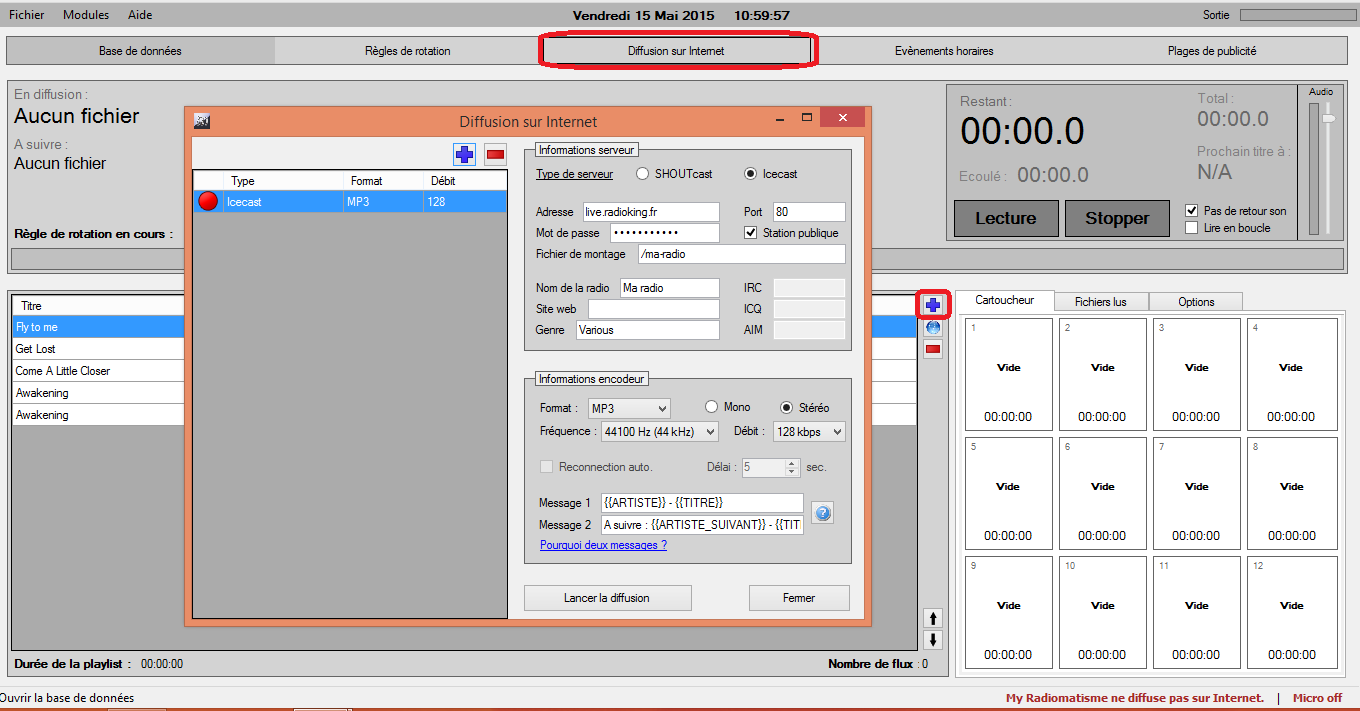 You will find all of the necessary information under the Live Tab of your Radio Manager.

Here is what the different fields correspond to:
Type de serveur: Server type
Adresse: Icecast server
Port: Port
Mot de passe: Password
Fichier de montage: Mount point
Nom de la radio: Radio Name
Careful: My Radiomatisme does not need a username only a password, therefore your password will be your username/ password. Example: RadioKing-Tutorials/your_password

START BROADCASTING

Once your software configuration is done, you can immediately start using My Radiomatisme to broadcast live on your radio station. To do this click on "Lancer la diffusion".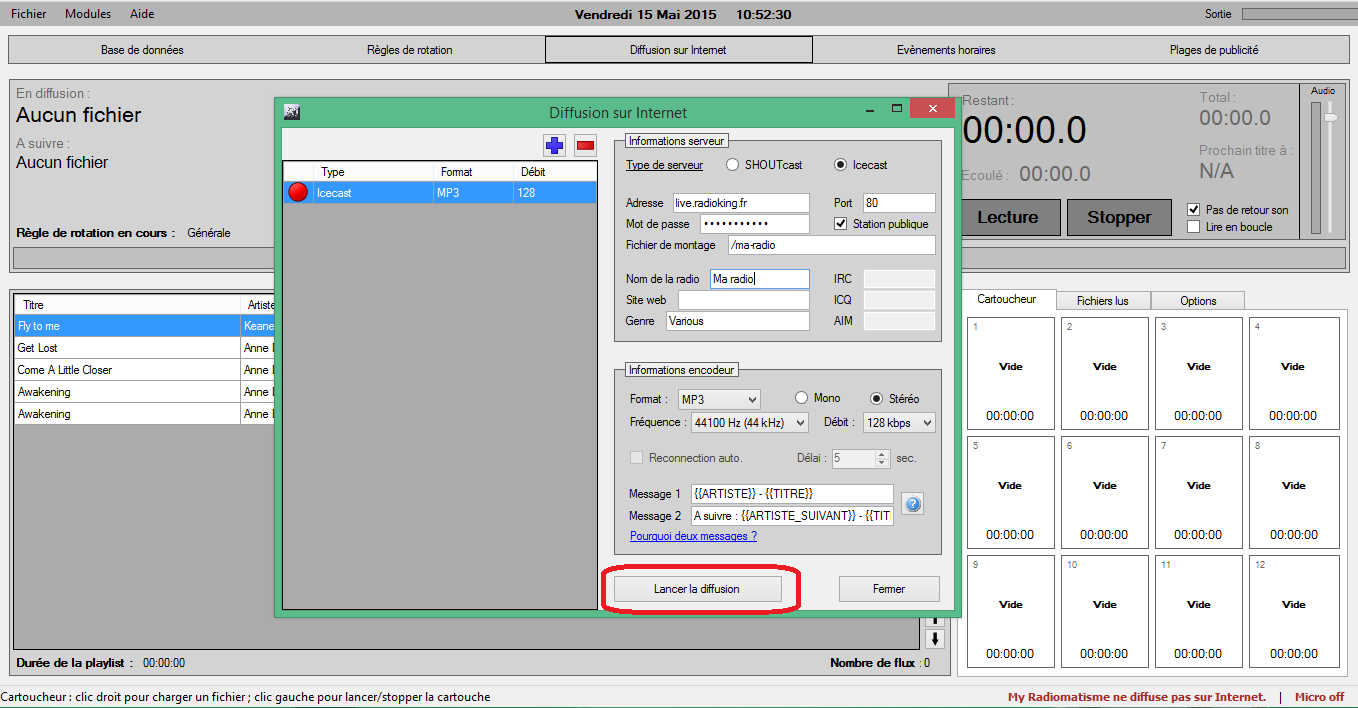 Once you are connected, the buttons will change color and the words "Diffusion en cours. 1 encodeur actif" will appear.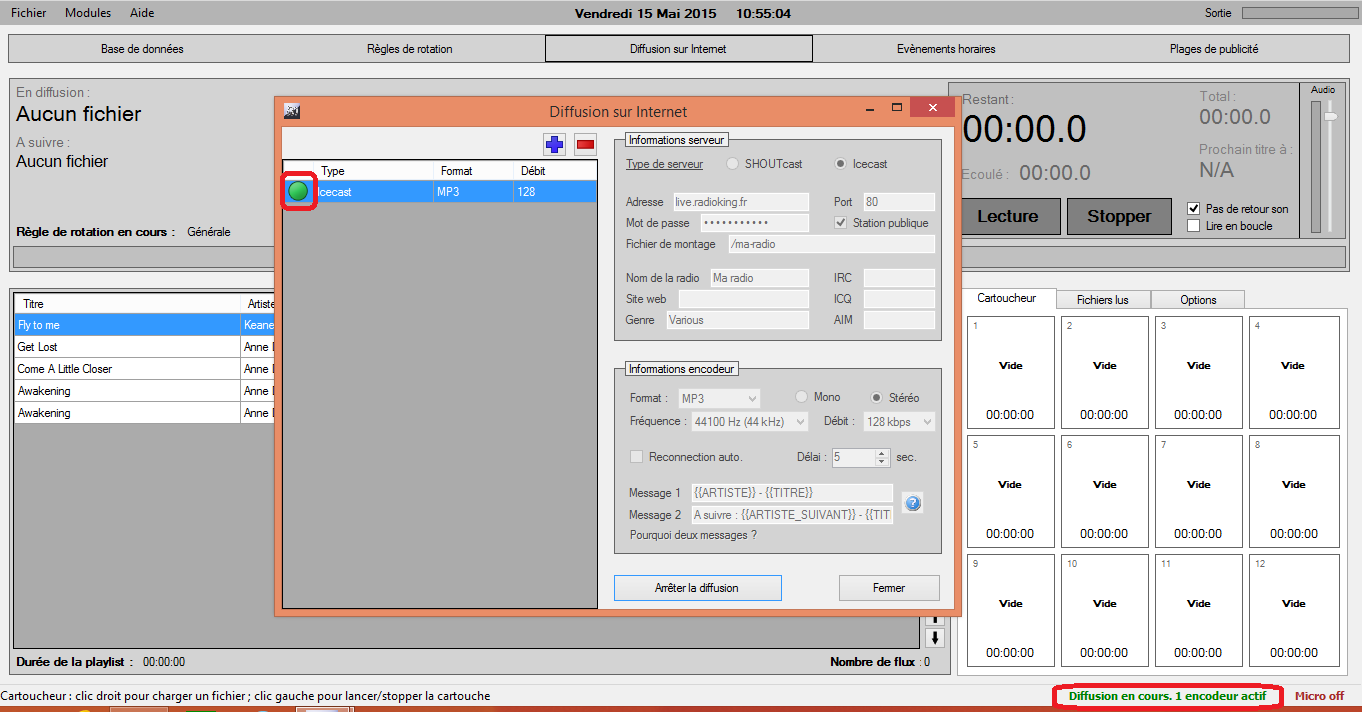 To activate the microphone, click on Modules > Micro and then you will have access to the microphone settings.