RadioBOSS is a complete tool you can use to broadcast your favorite music and program radio shows. It is Windows compatible.
Discover our video tutorial here:

DOWNLOAD AND INSTALLATION

You can download RadioBoss here.

Once it is downloaded simply double click to start installation. Accept requests, click next and then click on install. Once RadioBOSS is installed, double click to open it.

CONFIGURATION

Once you have chosen your musical library you have to configure RadioBOSS so you can broadcast on your Radio Server. To do this silmply click on "Settings" and then "Options...".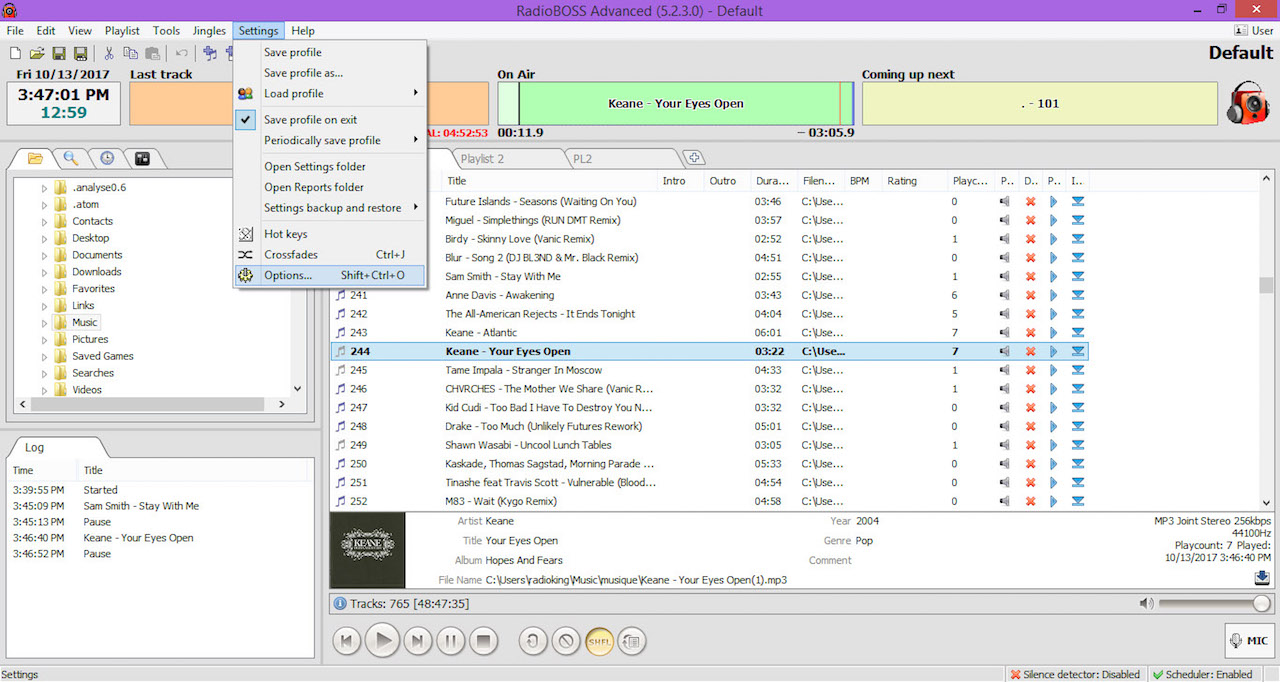 From the left hand menu choose "Broadcast" then click on the blue plus (+) and you will see the different fields to select from and complete.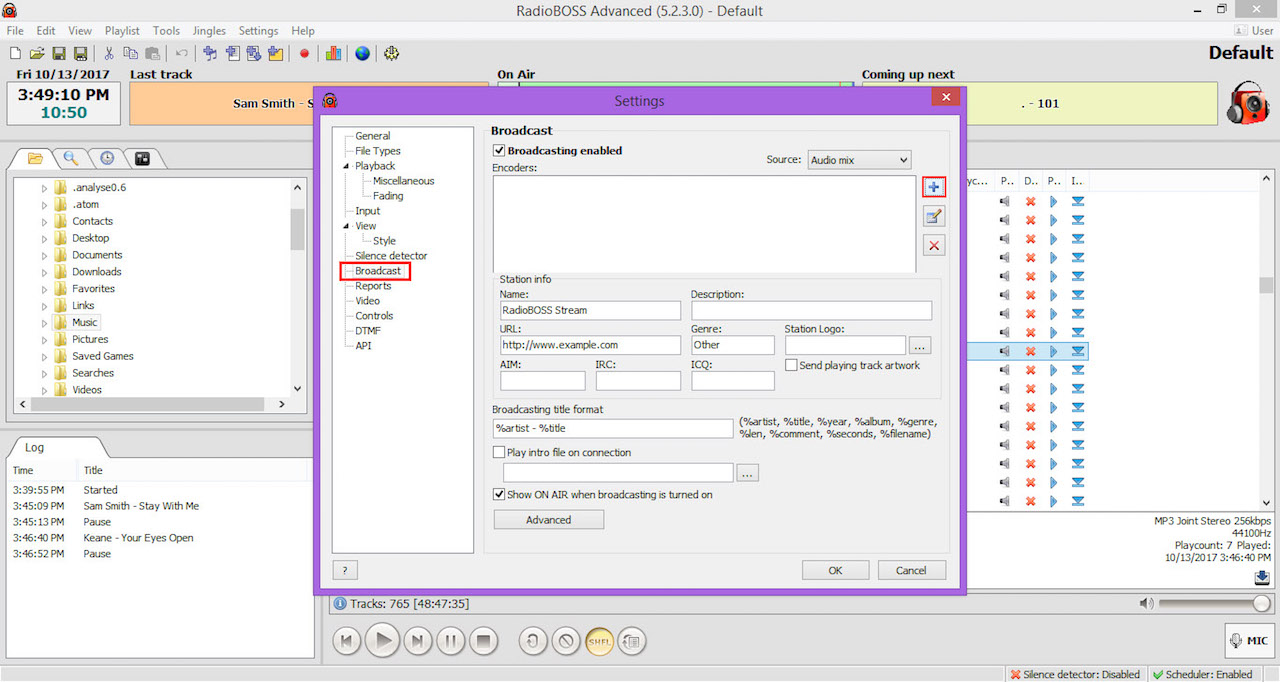 To access your live log in information, head over to the Live Tab of your Radio Manager.


Careful: Some software programs do not need a username only a password, therefore your password will be your username/ password. Example: RadioKing-Tutorials:your_password


When you have all the information click on "Configuration Wizard".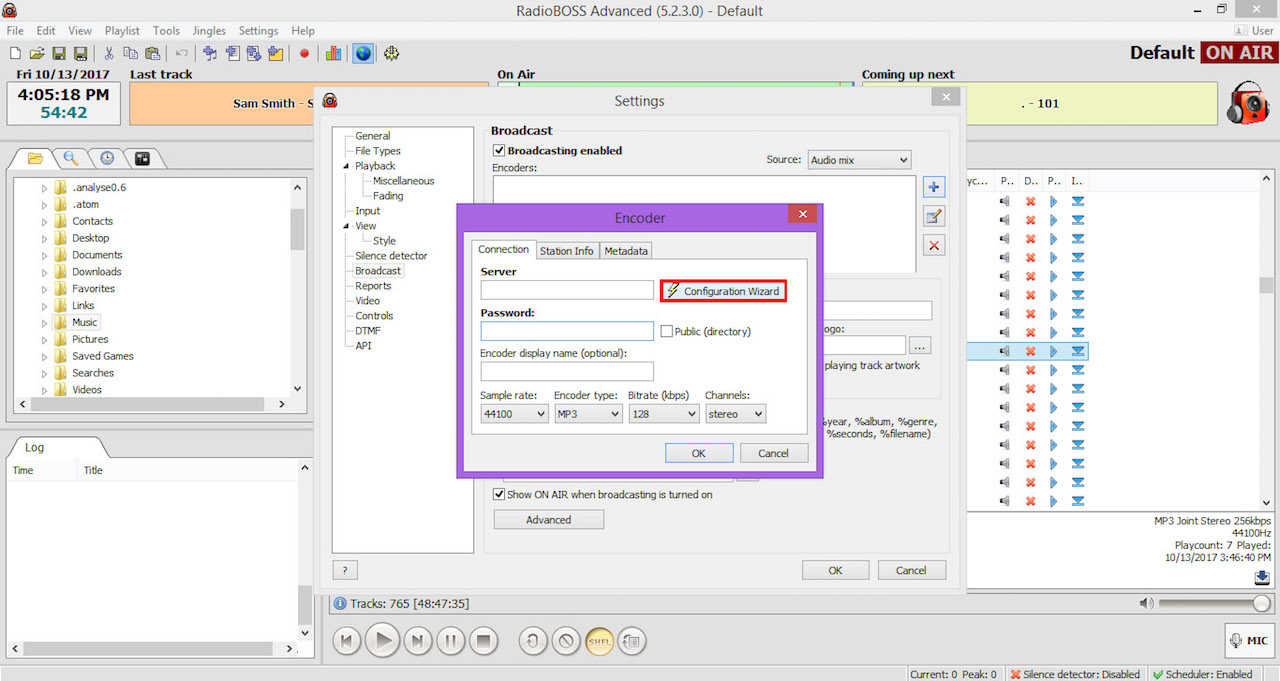 Choose and complete the fields you need and then click on "Finish" and "OK".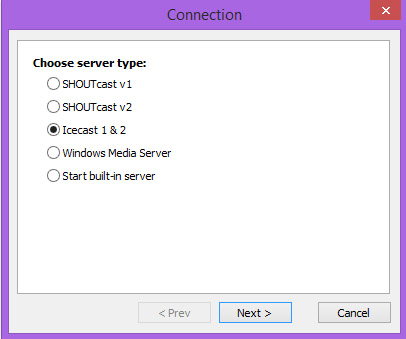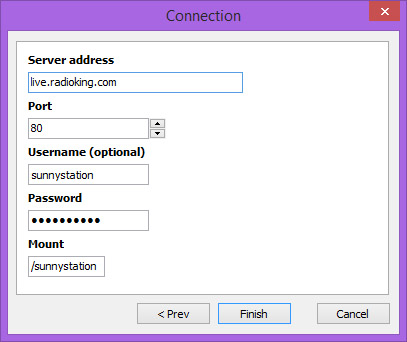 Careful: RadioBoss does not provide the ability to enter a username in their configuration but only a password. If this is your situation type as password your username followed by : and your password. Example: RadioKing-Tutorials:your_password

START BROADCASTING

Once you have configured your software you can start using it to broadcast on your radio station. To do this click on "OK".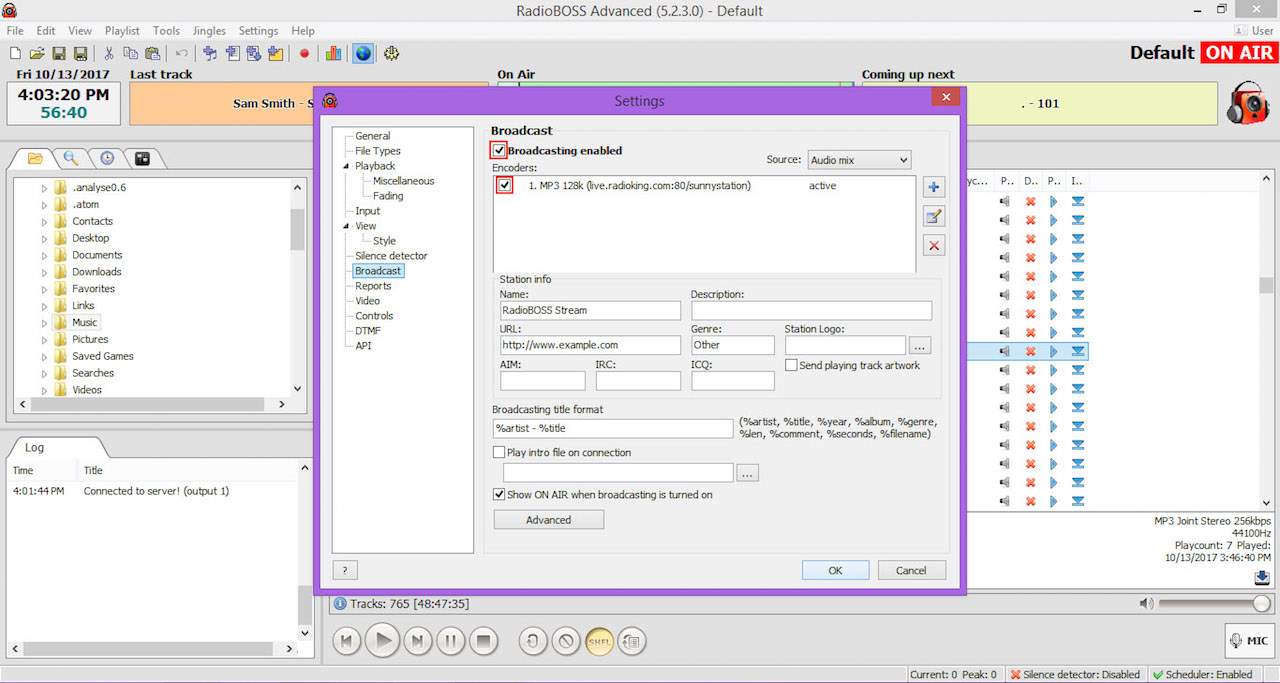 When you are live, you will see the button change color.