In this module you will be able to configure and manage your sliders. The slider is the image that appears on the home page of your site.
The module is divided into 3 categories:

Add a Slider
Module Configuration
Settings
To add a slide, go to Content > Sliders and click on Add a slider

This is where you will be able to choose and download the images or photos that will be highlighted on your site.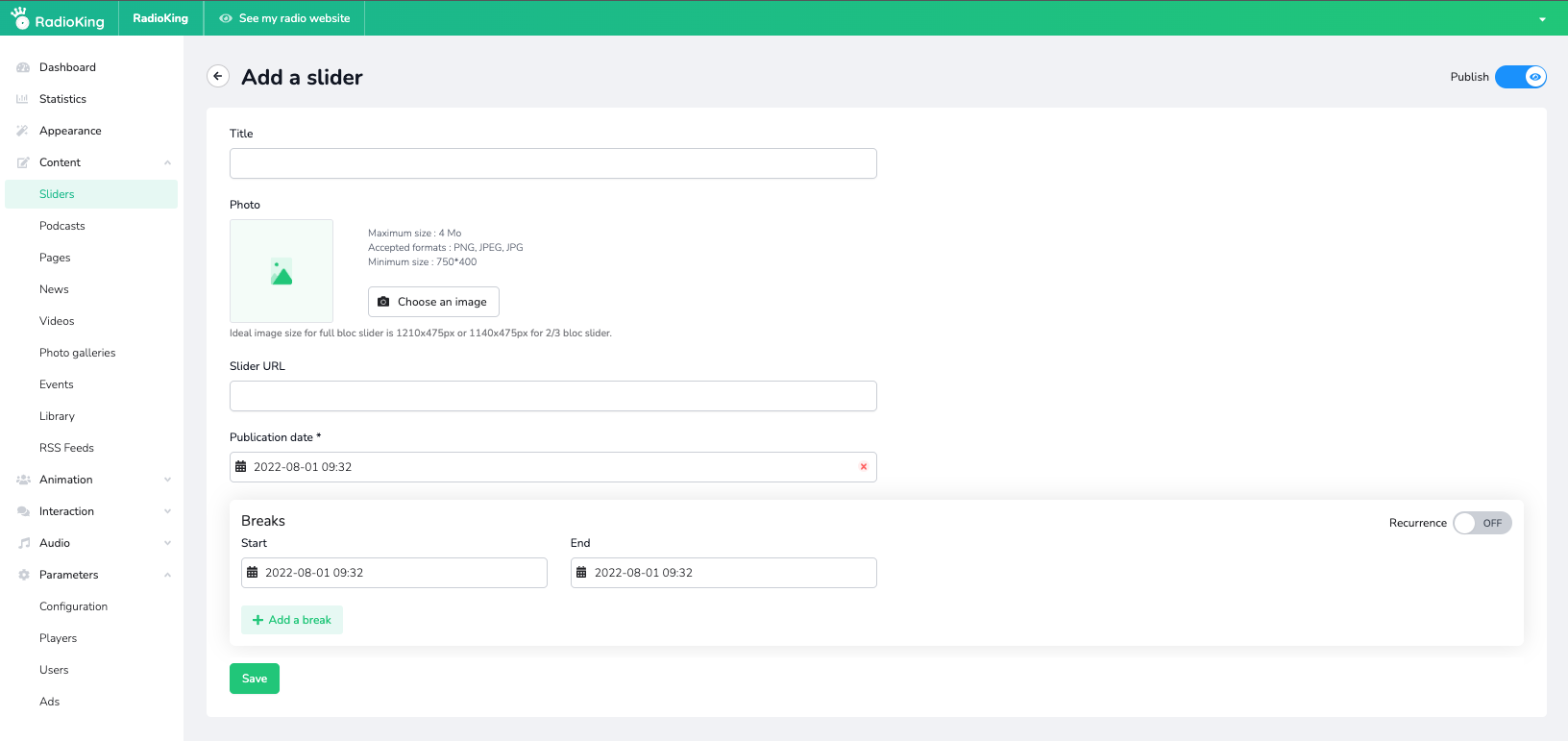 You can add a link to URL if you want your visitors to be redirected to a specific site when they click on the image.
The Breaks section allows you to show a slider during a given period. You refine the scheduling of your slider by clicking on Recurrence.
Don't forget to click on Add a Break when adding a period.
And don't forget to click on Save once you're finished.

In this section, you will be able to manage the sliders you added: you can delete, unpublish, or modify them.

Change the number of sliders that appear on your home page in this section.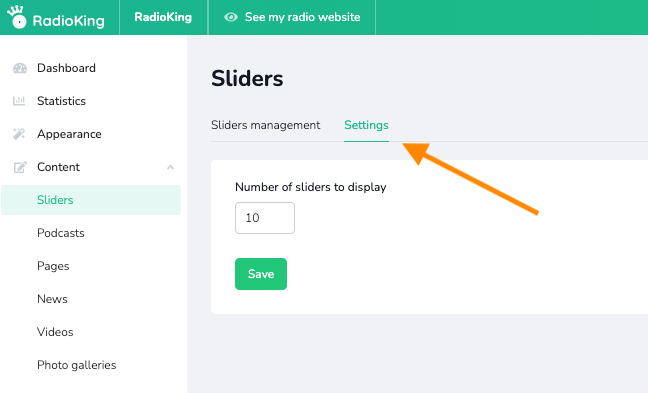 You now know how to highlight images on the home page of your site! Take this opportunity to welcome your visitors with panache!