The Ads module allows you to monetize your Radio Site, display advertising to share content and offers to your visitors.
You can find this module under Parameters > Ads
The Advertising module is divided into 2 categories:

Add an Advert
Ad Management
Configure the Ads Module via the Home tab
Add an advert

To create an advert, clic on Add an ad

In this section you will be able to enter various information about your advertisement, its name, the visual of your advertisement, the link or the Javascript code.
You will also be able to determine a start and end date for your advertising campaign and the location of the site where your advertisement will be located.
There are two types of adverts, ads that include an image and a link or ads that are embedded with a Javascript code.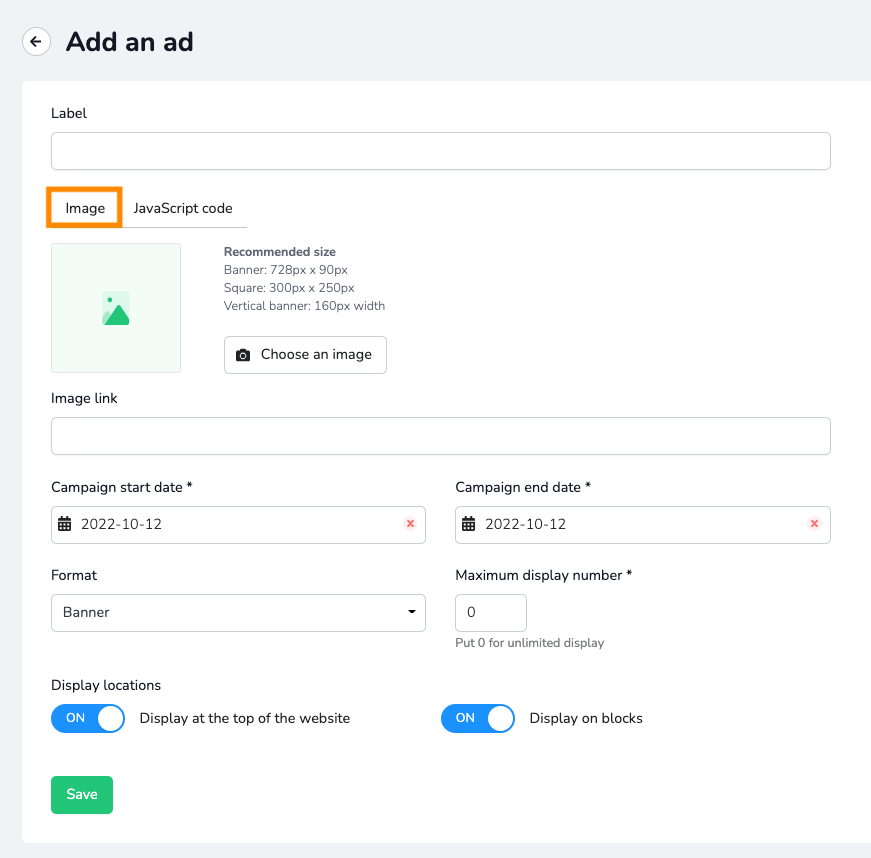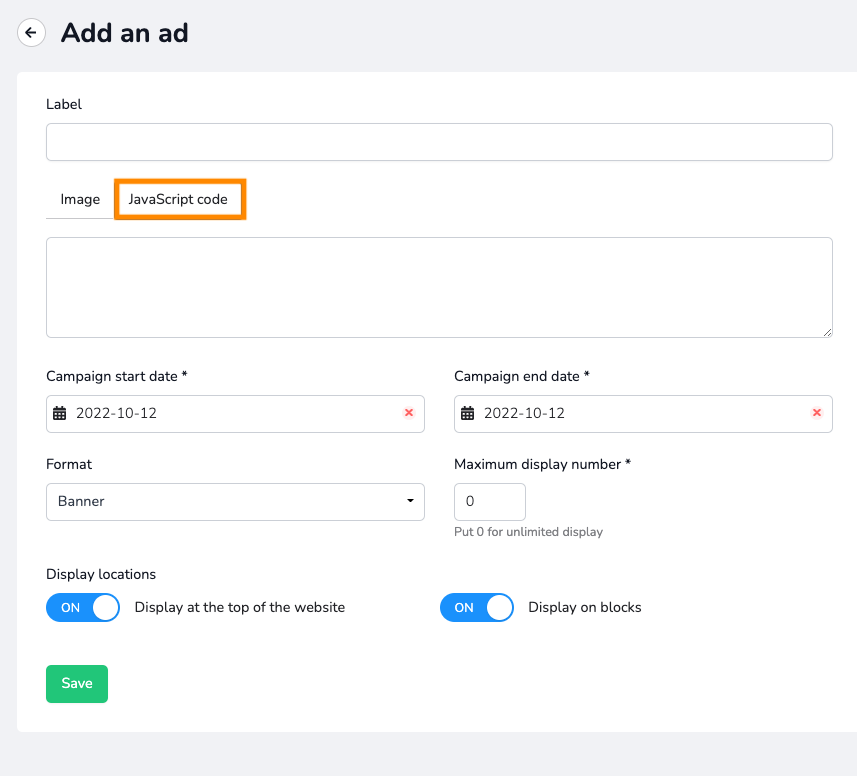 Ad Management
In this section, manage all ads that you have added. You will be able to modify them, unpublish them or simply delete them.
You will also see the number of impressions generated by your ads. That is, the number of times they were displayed on the page.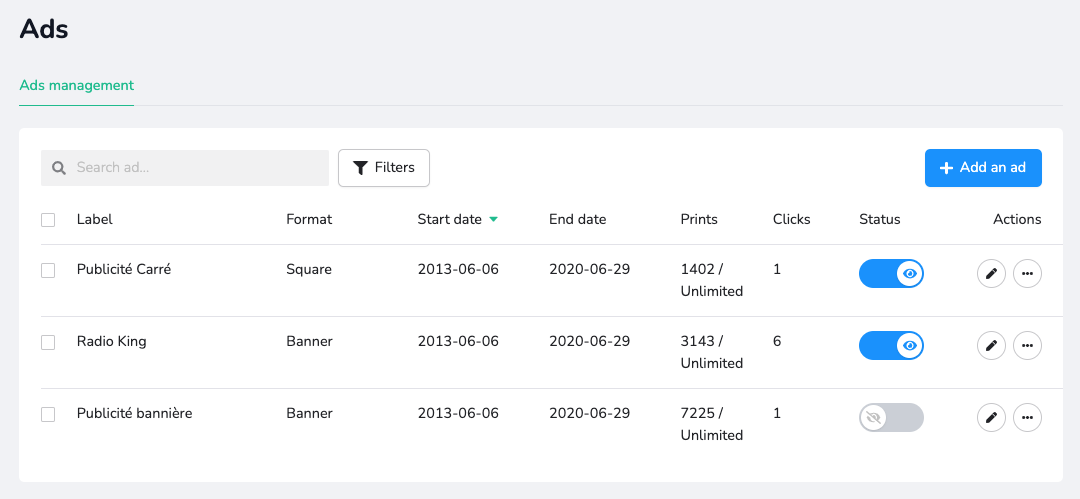 Configure the Ads Module via the Home tab
You also have the option of choosing certain parameters when you place your module in a block inside your Home menu.
Go to Appearance > Homepage to add your Ads Module.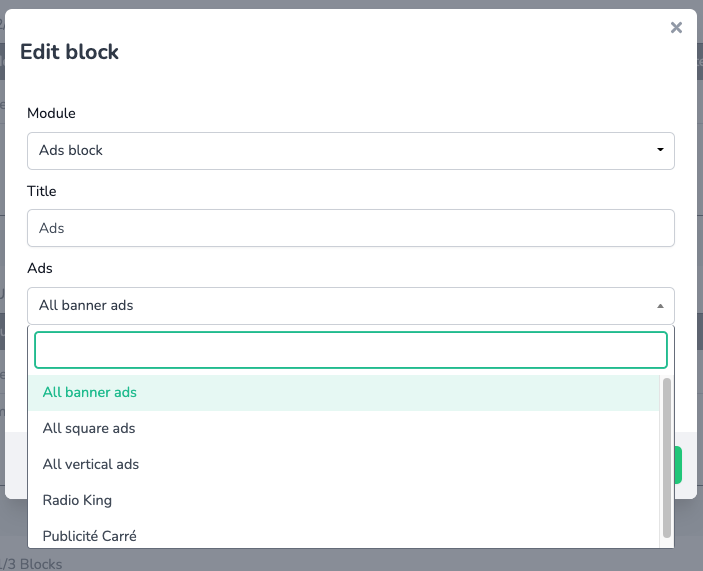 You now know how to manage your ads and how to display them on your Radio Website.