The Top Votes module offers you to create a Top for your site. This top is about the songs that have received the most heart on your radio.
The module has 4 sections:

Add a Vote
Vote Management
SEO Configuration
Module configuration

You can also configure the Top Votes module via the Home tab.


In this section, you can add artists to your network in your site. You can choose the number of votes of your artist so that it takes a definite place in your top.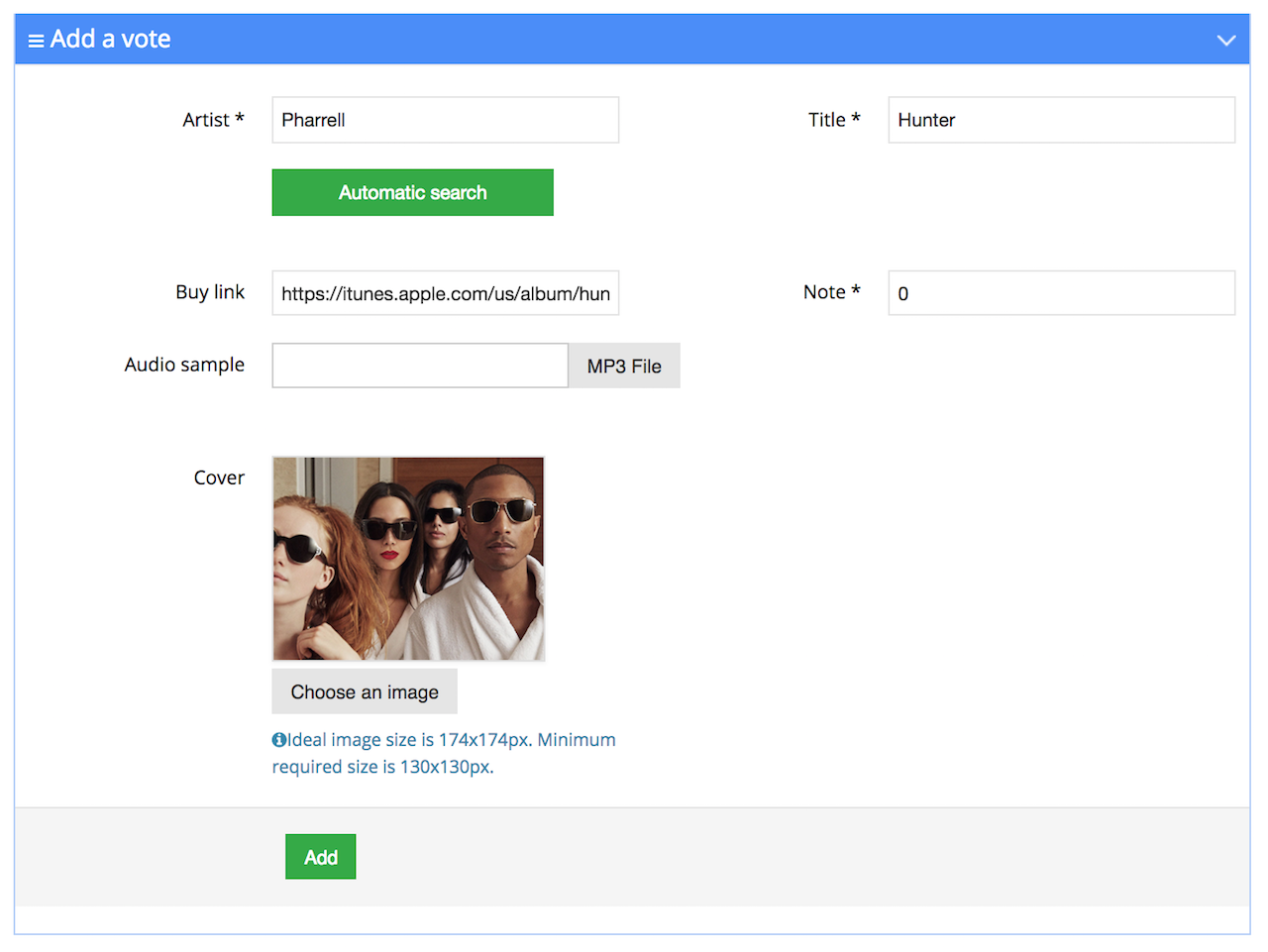 Clicking Add will automatically be directed to the Vote Management section.
VOTE MANAGEMENT

Here, edit and delete artists from your top. You can also see the IP addresses of those who voted for the artists as well as the number of votes were collected.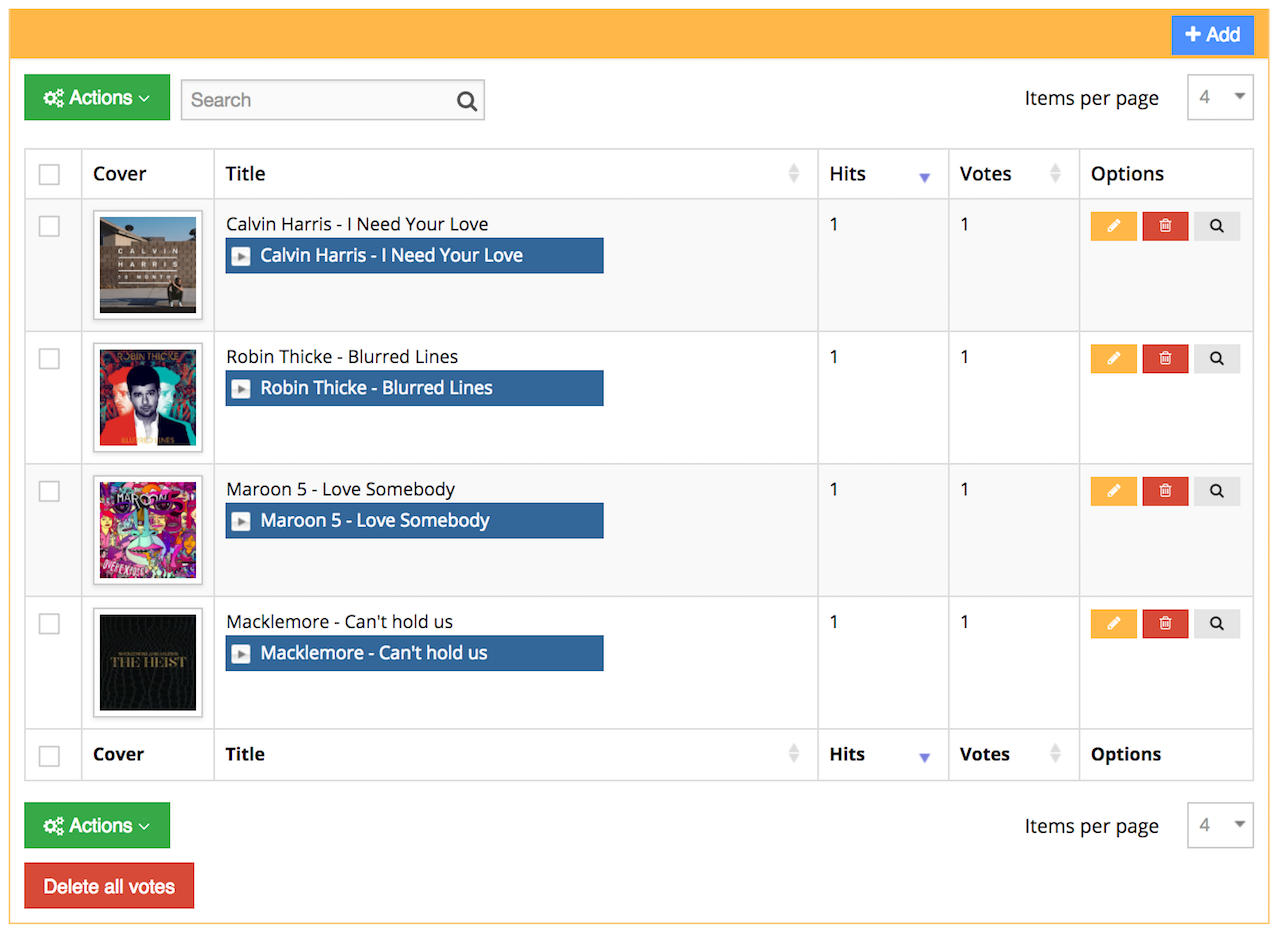 You can also add an artist by clicking on the blue ADD button.

SEO CONFIGURATION
This is where you want to act on your natural SEO.
Learn more about configuring referencing in the Configuring and Managing My Modules tutorial.


In this category, find and modify all elements related to your module.

• Configuring the Top Vote Module via the Home tab
You can also choose some settings. You are here: a module in a block inside your home menu.
Do not forget to click Save to save your changes.
You now know how to display top tracks that are based on your visitors' votes!