The Radio Player is the first item that you'll want to configure when you start configuring your Radio Website.
To set up your Radio Player, head over to the Players module. This is located on the left hand side of your admin panel.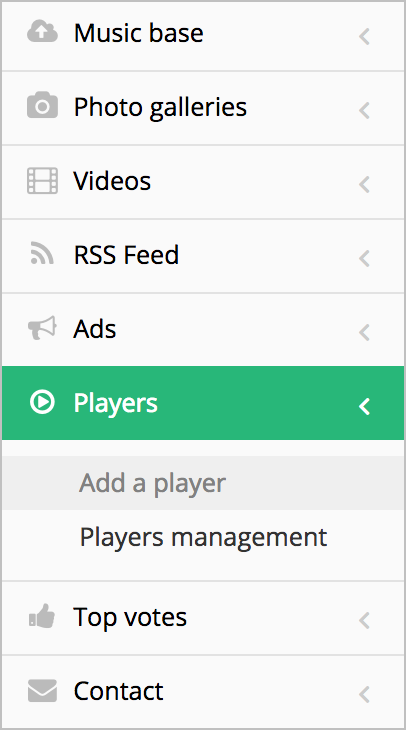 Here, you will be able to:
Add a Radio Player
Manage your Players
With theme Donut, you can also: choose how your Radio Player will open.
With theme Cupcake, you can activate the Retractable Player mode.
Click on Add Player.
Here you can fill in all the information to configure your radio stream on your website.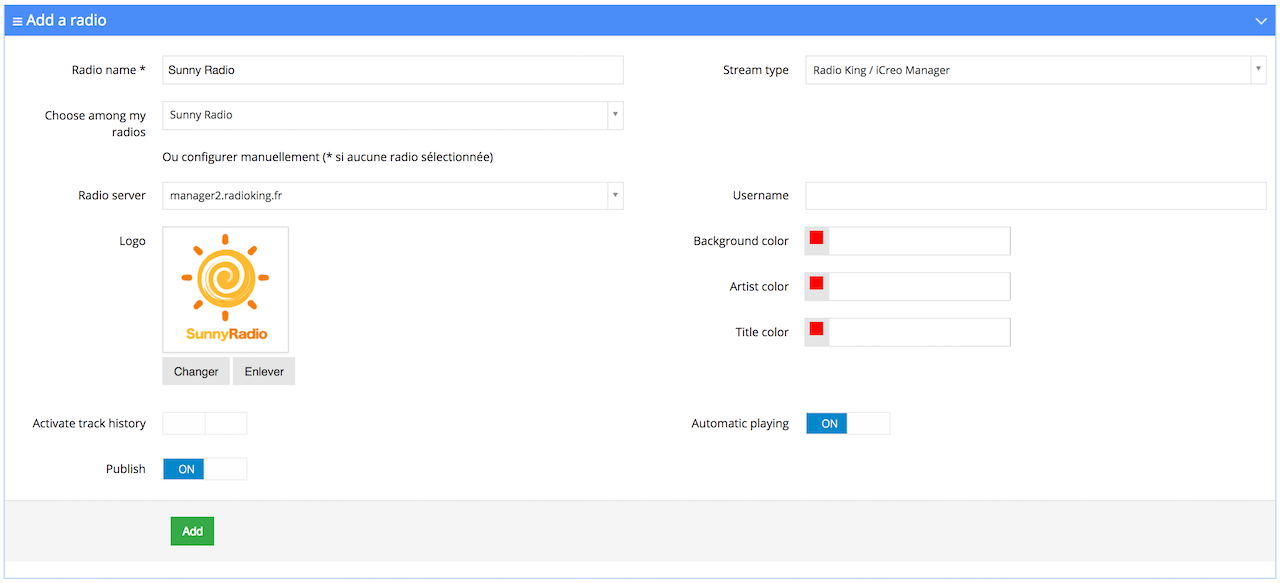 Firstly, fill in the name of your radio station. You can then set your radio station's logo, the colors of your player (only theme Donut) as well as activate track history or automatic playback
Top Tip: With theme Lollipop and Cupcake, choose a square logo (minimum 80x80) for better display.
If you do not want to display your Radio Player on your website you can disable it with the Publish> OFF option
All you have to do now is configure your stream so that the player can broadcast your radio station.

I have a RadioKing stream
I have an Icecast stream
I have a Radionomy stream
I have a Shoutcast stream
I have a stream that is not on this list


Configure my RadioKing stream
To set up your RadioKing stream, simply select the radio stream that you want to integrate into your Player from the field Choose among my radios.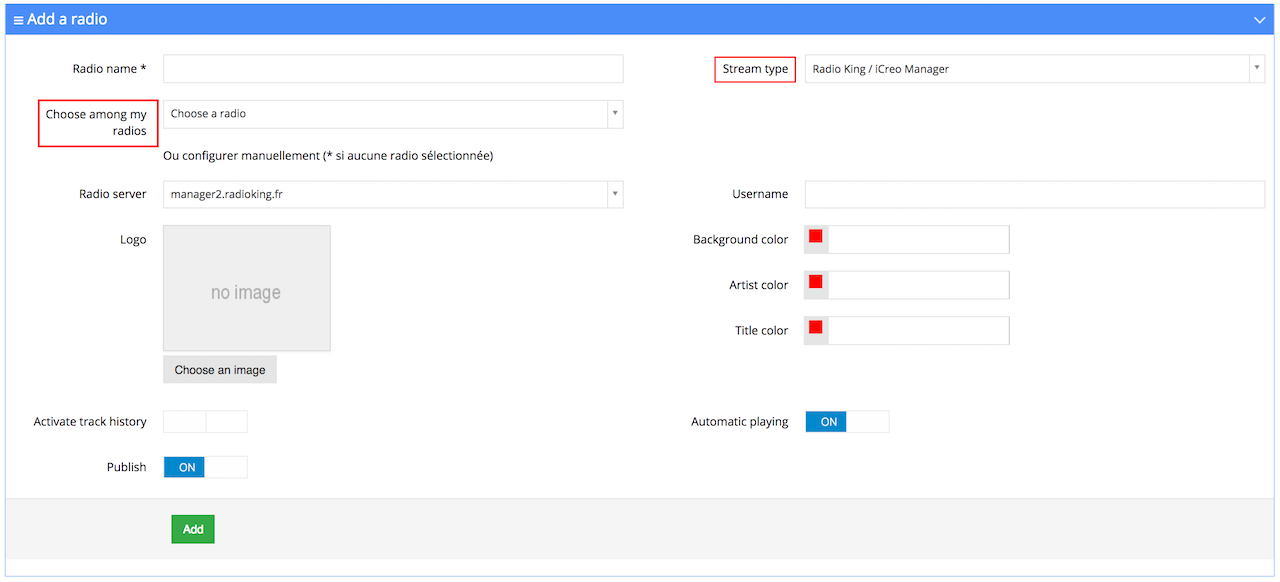 To finish, click on Add to save your changes.
Select Icecast from the field Feed type.





Enter your stream's IP address and port (address: port) in the field Server Address. Then select the corresponding stream from the field Mount.
Don't forget to click on Add to save your changes.

Configure my Radionomy stream
Select Radionomy in the field Feed Type.





Enter the address of your stream, which should look like this: http://listen.radionomy.com/radiostation-name
Then enter your Radio UID.
Don't forget to click on Add to save your changes.

I have another stream elsewhere
In the field Feed Type, select Other.



Enter the URL of your sream in the field Stream Address (MP3). If you want to activate the current track display, you'll also need to fill in the current track URL.
For Shoutcast, you will find this URL on your Shoutcast page in Current Song.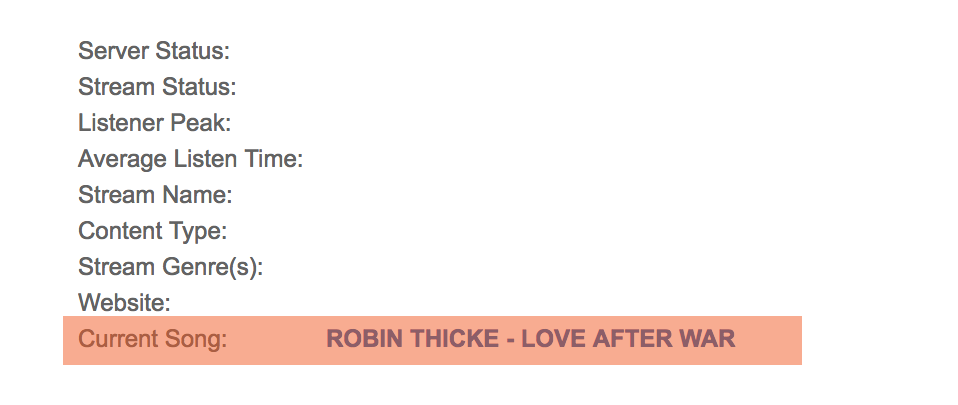 Finally, click on Add to save your changes.


On this page you'll be able to configure all of the players that you have added (you can even add new ones directly by clicking on the Add button located at the top right).



Here, you'll be able to:
Choose the position of your feeds (order)
See the status of a Player (whether it is published or not)
Publish a Player
Edit a Player
Delete a Player
Theme Donut CHOOSING HOW MY RADIO PLAYER WILL OPEN
Theme Donut propose two ways to open the Radio Player.
The Livefeed: The player will open to a page integrating the Livefeed. The Livefeed broadcasts your radio station's information in real time, so your listeners will be able to comment live.
Pop-up: The player opens up in a new window, allowing your listeners to continue listening to your station, even if they close the main page of your website.
You now know everything about the Radio Player of your Website.

Find out more: