In this module you can introduce your team as well as yourself to allow your listeners to put a name on your voice, this will only strengthen the interactions between you and your audience.
This module consists of 5 categories:

Add member
Category Management
Team Management
SEO Configuration
Module configuration
You can also configure your module via the Home tab.


Here you can present a member of your team, add his name or pseudonym, the position they have in the team and write a small presentation, you can even add a photo if you wish.


By clicking on Add you will be directly redirected to Team Management.

CATEGORY MANAGEMENT
In this section you will be able to add categories to divide the functions of your team members. Click "Add a category" to define a new category.

You can also delete, publish, or edit a category.
To learn more about the categories see the tutorial Configure and Manage My Modules.

TEAM MANAGEMENT

This is where all the members you have added are located. You can delete their card, modify it or unpublish it. You can also add a member directly by clicking on the blue "Add a member" button.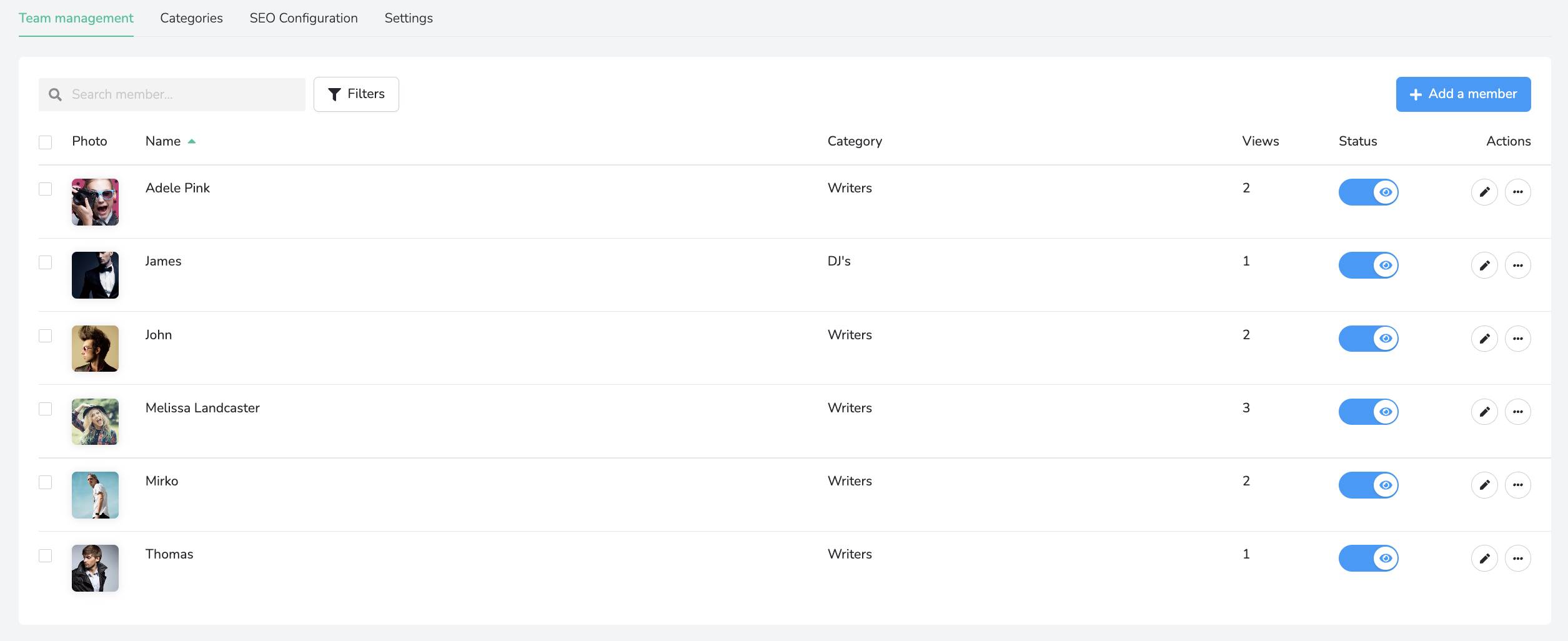 It is here that you will be able to act on the referencing of your site.
To learn more about this category go to our tutorial Configure and Manage My Modules.

MODULE CONFIGURATION

In this part you can configure all the elements of the module itself: its name, how it will display the members of your team, if you want to display comments etc.
Display my module

You can choose to display the Team module directly in your site by going to Appearance - Homepage. Click to edit a block :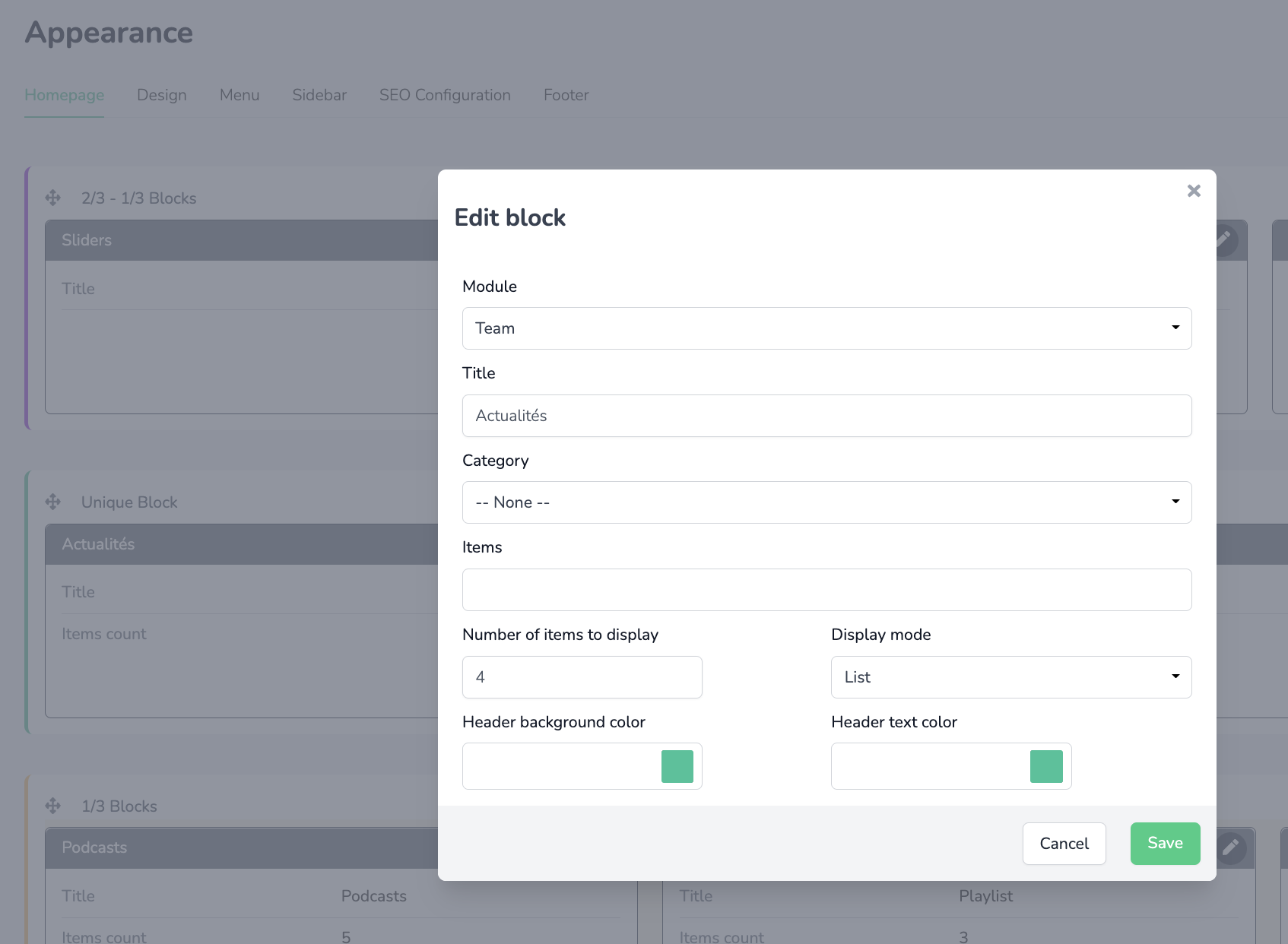 Now you know how to introduce yourself to your listeners and visitors!