The administration panel has a complete Statistics module that allows you to keep track of your visitors but it can sometimes be complicated to navigate. This tutorial will help you better understand the figures and graphs on this page.

The Statistics module is divided into 6 parts:

Visits
Content
Refferers
Browsers
Operating systems
In the world

In each of these parts, you will find the the figures of the day, week and month in the header. You will also find the categories of your module below these numbers.


The Visits section informs you of the number of people who visited your website over a given period. Click on the tabs this week, this month, this year to obtain a more global view of the number of visitors to your website. You can also choose to only the number of visits (in red), the number of visitors (in blue) or the number of unique visitors (in green).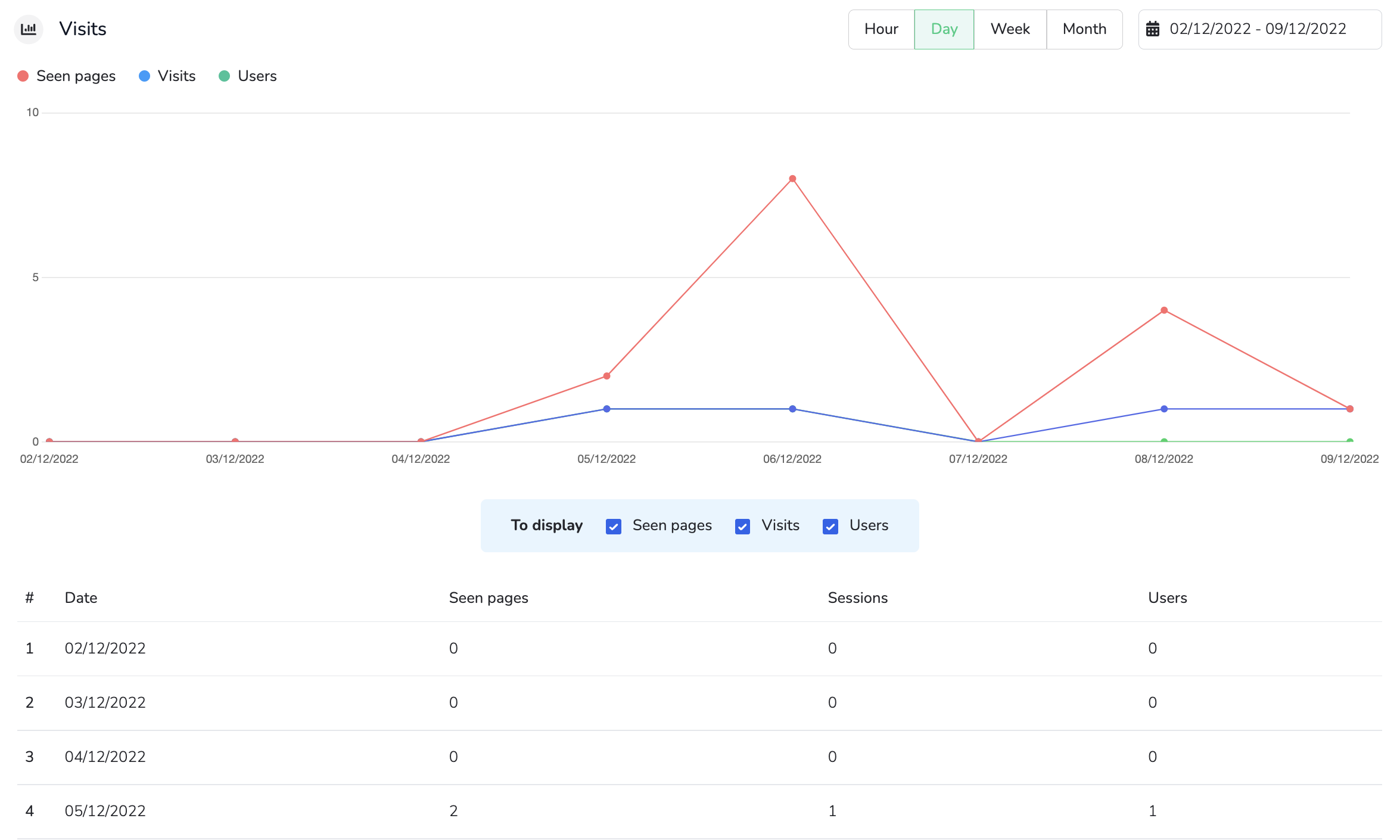 Top Tip: The number of unique visitors refers to visitors who viewed your website one or more times over a given period of time.
Here you can view all the pages of your website that visitors have visited this day, this week, this month or this year.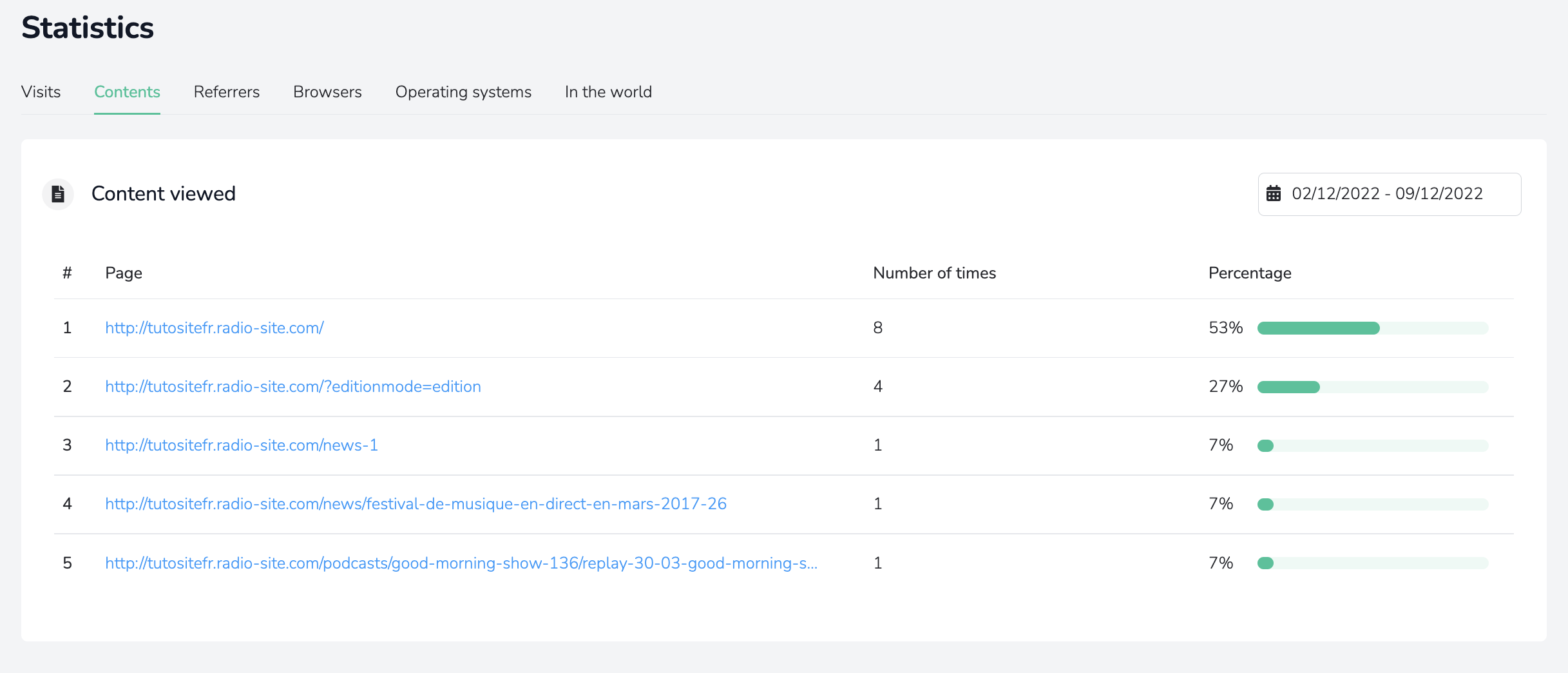 REFERRERS
The Referrers section tells you where your visitors come from.





Direct signifies that your visitors arrived on your website directly via your website URL.

BROWSERS
A browser allows you to view web pages and browse the Internet, there exist several types and here, you can see which ones are most used by your visitors.



In this section, you can see the percentage of users using Windows, iOS or Linux as well as the number of visitors using smartphones.
Where do your visitors come from? Here, you can see on a map of your visitors from all over the world!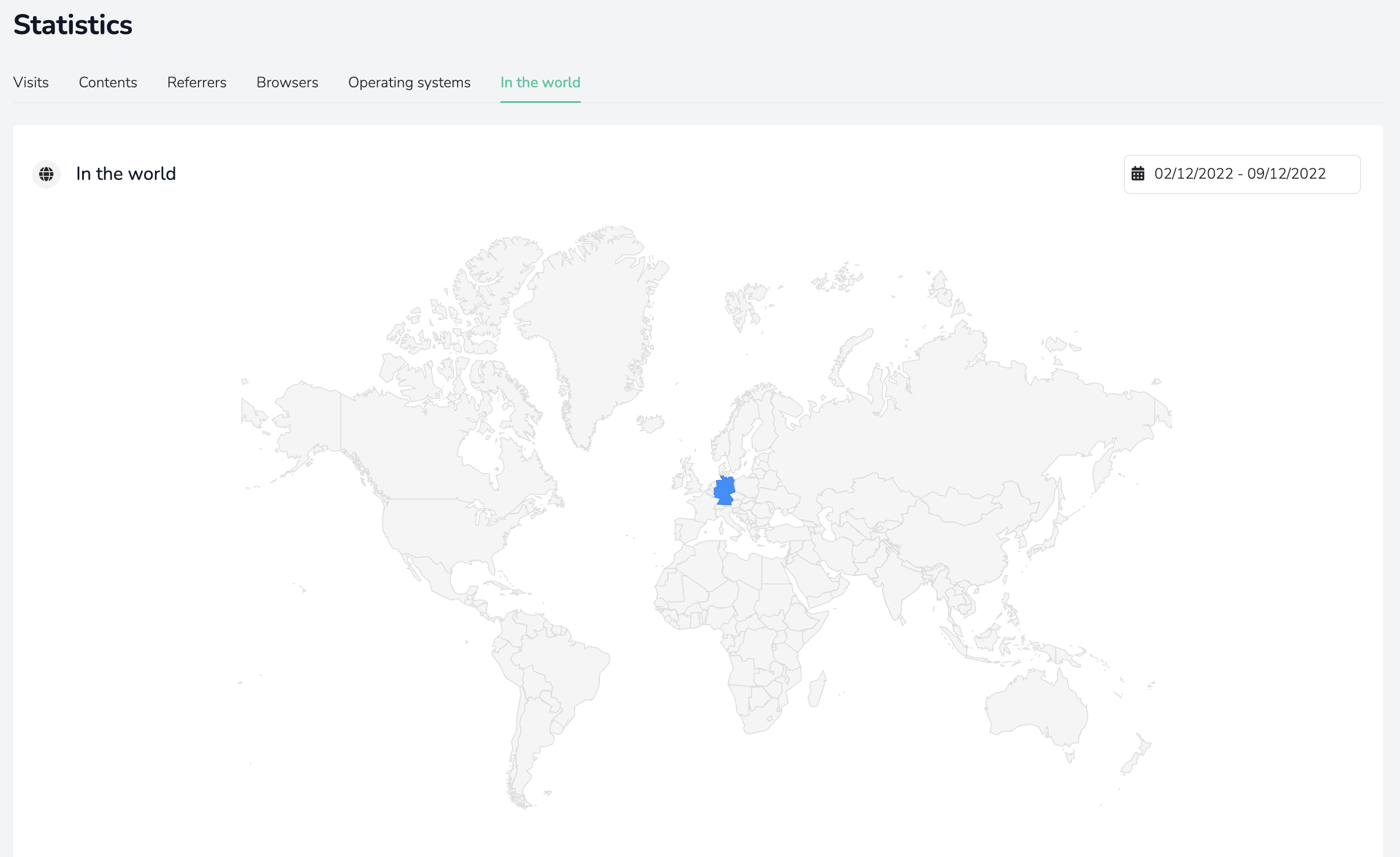 Now that you can read and analyze your statistics, you will be able to understand your listeners and adapt to their needs a lot more easily. Do you have a significant number of Spanish visitors? Why not translate some parts of your website into Spanish!


Attention: Some ad blockers may distort the nature of these results

It's up to you to discover your visitors and take advantage of this module filled with valuable information.