Learn where to check your automatic daily generation, reschedule your day, add or delete tracks and be sure that your Radio Station runs smoothly and according to your expectations.


REGENERATE A DAY
Daily Generation allows you to get a glimpse of future broadcasts programmed on your radio. To put it simply, it's an effective way to make sure your radio station runs smoothly.


Without any actions on your part, you always have 2 generated days in your Daily generation tab: the current day and the next day. The daily generation is automatically done every 24 hours. You always have the choice to generate more days if you want to check your scheduling, but it is not necessary.
Be aware that if you make a change that concerns a day that has already been generated, you will need to regenerate that day so it takes the change into account.
To regenerate a day:

1. Head over to Scheduling > Daily Generation
2. Click on the calendar > choose the desired day that has already been generated > click on the Regenerate day button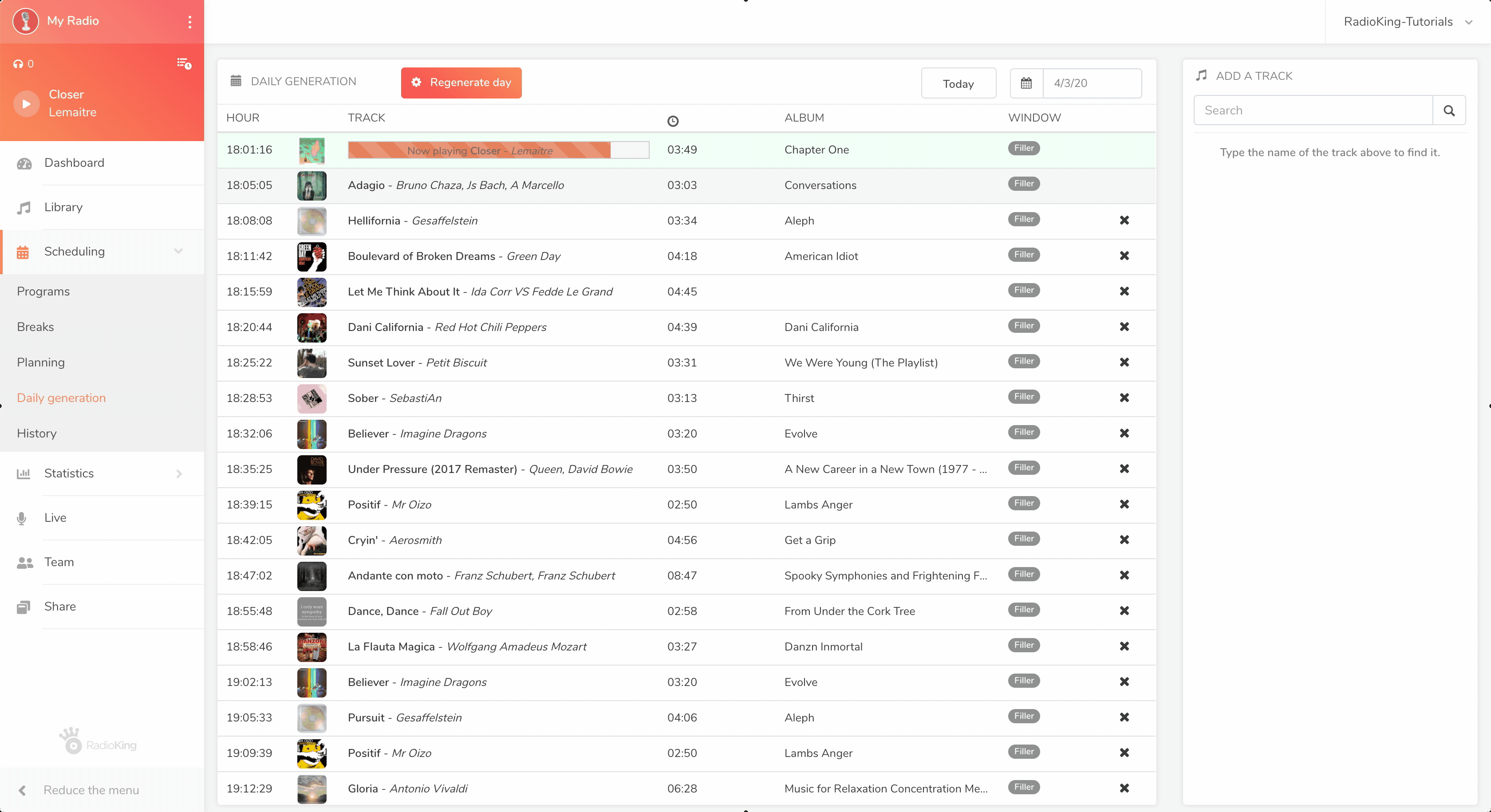 Careful:
• In order to regenerate the current day, your radio station must restart itself.
• As a reminder: if your day is in a color gradient on the calendar, it means that this is the day you are on. If your day is in red, it means that these days have already been generated.