Songs can be recorded at different sound levels. It is necessary to "smooth out" their volume to ensure a pleasant listening. The Radio Manager incorporates simple standardization, which can smooth out small differences, or advanced standardization (European standard EBU R 128), for Radio Business customers.
It can be activated under Settings > Broadcasting in your Radio Manager.
You can enter a value between -100 dB (total silence) and 0 dB (max level, default). The sound level of your broadcast will be aligned with the value you choose.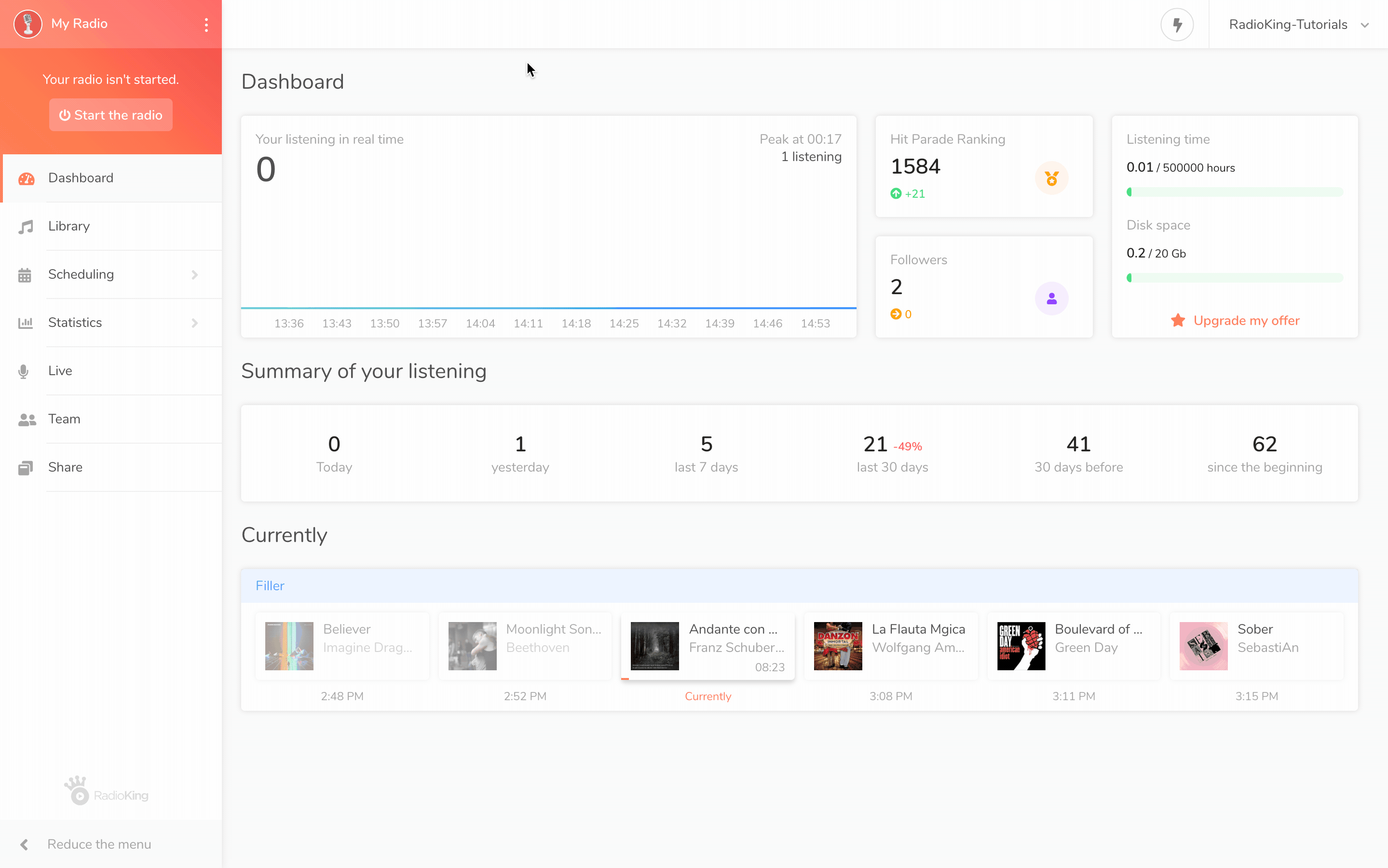 Careful: despite the normalization, there may still be differences in volume between pieces. For optimal rendering, it is still advisable to pre-process the files with sound processing software (such as Audacity) before uploading them to the Media Library.