In this tutorial we will teach you how to subscribe to iTunes affiliate program.

This will allow you to get paid for your listeners iTune purchases that resulted from your Radio player.

Subscribe to the iTunes affiliate program
Insert your Affiliate identifier in the Radio Manager
SUBSCRIBE TO THE ITUNES AFFILIATE PROGRAM
1) Go to the iTunes affiliate program page and click on Apply now
2) Enter your personal information then click on Continue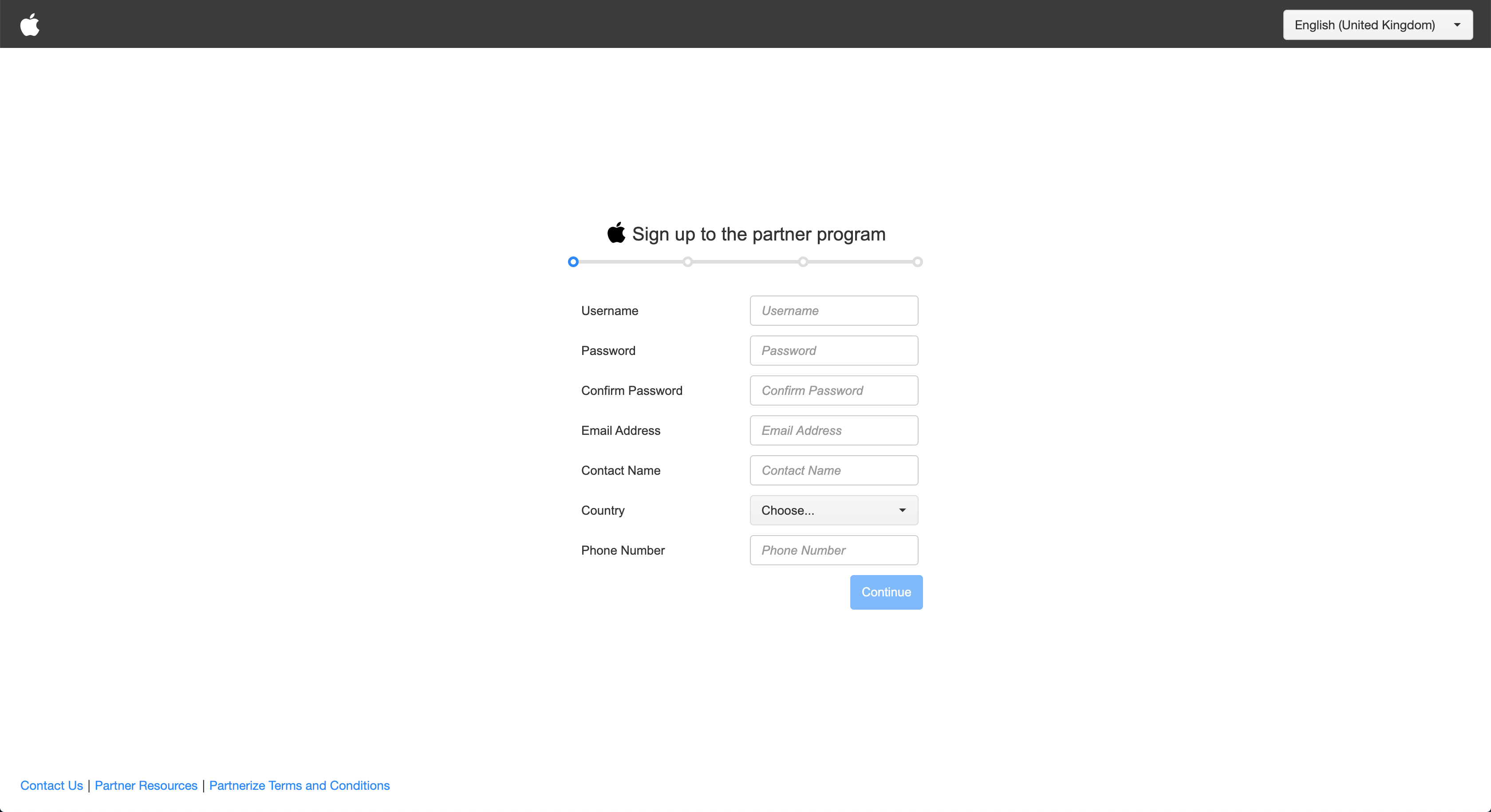 3) Fill in your website information:
• Under Category, choose website. Other fields will appear.
• Under website or company name, enter the name of your radio station.
• Under website URL, enter the URL of your website.


Careful: It's important to add a website other than your Radio Page because it proves to iTunes that you provide serious content. If you don't have a website for your radio, we invite you to discover our solution!

• You can add the URLs of your social networks, but this is optional. You can then click on Continue.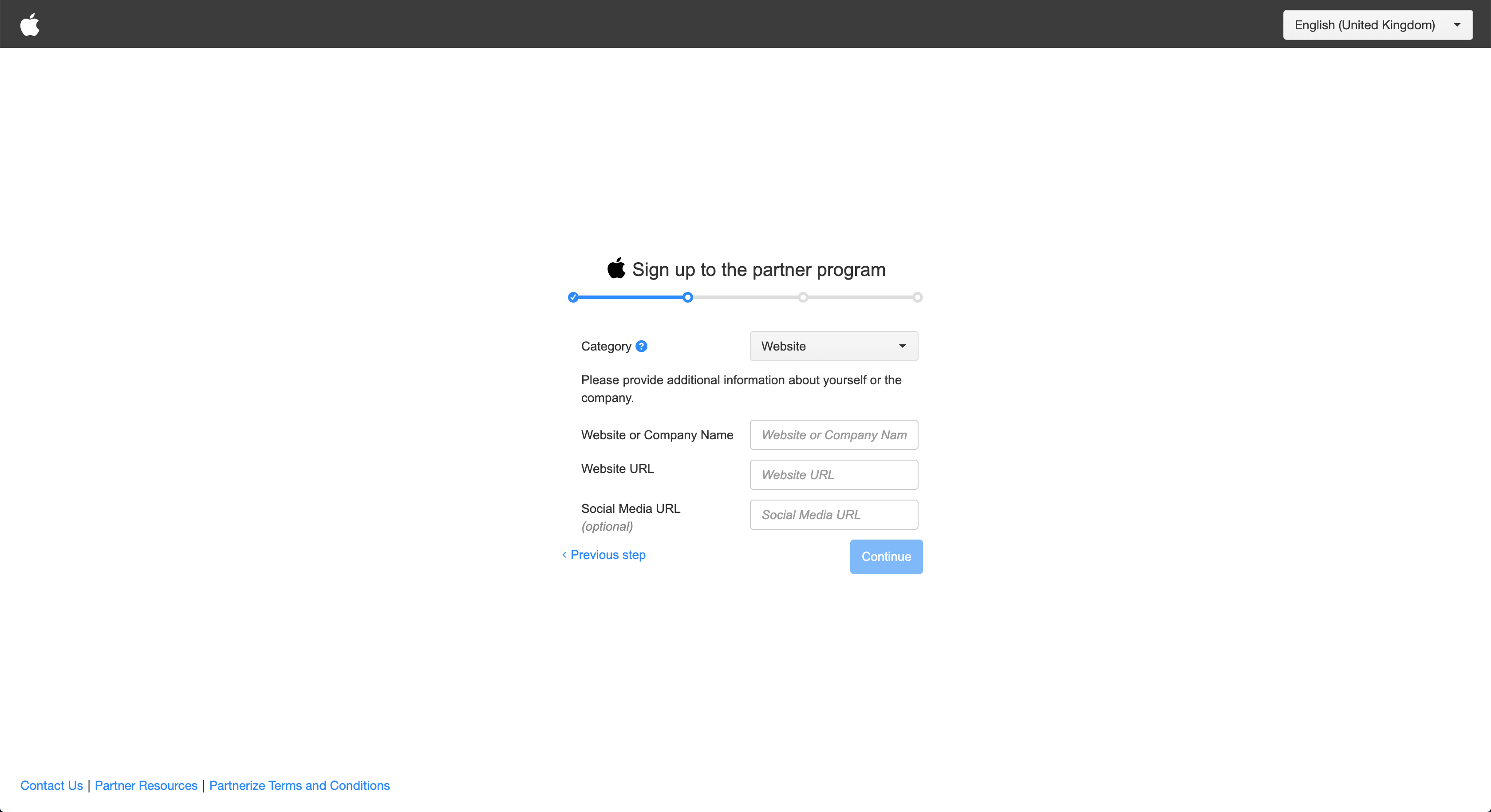 4) Fill in your content information:
• Under Vertical, choose Music/Video Streaming
• Under

content type

, choose Music
• For the question regarding which tools you are interested in, you can select Not Sure
• Click on Continue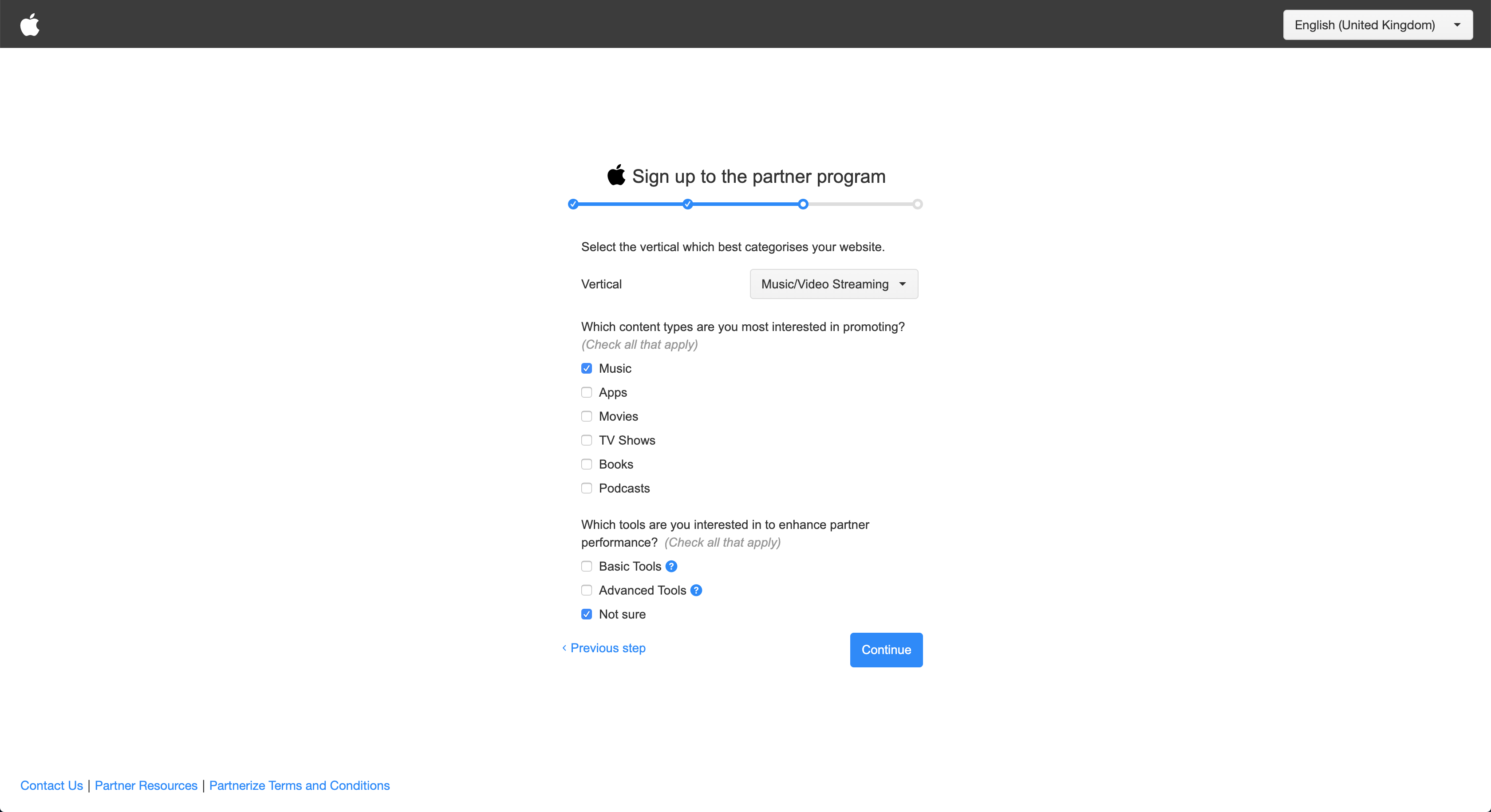 5) Accept the terms and conditions > click on "I am not a robot" and then click on Continue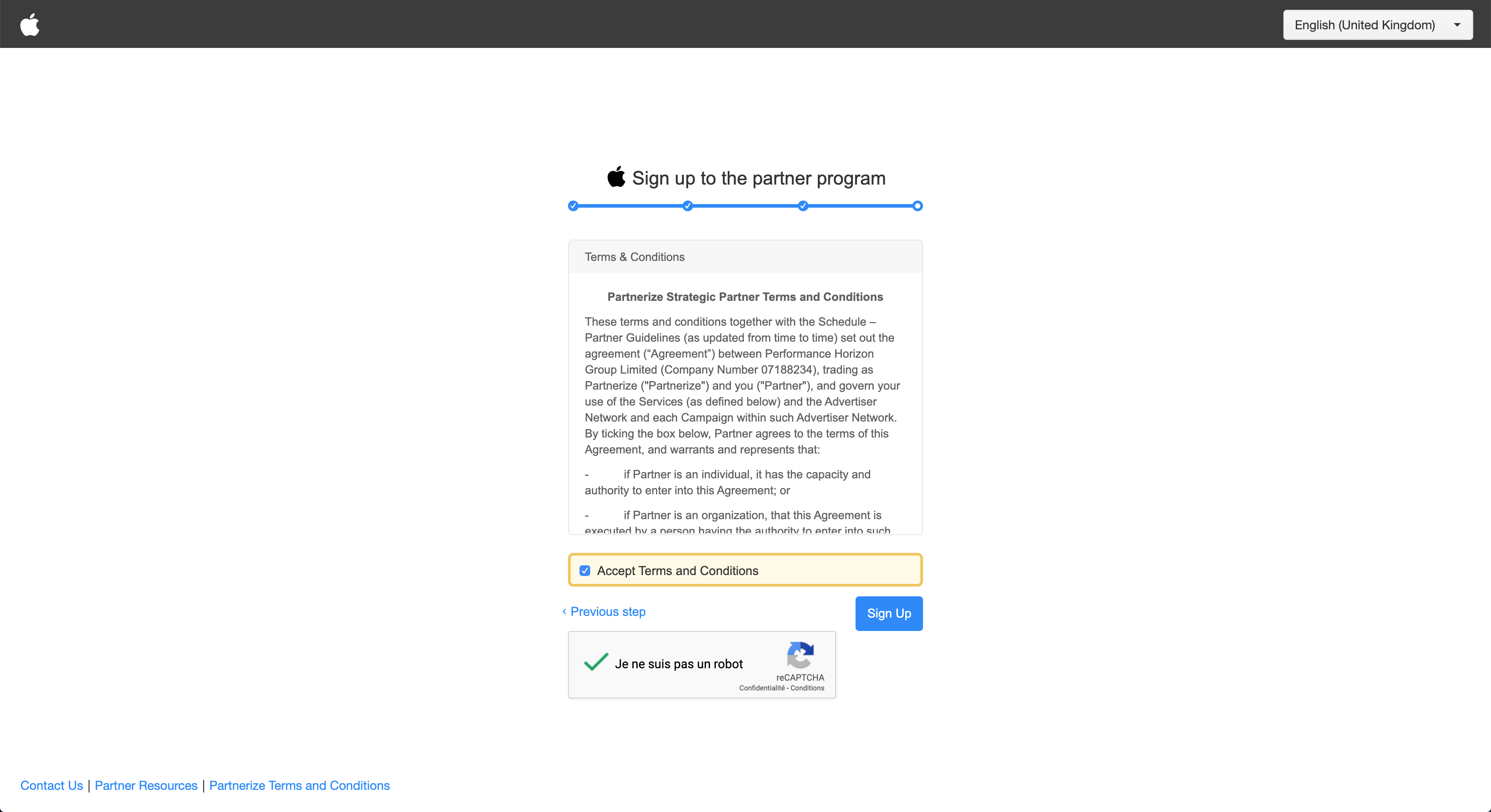 6) A confirmation message will appear. You will receive an email within five days to let you know if your registration has been accepted.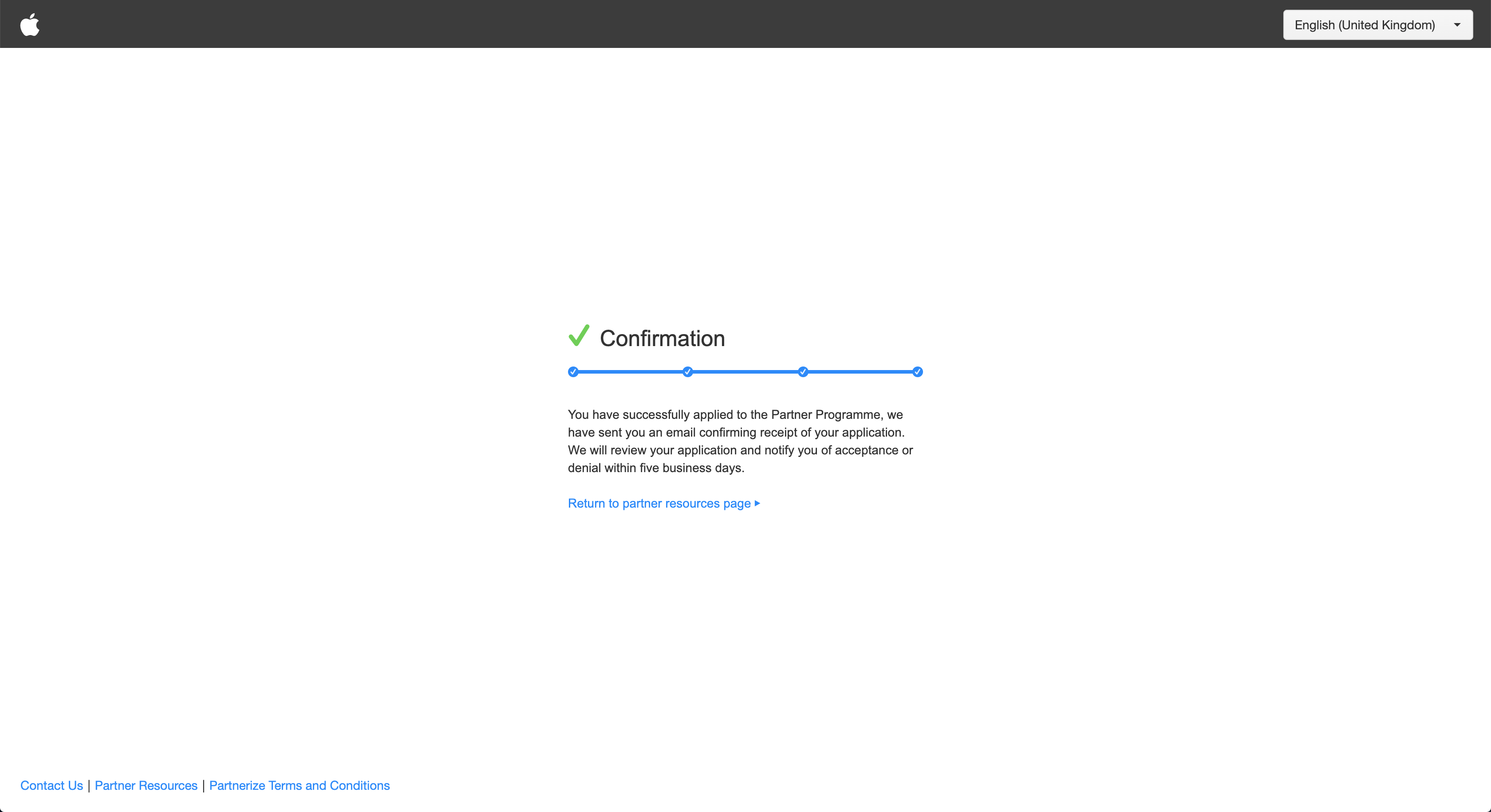 INSERT YOUR AFFILIATE IDENTIFIER IN THE RADIO MANAGER
As soon as you have received your Affiliate ID via email, all you have to do is copy it to insert it in the settings of your Radio Manager.

1) Head over to your Radio Manager > click on the name of your radio station in the top left-hand corner > Settings > Social
2) Enter your identifier under iTunes Affiliate ID


Careful: Don't forget to fill in your bank details by logging in to your Affiliate account as indicated in the email.

WHAT'S NEXT?

If you wish to set up other actions to monetize your webradio, we invite you to download our free eBook "How to monetize and earn money with your online radio station".