In this tutorial we are going to explain how to set up the album cover retrieval of your MP3 files. These are the album covers that will be displayed on your Radio player.

Start by heading over to Settings > Cover and titration in your Radio Manager.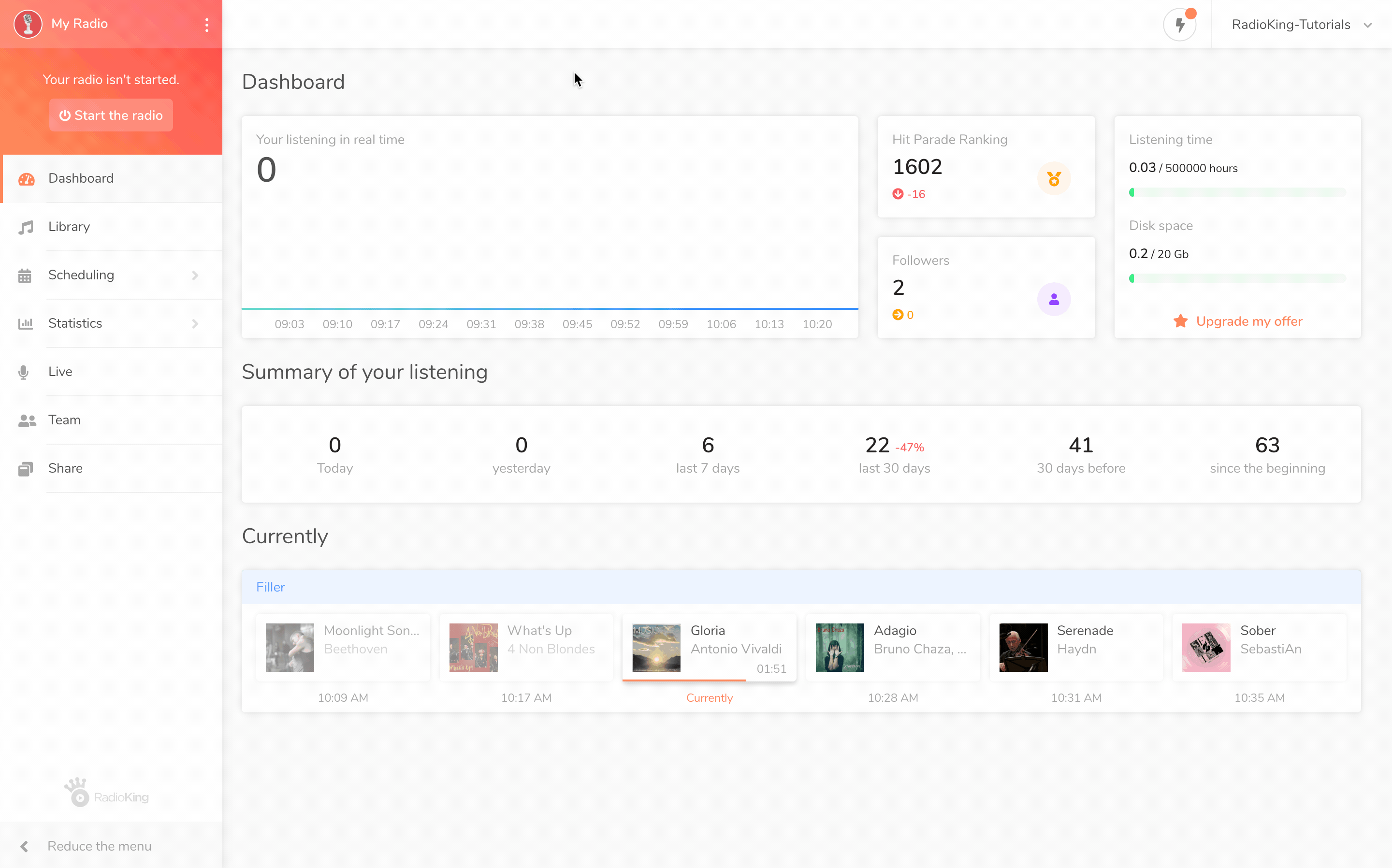 To define the order in which covers will be retrieved, chose the one you want displayed first:
The one integrated to the title (tag ID3 in the MP3 file)

The one automatically retrieved by RadioKing's API (via the title and artist).

If you do not tick one of the two, your default cover will be displayed.
You can change the order of the first two options, or even deactivate them and just leave the default cover to display on your player.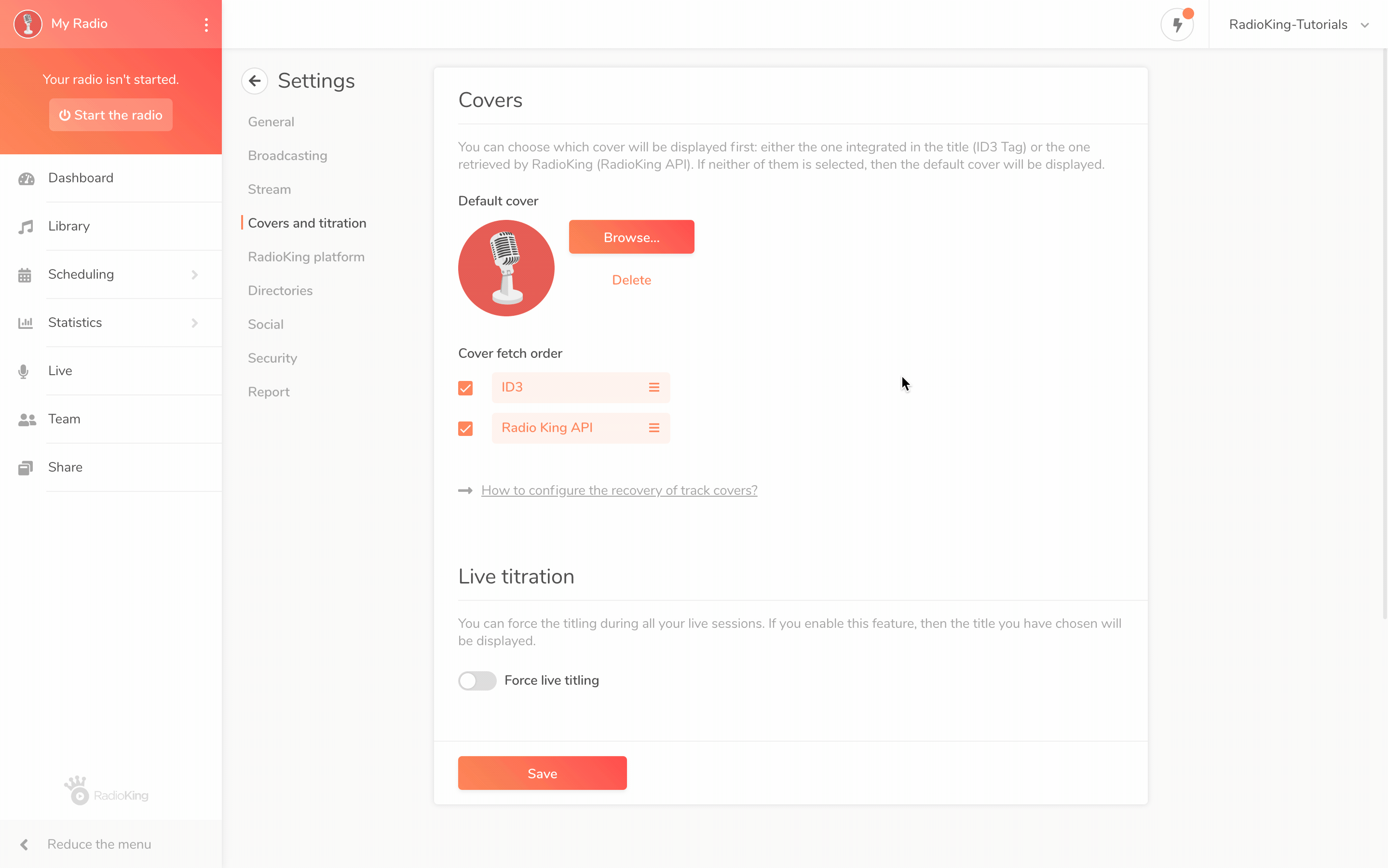 Careful: If you modify the cover of a title in your library yourself, it will be the priority display on your player.