Google reCAPTCHA allows you to add a captcha in order to avoid unwanted comments.
This is how it will present itself once in place on your website.




RECOVERING THE GOOGLE KEYS
Sign in to your Google Account (if you don't already have a Google Account,
sign up
first) then visit
www.google.com/recaptcha/admin


Click on
reCAPTCHA version 2
and fill in the required fields. When finished, click on
Save
.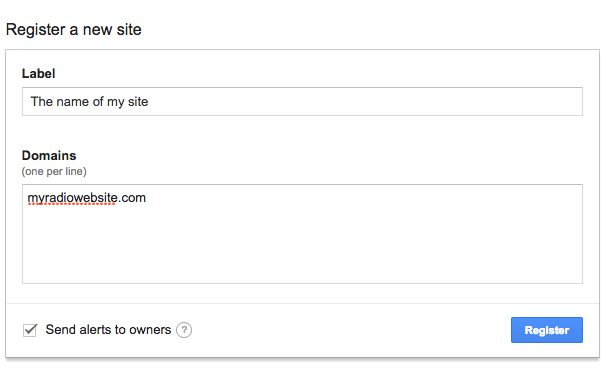 You will then be redirected to a page containing your reCAPTCHA keys.

Now head over to your radio website's admin panel: Configuration > General Settings > External APIs.

In the Google reCAPTCHA field enter
The Site Key
The Secret key

Finally, click on the Save button in order to activate google reCAPTCHA.



I NO LONGER WANT TO USE GOOGLE RECAPTCHA
Simply remove the Google API site key and Google API secret key and click on Save again.