Go to Parameters > Configuration and then Social Networks. There, you can easily configure your social networks, integrate them onto your website and manage your Twitter timeline.


CONFIGURING YOUR LINKS
This is where you you'll need to fill in all the fields with the URL's of your social networks. Don't worry if you don't have a Snapchat or Instagram profile, you're not obliged to fill in all fields.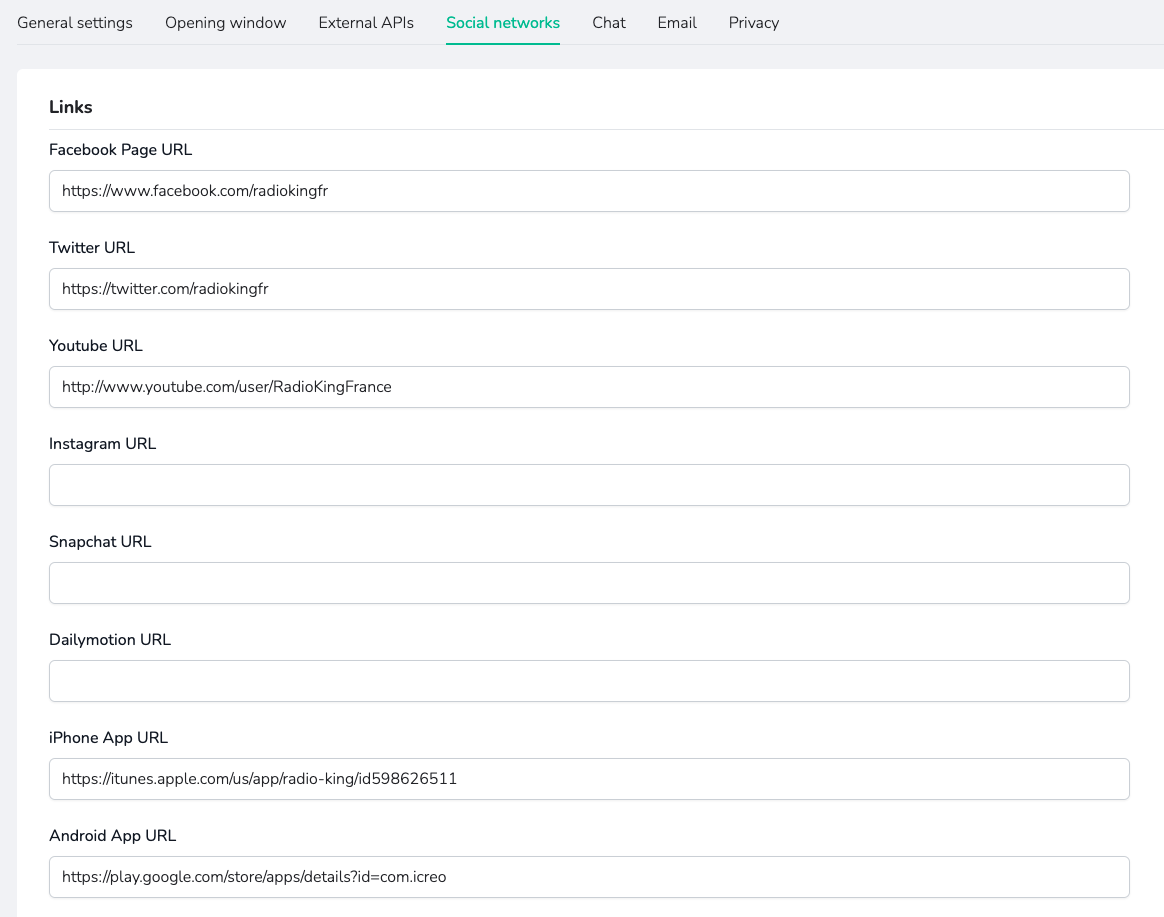 INTEGRATION
In this section, you can enter your Facebook ID which allows you to moderate comments should you chose to use Facebook comments.

Get your Facebook ID.

The App ID allows you to add to your Livefeed, just like the Twitter Widget Code.

Get your Facebook App ID
Get your Twitter Widget Code

TWITTER TIMELINE

Unlike the Twitter widget code that retrieves your information for your LiveFeed, the Twitter Timeline codes allow you to recover your tweets to display them in the header or footer of your website.
Enable Tweet RecoveryCongratulations, integrating your social network links onto your radio website is no longer a secret!