In this tutorial, we are going to go over the steps to follow if you wish to change the settings of one of your services.


1 - Connect to your Radio King account.
2 - Go to the "My services" tab and click on the desired section.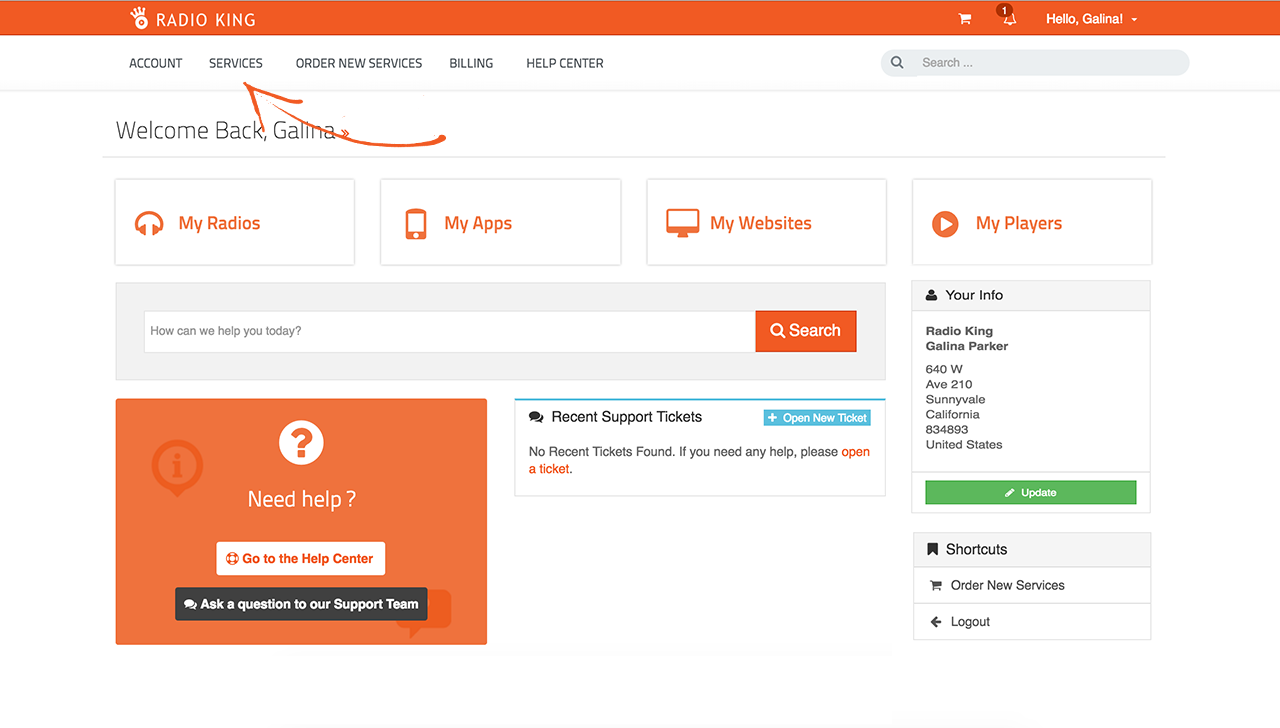 3 - Then click on "Edit".





4 - Then click on "Update my options".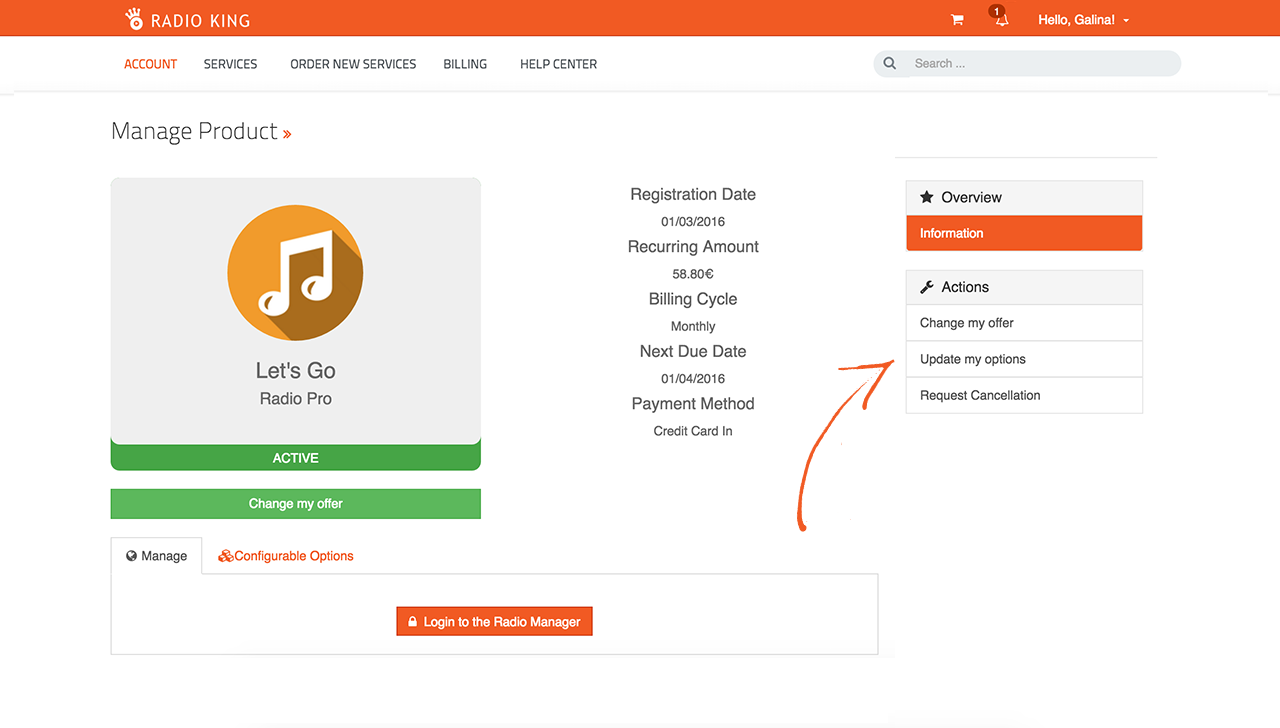 5 - Here, you can make changes to your music platform for your radio.