In this tutorial, we will show you the steps you have to take to deactivate or cancel a service.

Please note: You are responsible for carrying the cancelation process.If you don't do so, your subscription will remain active and you will continue to be charged automatically.


1 - To deactivate or cancel a service, log in to your Radio King account.
2 - Once you are logged in, head over to "Services" section and then move your cursor over the desired service.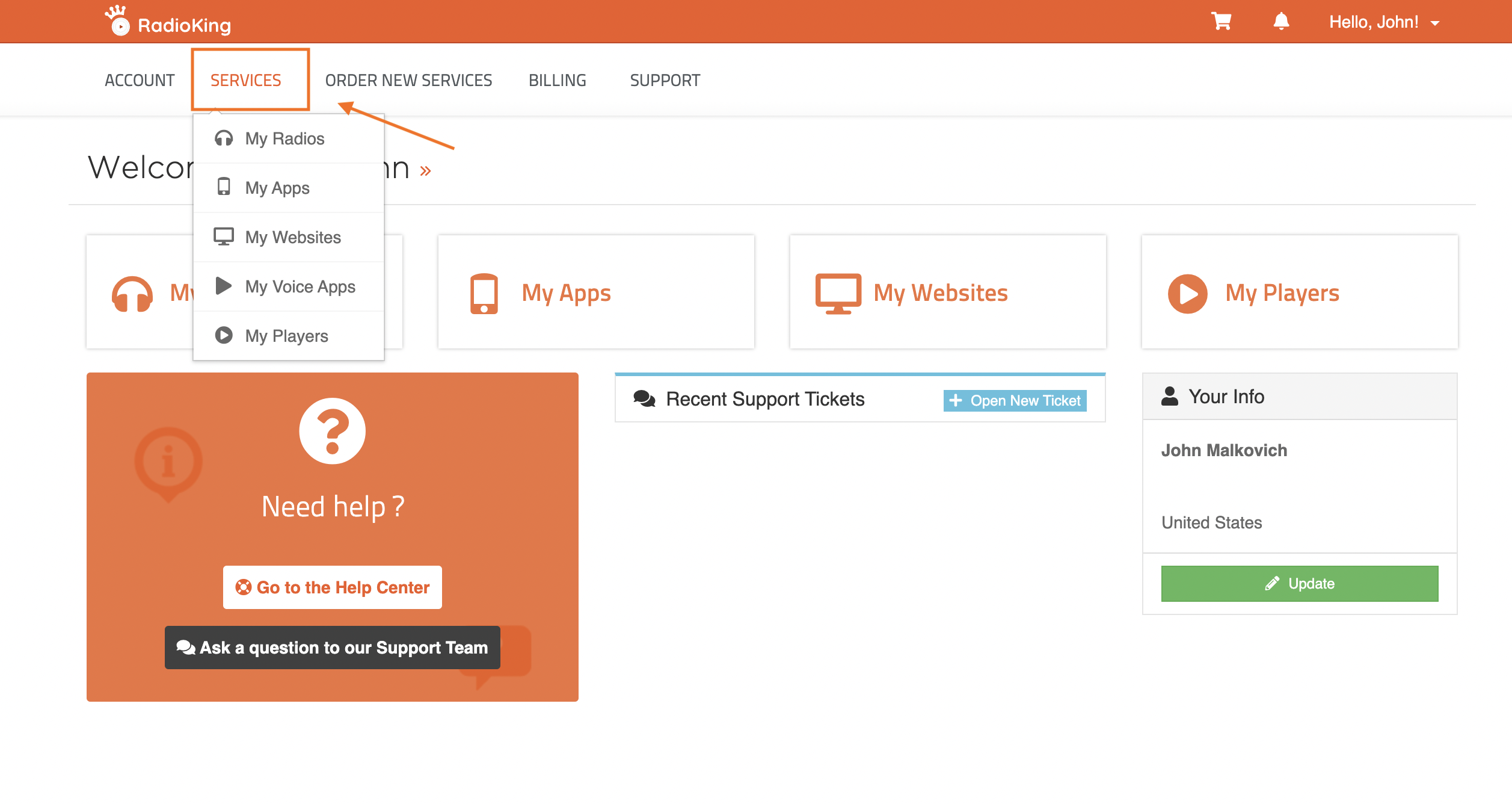 3 - Once you are in your services, click on the logo of the service that you'd like to deactivate or cancel.




4 - On the Manage Product page, you should find a button "Request Cancellation".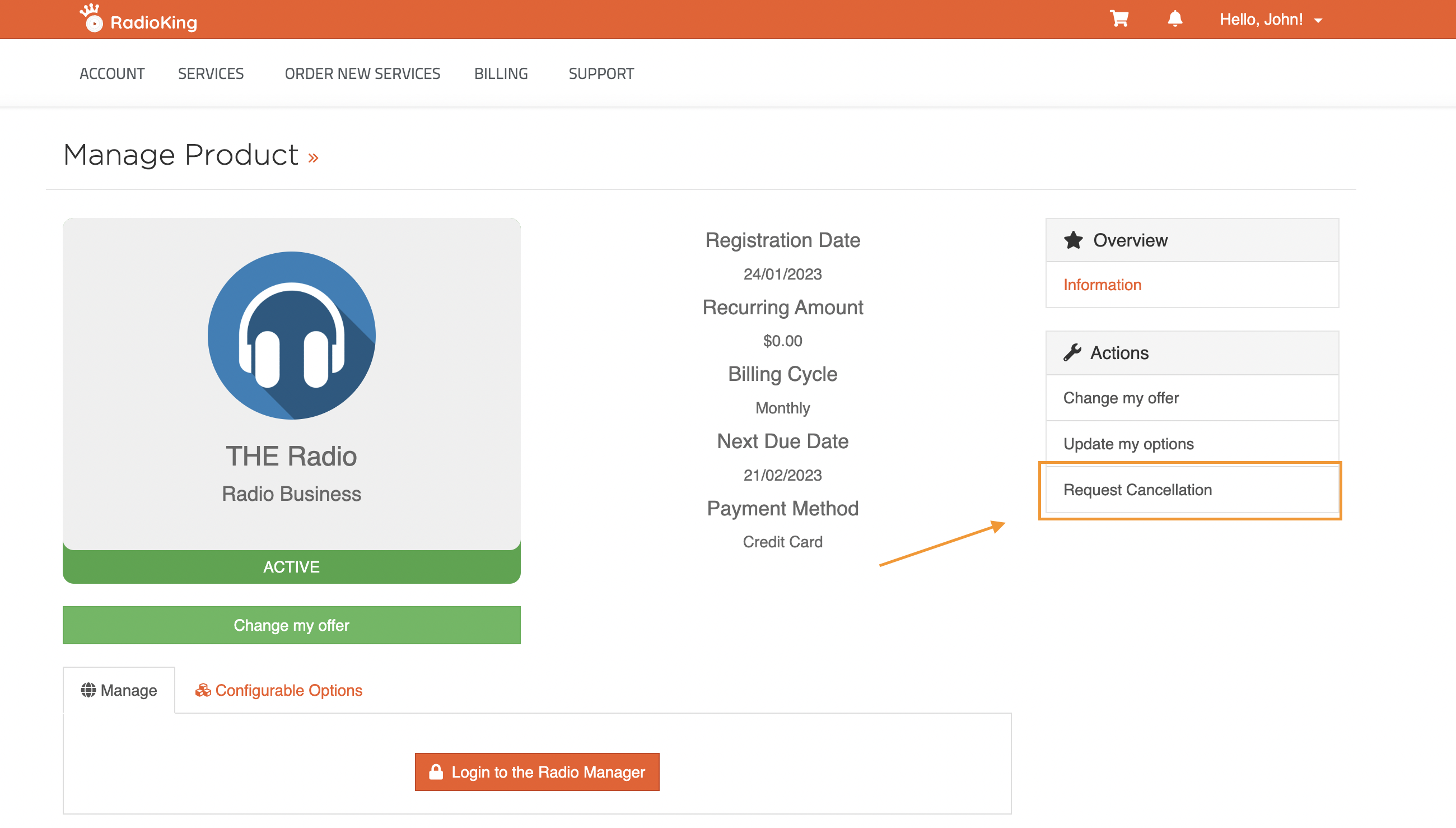 5 - Enter the reason for your request and click on "ANNULER MON SERVICE" to deactivate the service.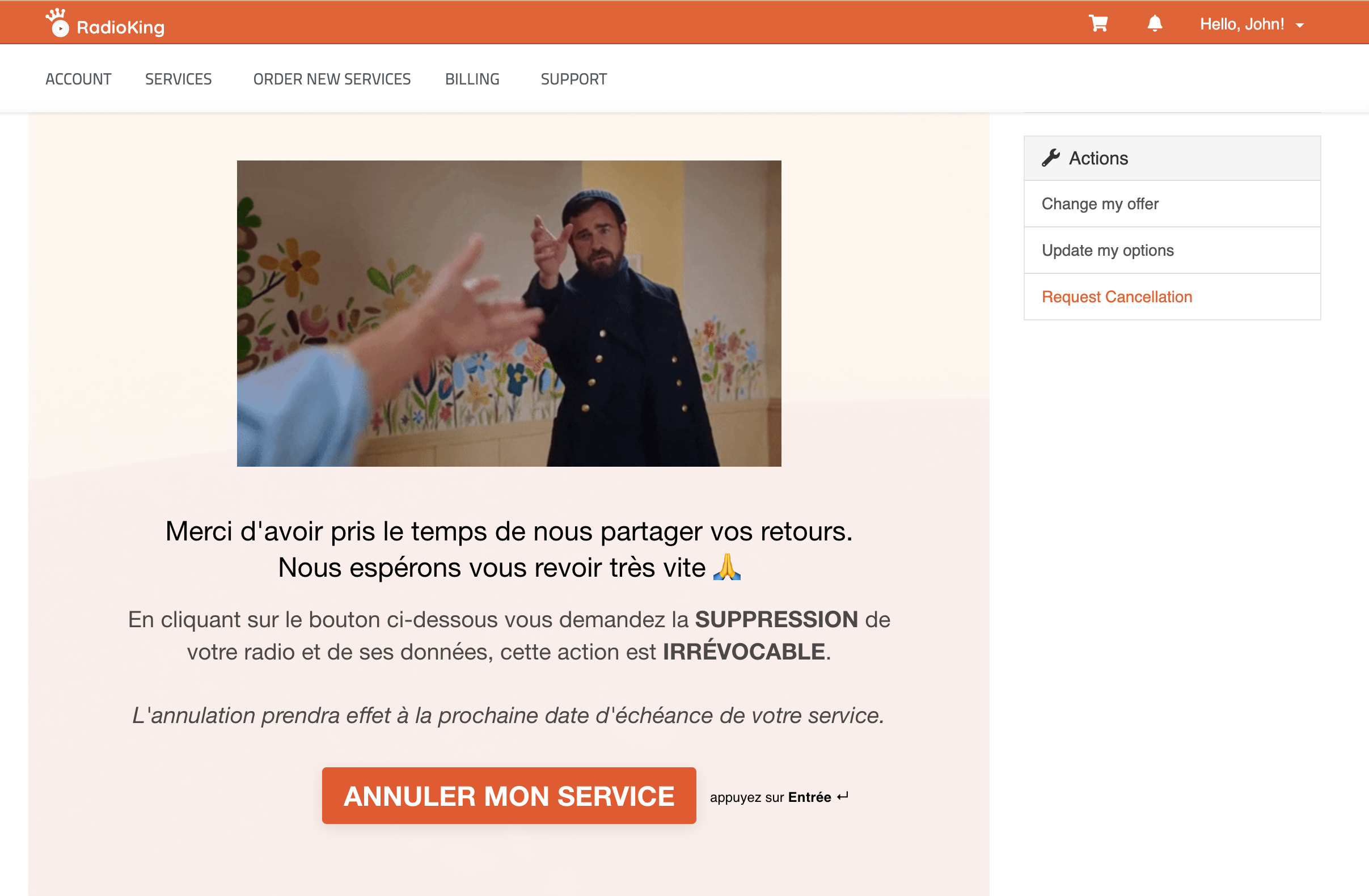 6 - Once the request has been placed, the service will remain active until the next due date, after which it will be deactivated.