In this tutorial we are going to see the procedure to follow if you want to change the subscription of one of your services.

1 - First, you need to Log-in to your Radio King account > Customer Area
2 - Go to the "Services" tab then click on the type of service you wish to modify. You can choose between my radios, my apps, my websites, my voice apps, my players.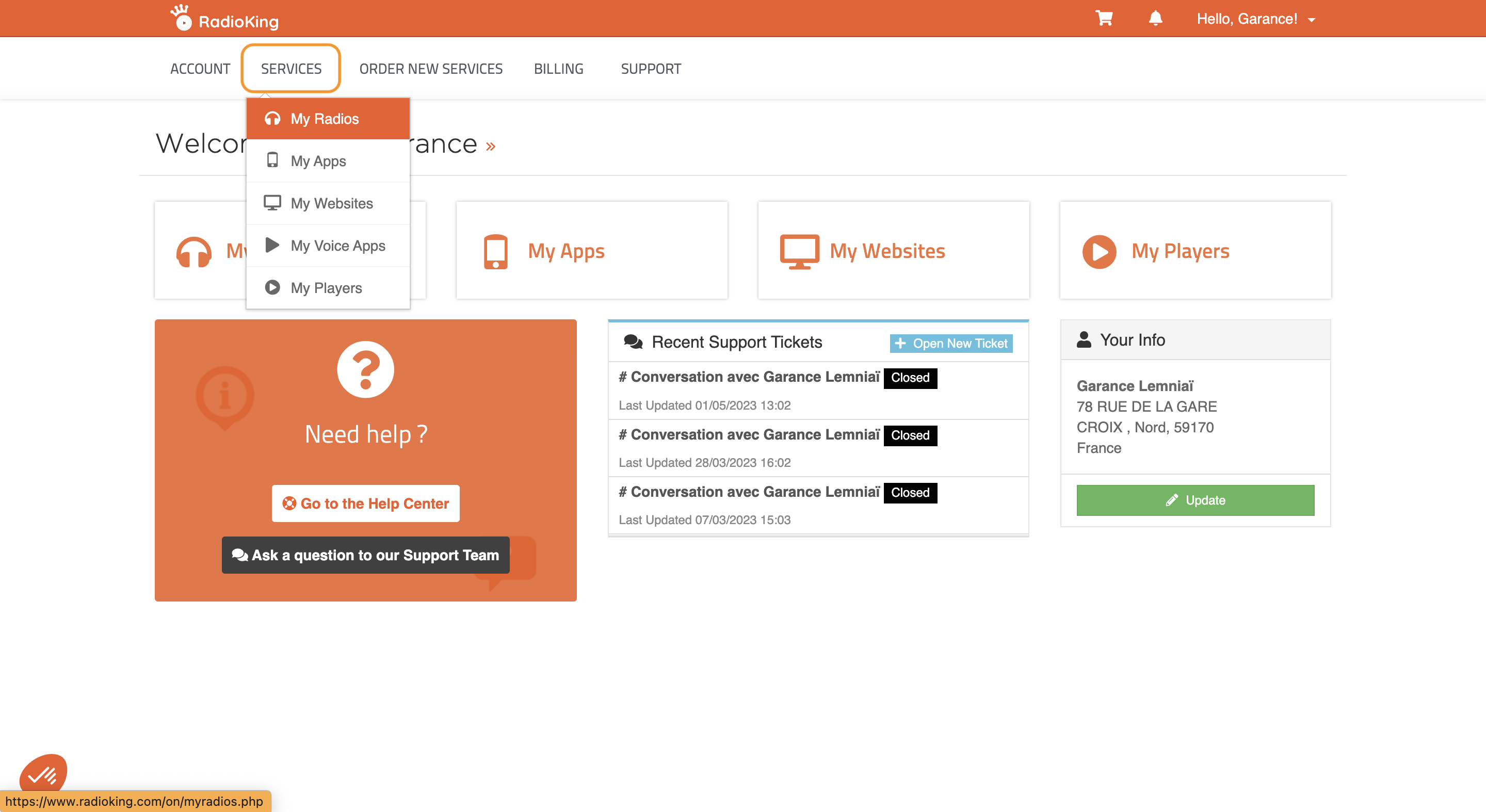 3 - Once in the correct category, click on the product you wish to edit by clicking on "Update my offer".


4 - Choose the offer you want and choose the correct billing cycle (monthly or annual), then click on "Choose product" to validate.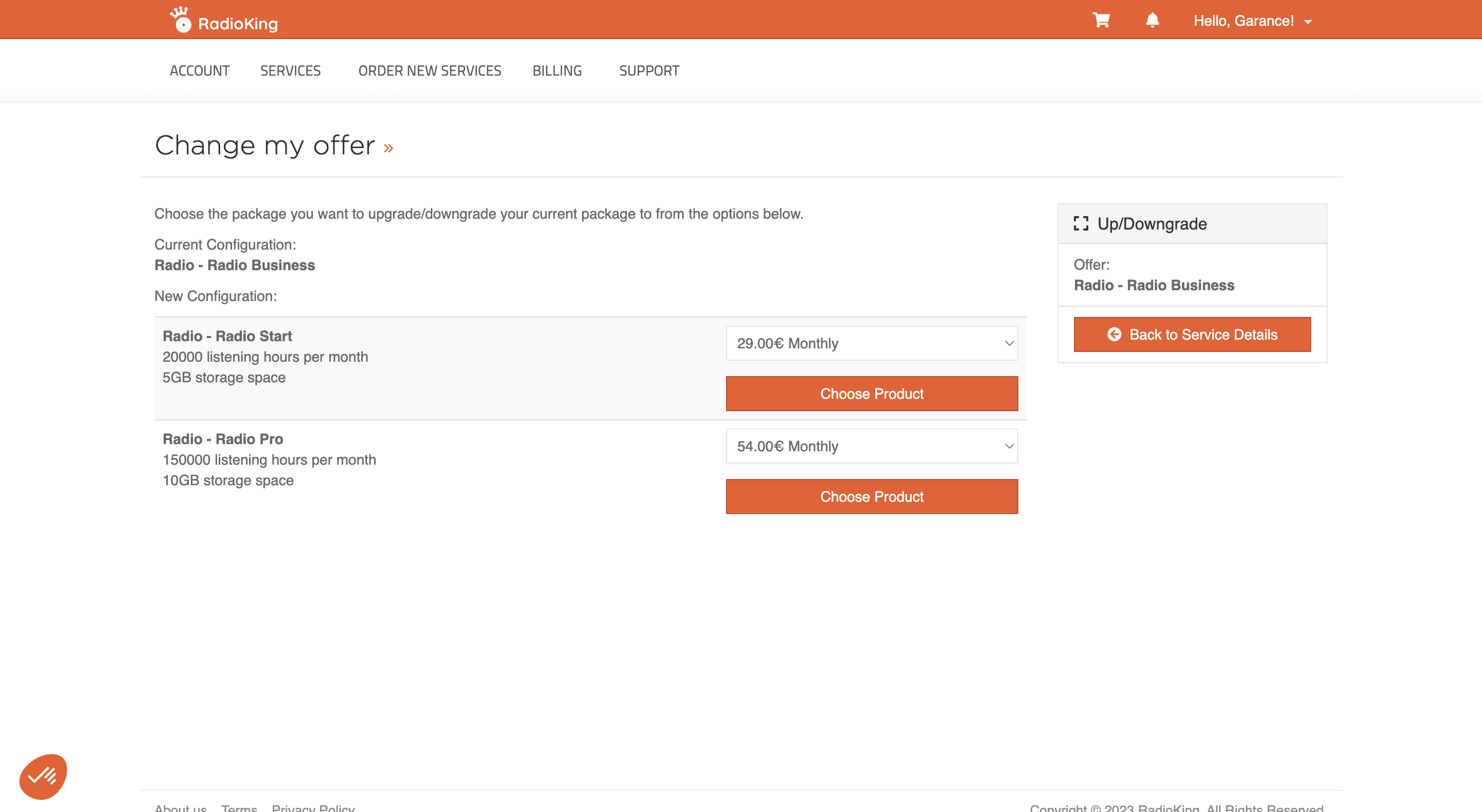 5 - You will then be taken to the billing screen where you can select your payment method, but also add a promo code if you have one.
And click on Click to continue to pay your invoice and validate the change.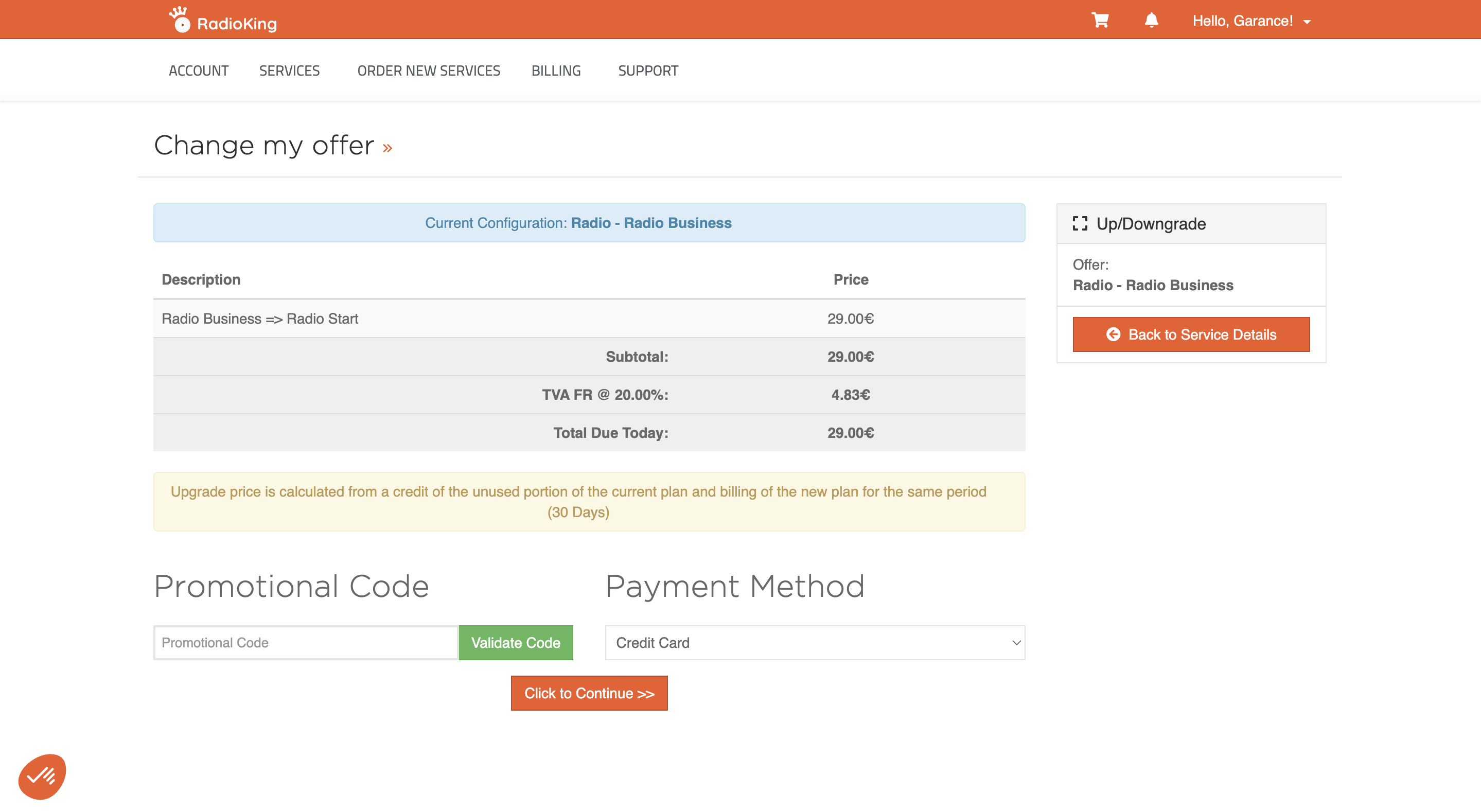 Attention:
- the first invoice takes into account the fact that you have already paid for your current billing period. That is to say that for this first invoice, you will only be billed the difference between your current offer and your new offer in proportion to the days remaining in your billing period. But, the next invoice will therefore be for the total amount of your new offer.
- If you use a promo code, be aware that this promo code will only be applied to this invoice, and will not be applied to your next invoices.
When to send a request to RadioKing Support
We advise you to contact our support team if:
- You wish to downgrade your offer. We do not offer refunds if the change is made during your billing period. We therefore advise you to contact our support team so that the downgrade is done at your due date.
- You have a higher disk space option than what is included in the offer you want. For example, you have a Start radio with 25GB and you want to switch to a Pro radio offer which includes 10GB. In this case, you will need to send a request to our support team to avoid the loss of your additional disk space.