How does it work?
Invite your friends to join RadioKing with a unique link and we'll pay you between 10% and 20% commission on each subscription made through that link. There is no limit to the number of people you can refer, so your earnings are truly unlimited.
1 - Activate your referral link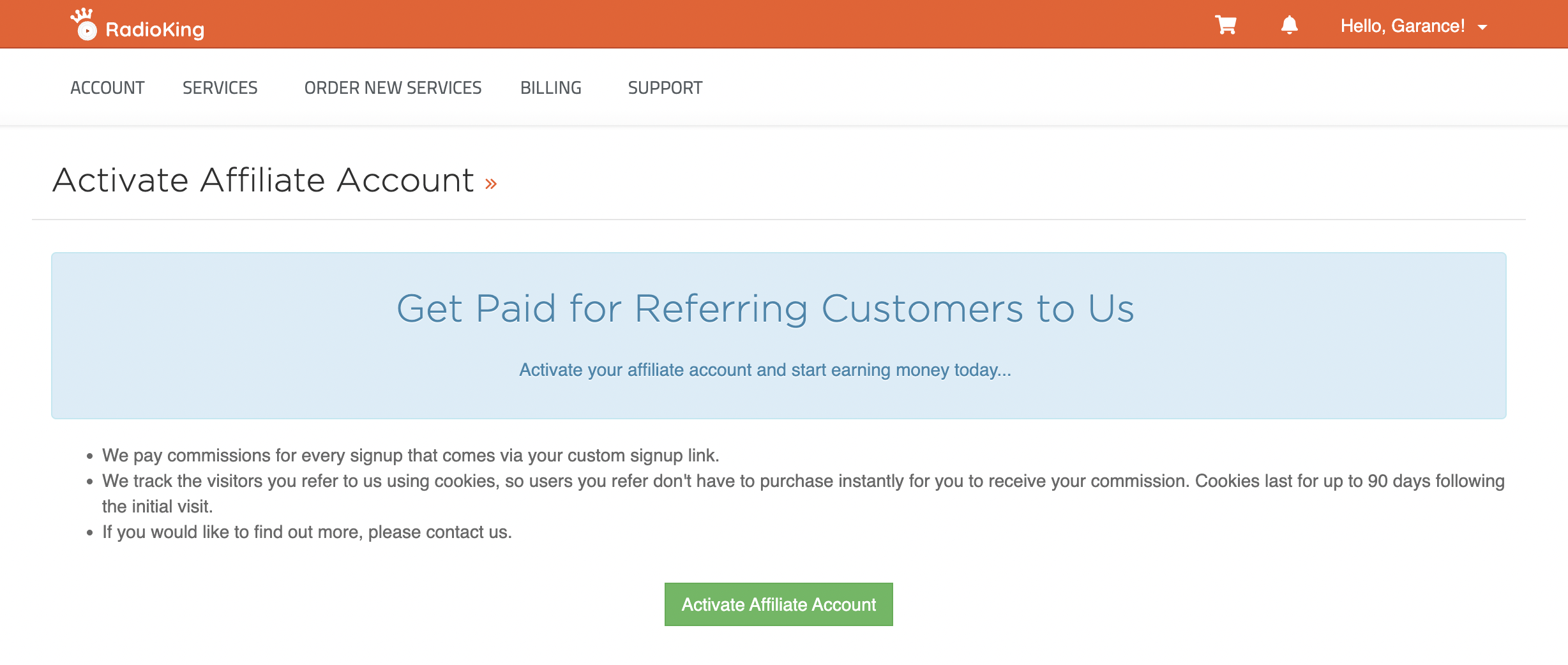 Join the programme and find your unique referral link in your member area under "Affiliate Programme".
You can then easily add it to a blog post, a clickable image or by sharing the link on your social networks. If you need any help, contact our support team.
2- Share and promote your referral link.
The more you promote your referral link, the more likely you are to earn commission. Download our kit to help you create articles, videos or adverts.
3- Earn when they sign up from your link.
Every subscription that is made through your referral link entitles you to earn between 10% and 20% per billing period. Commission only stops when the subscription is cancelled.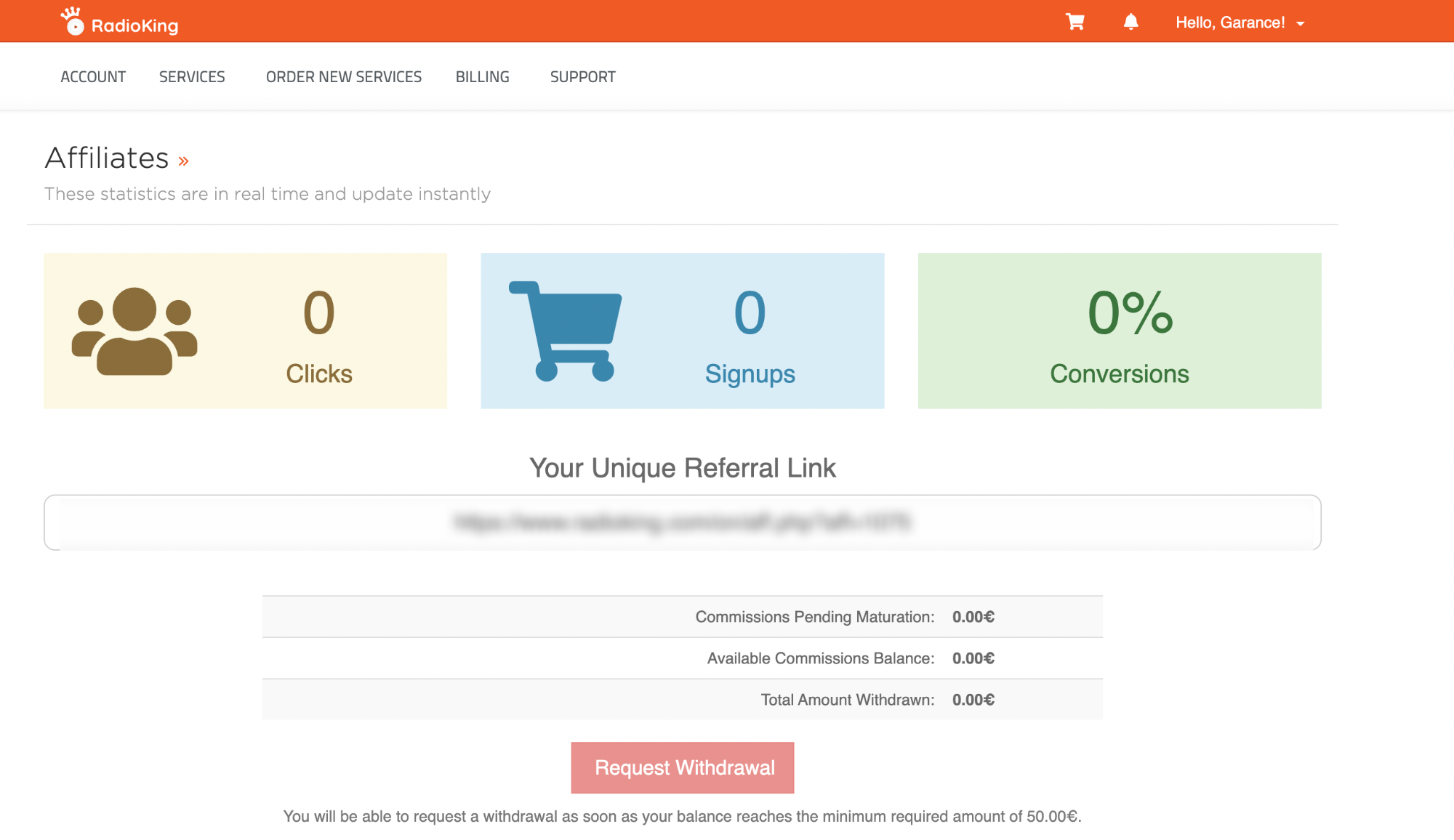 You will be able to make a withdrawal as soon as you have reached a minimum of $50 from your affiliate area. To do this, simply click on: "Request a withdrawal" . Payment will be made via PayPal only. In order for RadioKing to send your commission, you must provide us with a PayPal invoice.
Who is this for?
The affiliate program is open to anyone with a company status and, therefore, access to a PayPal Business Account. If you are an individual and do not have a PayPal Business Account, we are happy to transfer your commissions into customer credit on your RadioKing account. This credit can be used to pay for any upcoming invoices.
Our affiliate program doesn't end with your referral's first month of subscription. You receive commissions EVERY month as long as the subscription is active.
Here is an precise example:

Commission reversed par service :
Business Radio: 20% – Pro Radio: 15% – Start Radio: 10%
Business Application: 20% – Pro Application: 15% – Start Application: 10%
Radio Website: 15%
Alexa Skill: 10%
If you need any help, contact our support team.