If you have chosen a Full Offer or a Lifetime License, RadioKing offers you multiple themes for your website.


With the "Simple" Website offer, you'll have access to theme Donut (preview).
If you'd like to access theme Lollipop (preview) or theme Cupcake (preview), we invite you to upgrade your subscription and select the "Full Offer".


How to change the Theme of your website?


Log in to your website administrator (for quick access, type in the URL of your website in the navigation bar and add /admin to the end. example: azerty.radiowebsite.co/admin)

Click on Appearance

Click on the Design tab

Choose the theme you would like to use.

Save your changes by clicking on the green button Save.

You will be able to see the changes by clicking on See my radio Website.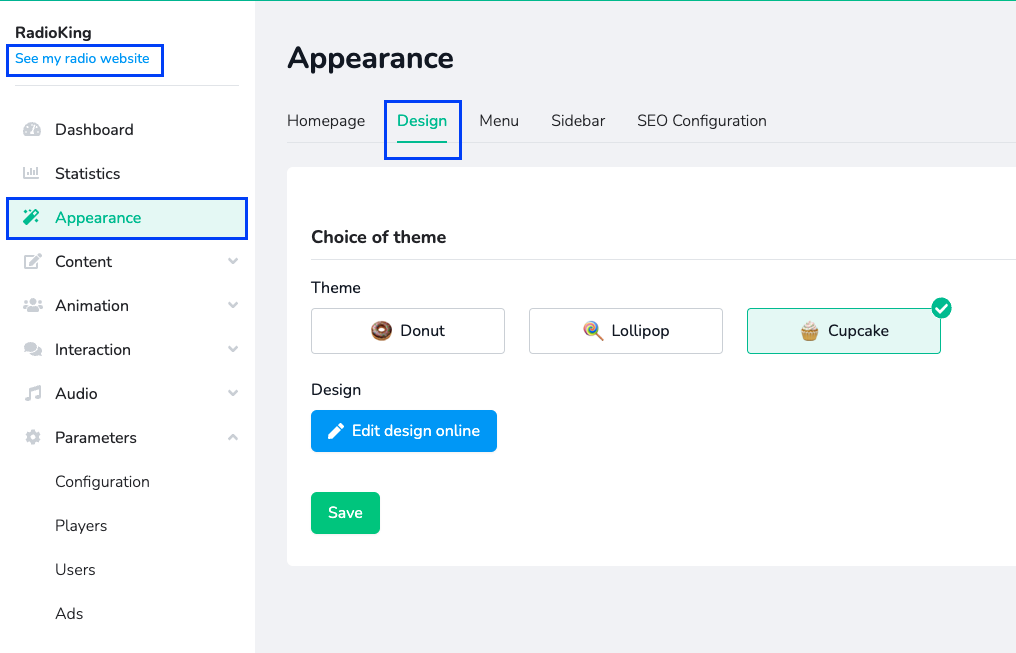 Careful: If you have already made changes to your website and you decide to change the theme, your entire website may change some elements. You will therefore have to adapt certain content such as the size of the images in the slider according to the chosen theme.