BUTT is a multi-system streaming tool whose purpose is the broadcasting of live audio from your computer or internet access point. The software is compatible with Linux, Mac OS X and Windows.
Discover our video tutorial here:

DOWNLOAD AND INSTALLATION

You can download the software here.

Once it is downloaded, all you need to do to launch it is to double click. Accept the questions and actions that follow, and then click on install.

Once BUTT is installed, double-click on it to open it.

CONFIGURATION

To broadcast on your Radio Server, you must first configure BUTT. To do so:
Click on "Settings" and then on the "Main" tab
In the "Server settings" field, click on "ADD."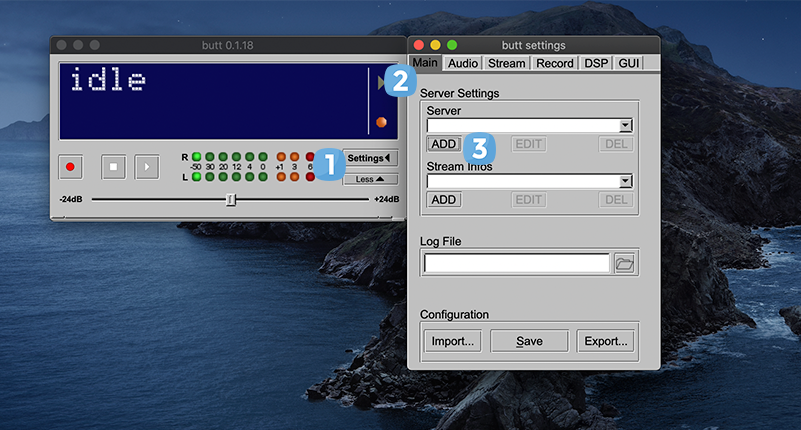 Here you will find different fields to enter and save.

You will find all of your live connection information under the Live Tab of your Radio Manager.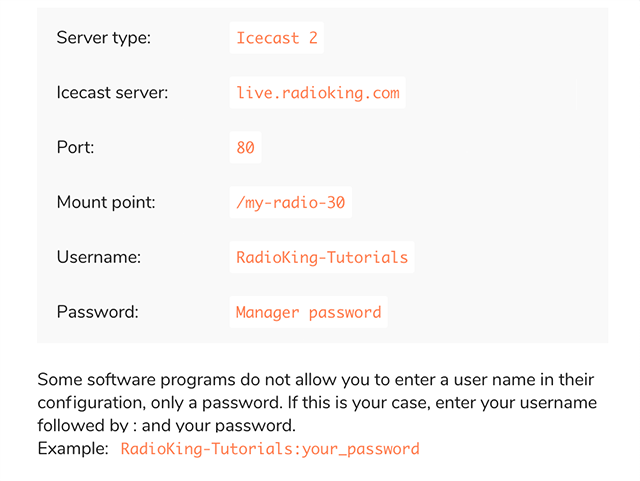 Enter the necessary fields and then click on "Save."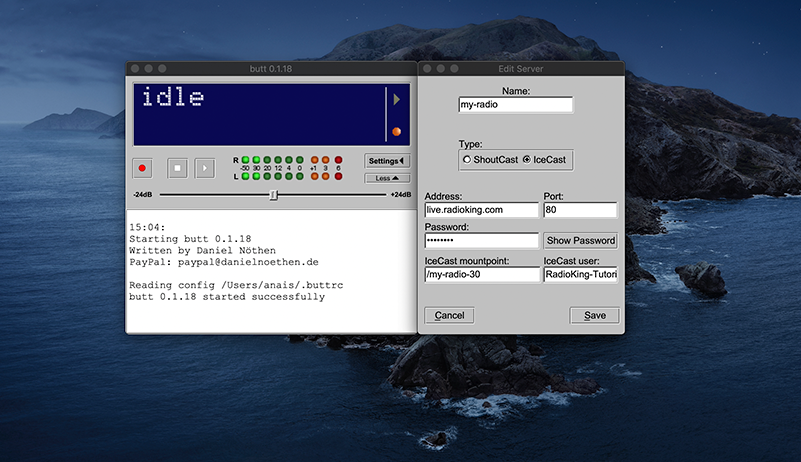 Once the information has been saved, a "Connection established" message will appear, along with a configuration summary.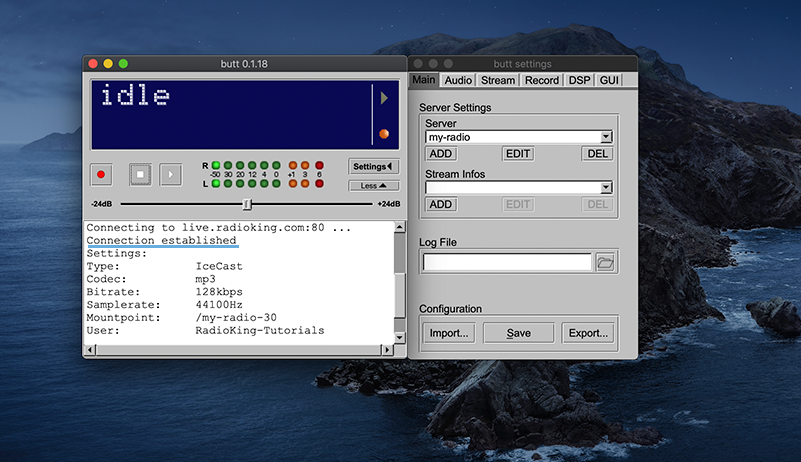 START BROADCASTING

Once you have successfully configured your software, you can immediately begin using it to broadcast on your radio. To do this, click on "Play". Once you are connected, a timer will display "Stream time 00:04:23".