The administration panel allows you to manage and configure the appearance, content, and general settings of your radio website.
How to access my administration
Overview of my dashboard
ACCESS MY ADMINISTRATION

To access the administration of your site, simply add /admin to the end of your website URL.
You should then be able to access the authentification page.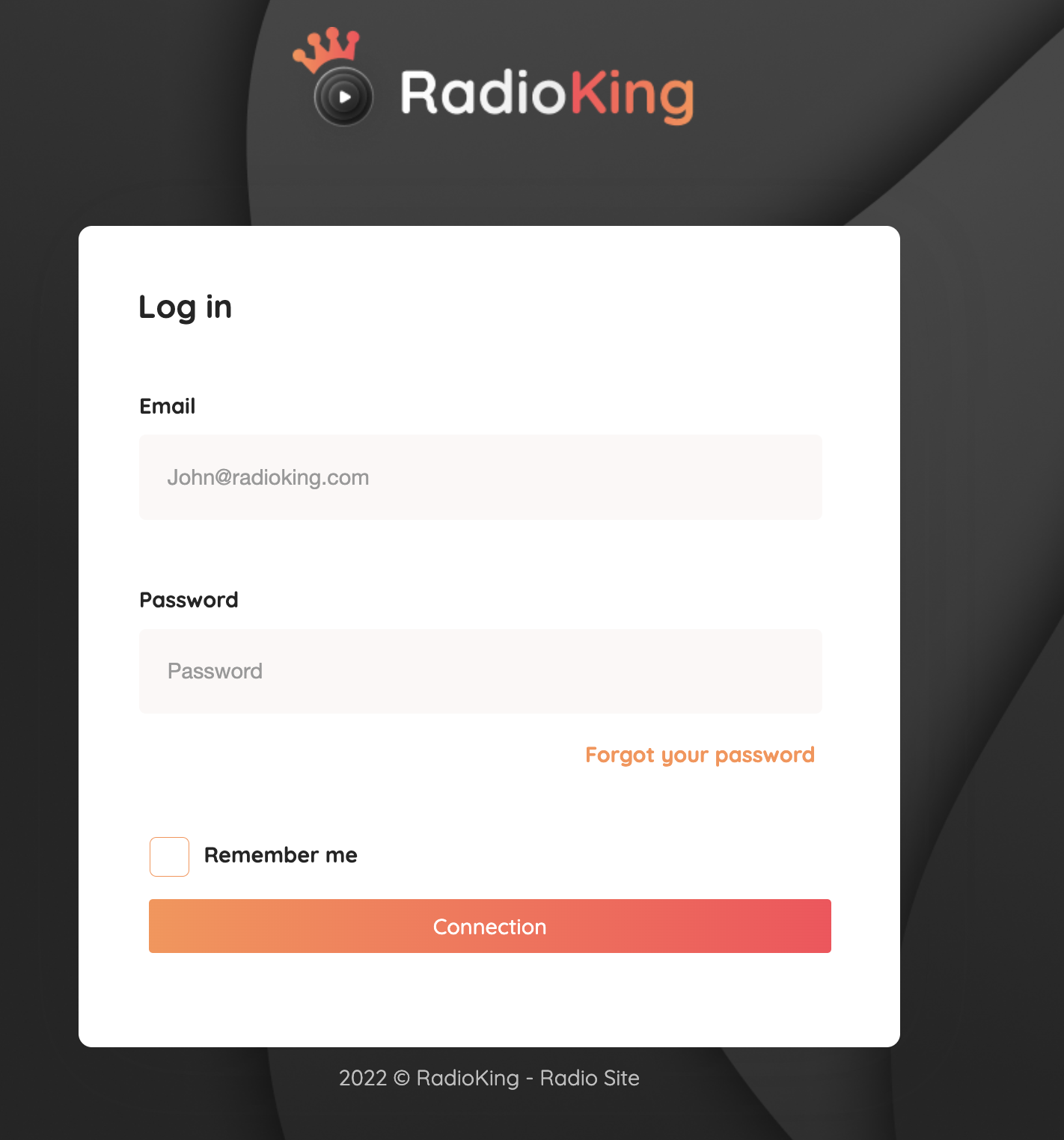 You can now enter the login details that have been sent to you via e-mail and you're ready to get started!


Top Tip: Your identifiers are communicated to you by mail of the creation of your site, they are different from your identifiers RadioKing.


MY DASHBOARD

You are now in your admin panel.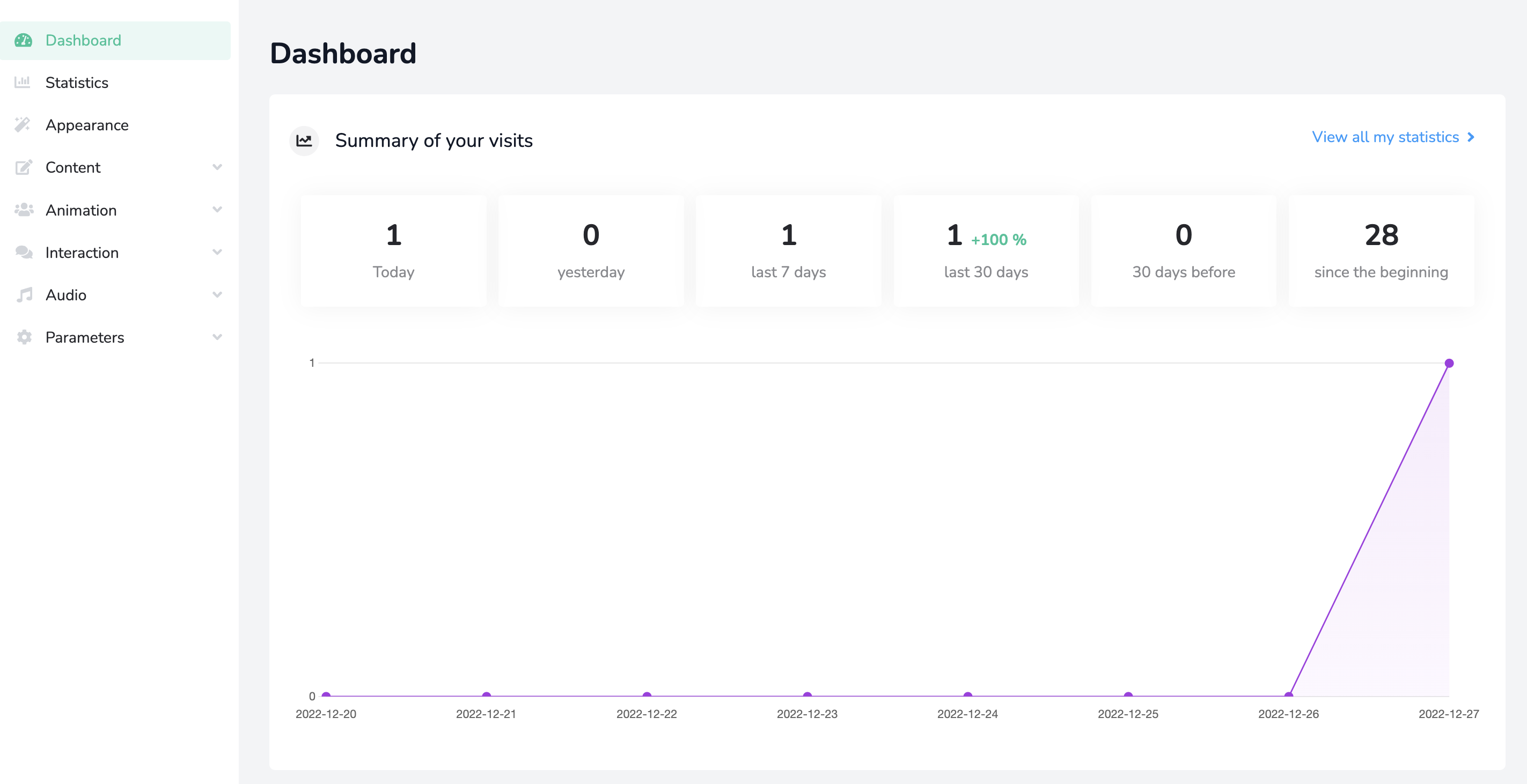 Your dashboard is divided into 3 parts:
A summary of the week's activities
Used Disk Space
Knowledge center
You can find all of the Modules on the sidebar on the left.
Summary of Day Activities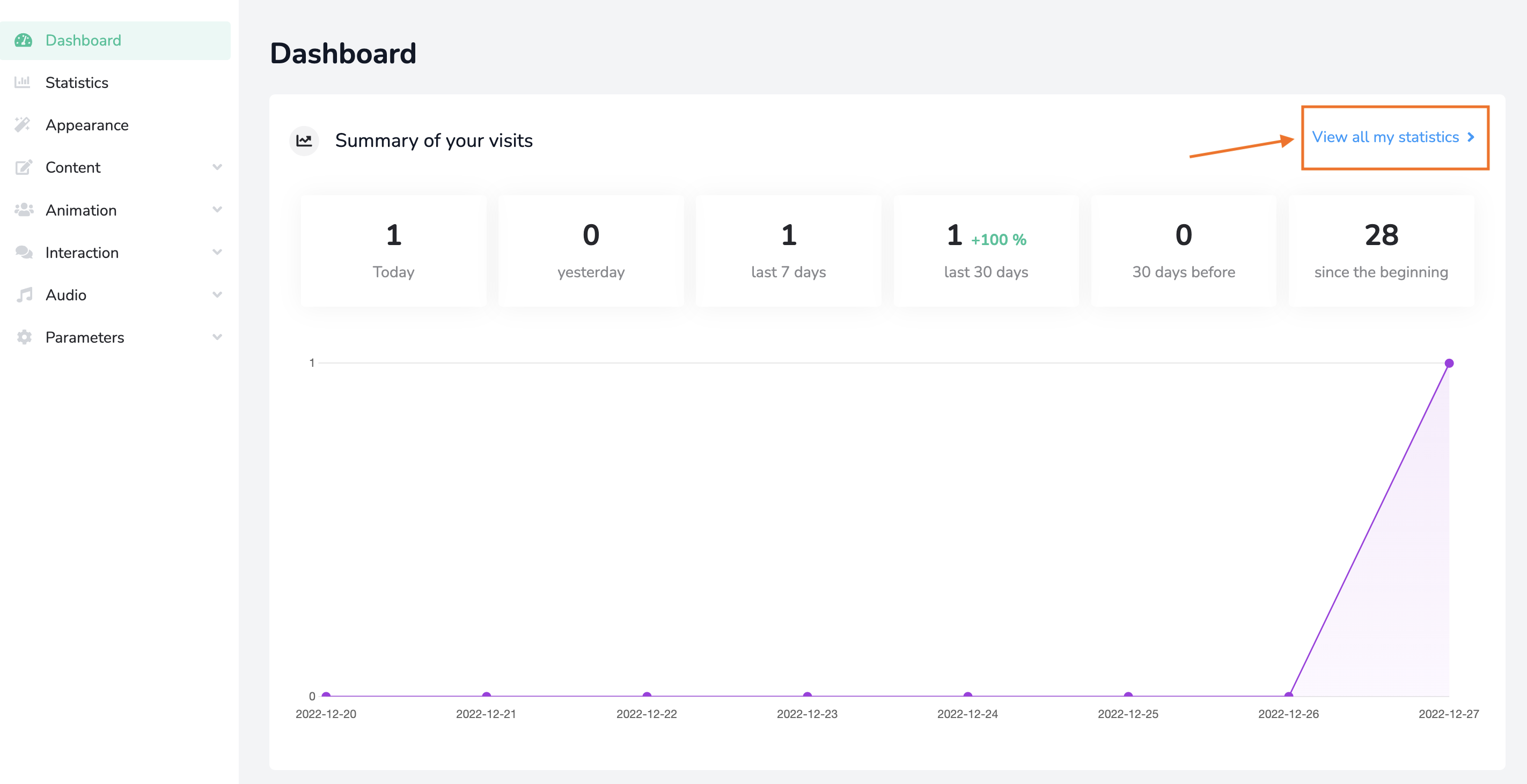 In this section you will find the number of visitors who have visited your site in the last few days.

If you click on "View all my statistics" you will have access to the following information:
The number of unique visitors who have visited your site that day.
The number of pages visited today
The browser used by your visitors
Operating systems used by your visitors
The page details viewed by your visitors
etc.
Used Disk Space

This is the amount of storage space that your website has. The more elements you add to your media library, the less disk space you will have left. You can easily increase your disk space via your Customer Area or by asking a member of our team via the chat.

Knowledge center
The Knowledge Center gives you easier access to our Help Center and shows you the most frequently asked questions about the Radio Website Manager.


Find out more
Learn more about the available modules
Learn more about General Settings