If you are unable to launch a live broadcast, there may be several reasons behind it:
Poor Internet Connection
Corporate or University Network


POOR INTERNET CONNECTION
To check this, it is best to carry out a speed test:
Follow this link: https://www.speedtest.net/
Be sure to choose a Parisian server, because it is in this area that our servers are available. In the previous link, the server selection is located below, to the right of the "GO" button.
Click on "GO". Once the process is complete, you will have results as shown in the picture below:


Here is how to interpret the results:
PING VALUE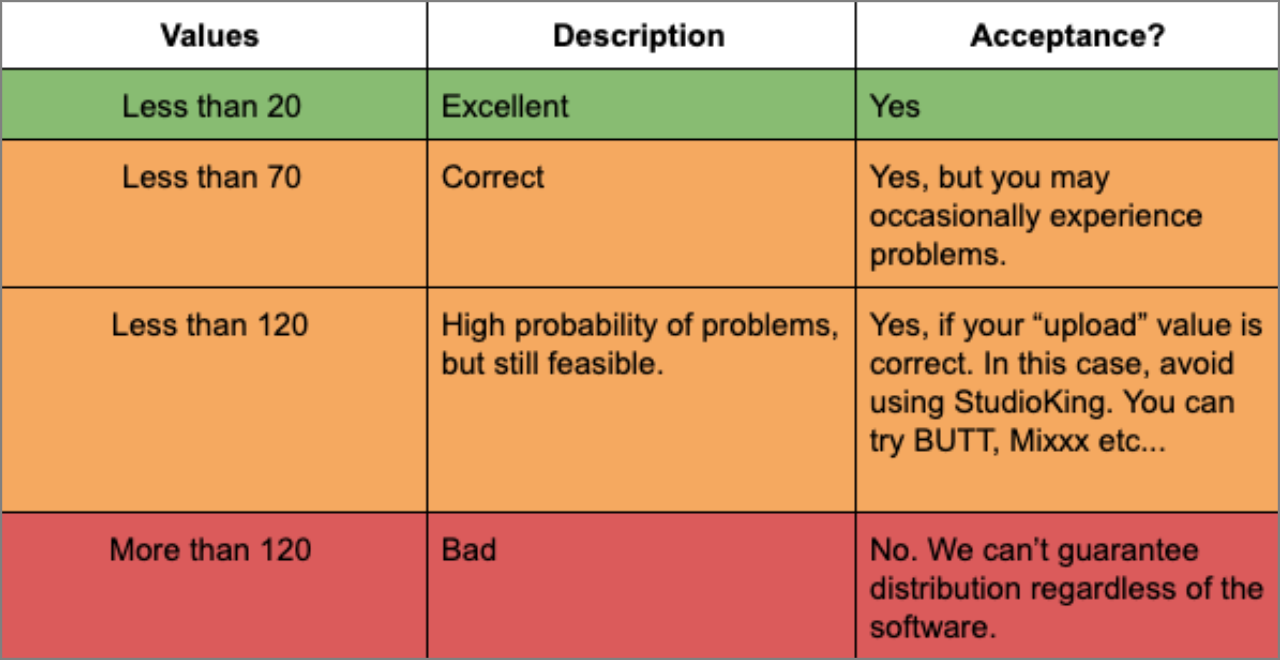 UPLOAD VALUE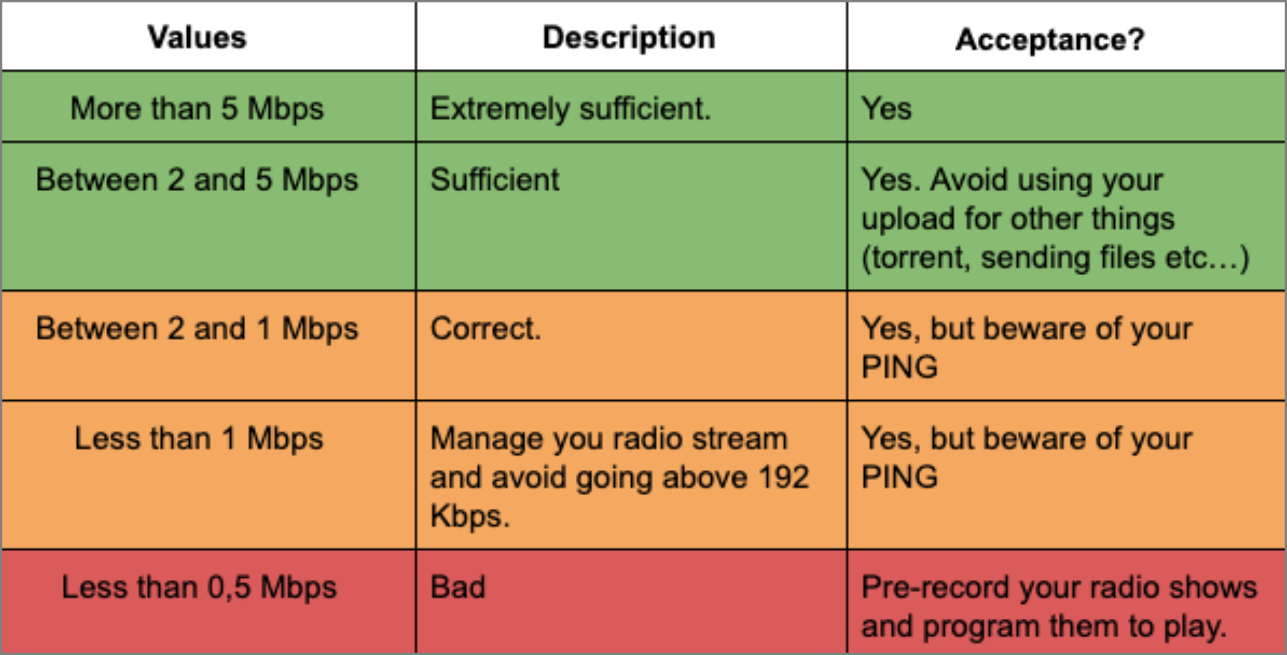 DOWNLOAD VALUE
This value has very little impact on the ability to broadcast. Moreover, it is often the best value, so there is no need to worry about it.
CORPORATE OR UNIVERSITY NETWORK
In this case, most of the time, it is a connection blockage by the firewall or proxy of your network. You must ask your network administrator to authorize the sending of data to live.radioking.com via port 80.