The audio stream is the first option to configure when creating your Radio application. Here's how to set up your feed for your application.
I have a RadioKing stream
I have a Shoutcast stream
I have an Icecast stream
I have a Radionomy stream
My stream is not in this list
You can add up to 10 different streams within the app.
Configuring my RadioKing stream
In the Stream Type field, select RadioKing and simply choose the radio stream that you would like to add.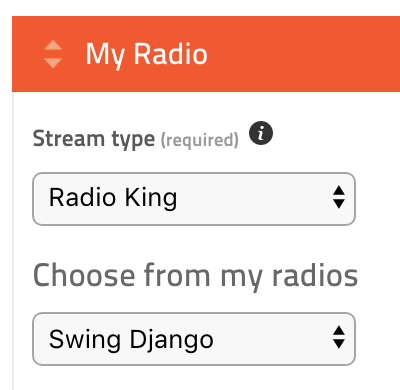 You can also manually configure your stream with your
radio ID
which you can find under the
Live
tab of the Radio Manager. To clarify,
your radio ID = the mount point
Configuring a Shoutcast V1 stream

(⚠️ If you have a Shoutcast V2 stream, click on Other to configure your stream.)
For a Shoutcast V1 stream, select Shoutcast in the Stream Type field and simply enter the stream of your radio station.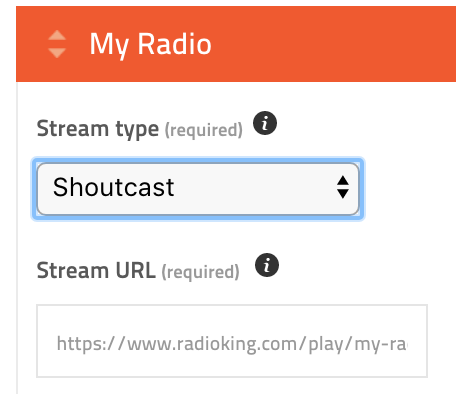 Configuring an Icecast stream
In the Stream type field, select Icecast then specify stream of your radio station as well as the mount point.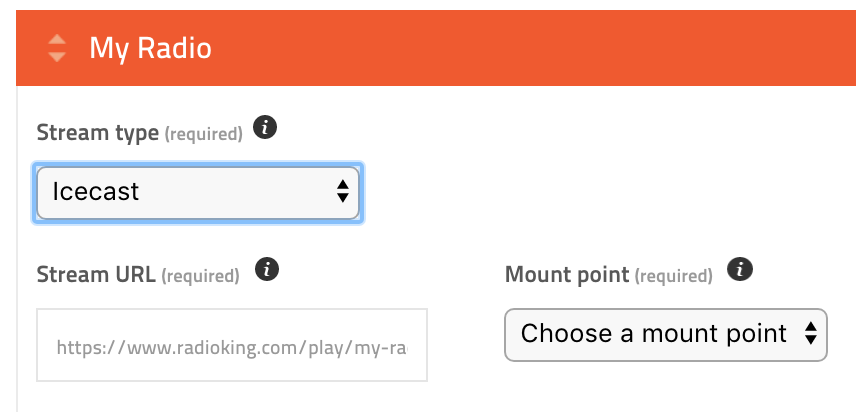 Configuring a Radionomy stream
In the Stream Type field, select Radionomy. Enter the address of your stream which should appear like this: http://listen.radionomy.com/nom-radio
Then fill in your Radio UID.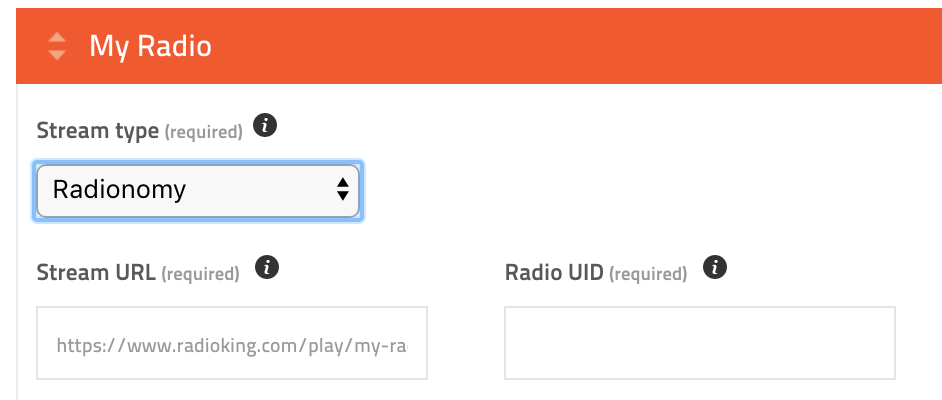 I have another stream elsewhere
In the field Stream Type, select Other. Enter the URL of your stream in the URL field MP3 stream.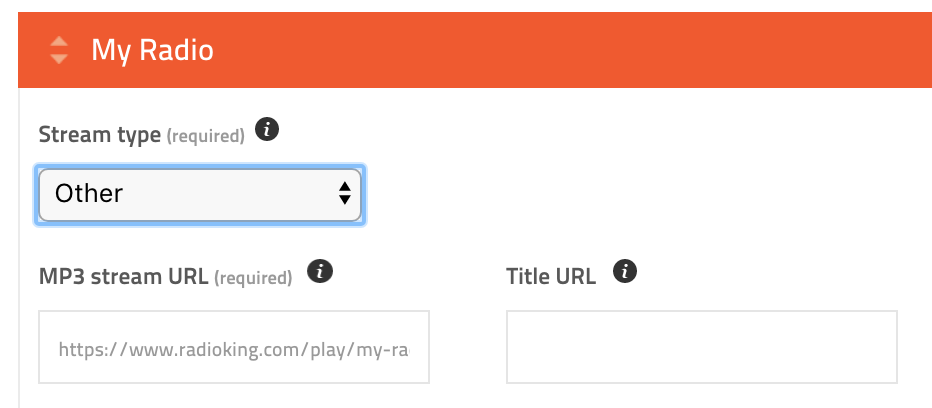 If you want to activate current track information, provide your current track URL.
For Shoutcast streams, you can find this URL on your Shoutcast page in Current Song.
Adding multiple streams
The mobile app allows you to add up to 10 streams.
To do this, click on Add Feed and fill in the fields again in the same way as you did for your first stream.