The audio shout-out widget allows your listeners to send you a vocal message of up to 30 seconds. You'll find these vocal messages in the "shout-out" tray in the music library of your Radio Manager.
Bear in mind that this widget is only available with our Pro and Business Radio Offers. If you have a Start Radio Station and you'd like to upgrade your offer, we invite you to follow these steps.
In terms of customization, you'll be able to choose:

One main color:

the color of your widget
One secondary color:

the color of the text
Welcome message

: Example "Send your message!"
End message:

Example "Thanks for your message. Stay tuned!"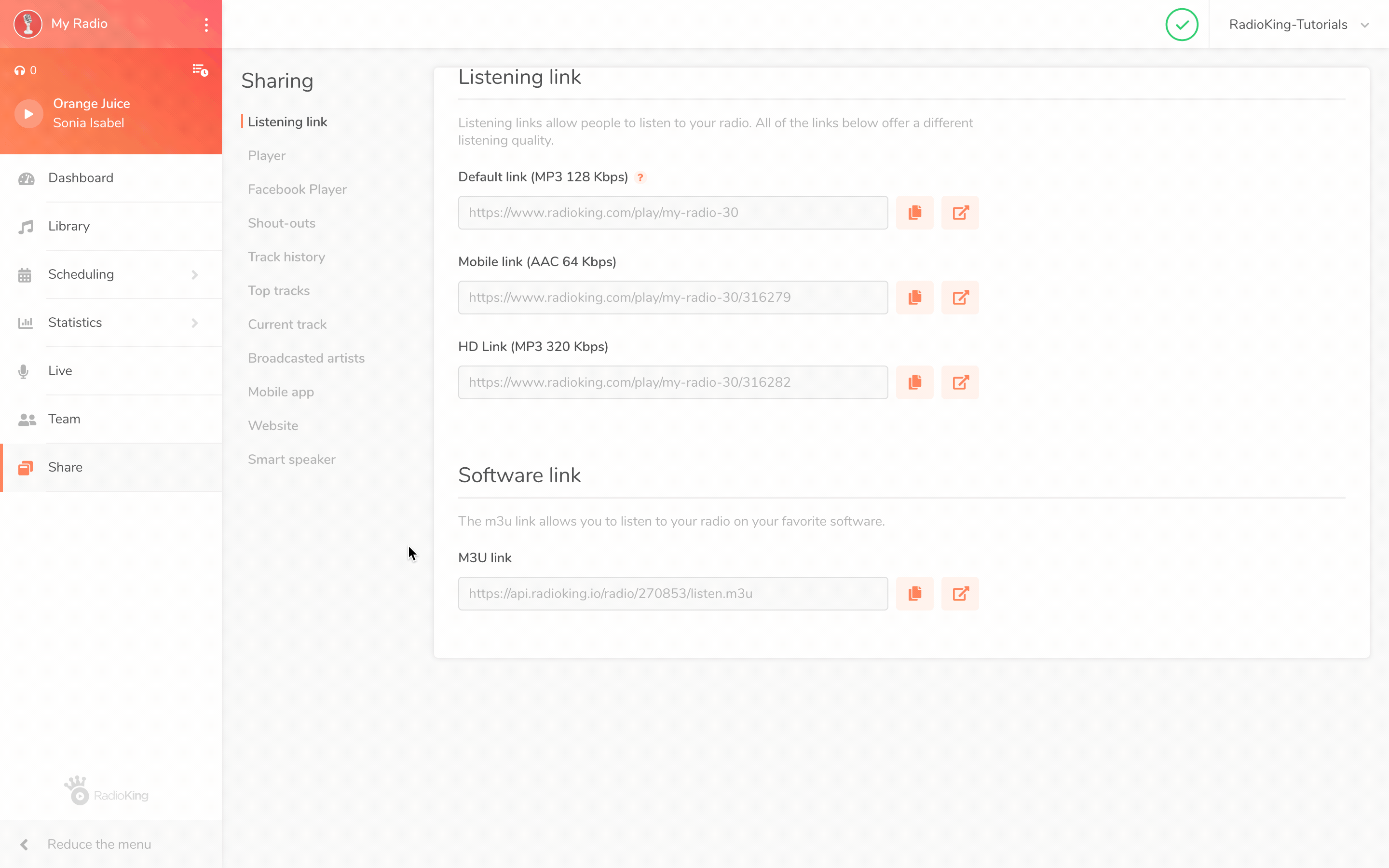 Warning: some CMS may prevent the integration of iframes (such as Wordpress for example). Unfortunately, there is no solution in this case, except to use our CMS or another compatible one.
Please note that for the export to be successful, certain criteria must be met:

It is essential that your site is in

HTTPS

, otherwise the browser will block access to the microphone for security reasons.
The number of

iframe codes on your site must be limited

because some browsers block microphone access when there are too many iframes on a website.