The broadcasted artists widget displays the artists played on your radio station over the last 7 days and is updated daily.
You can choose the number of artists that are displayed.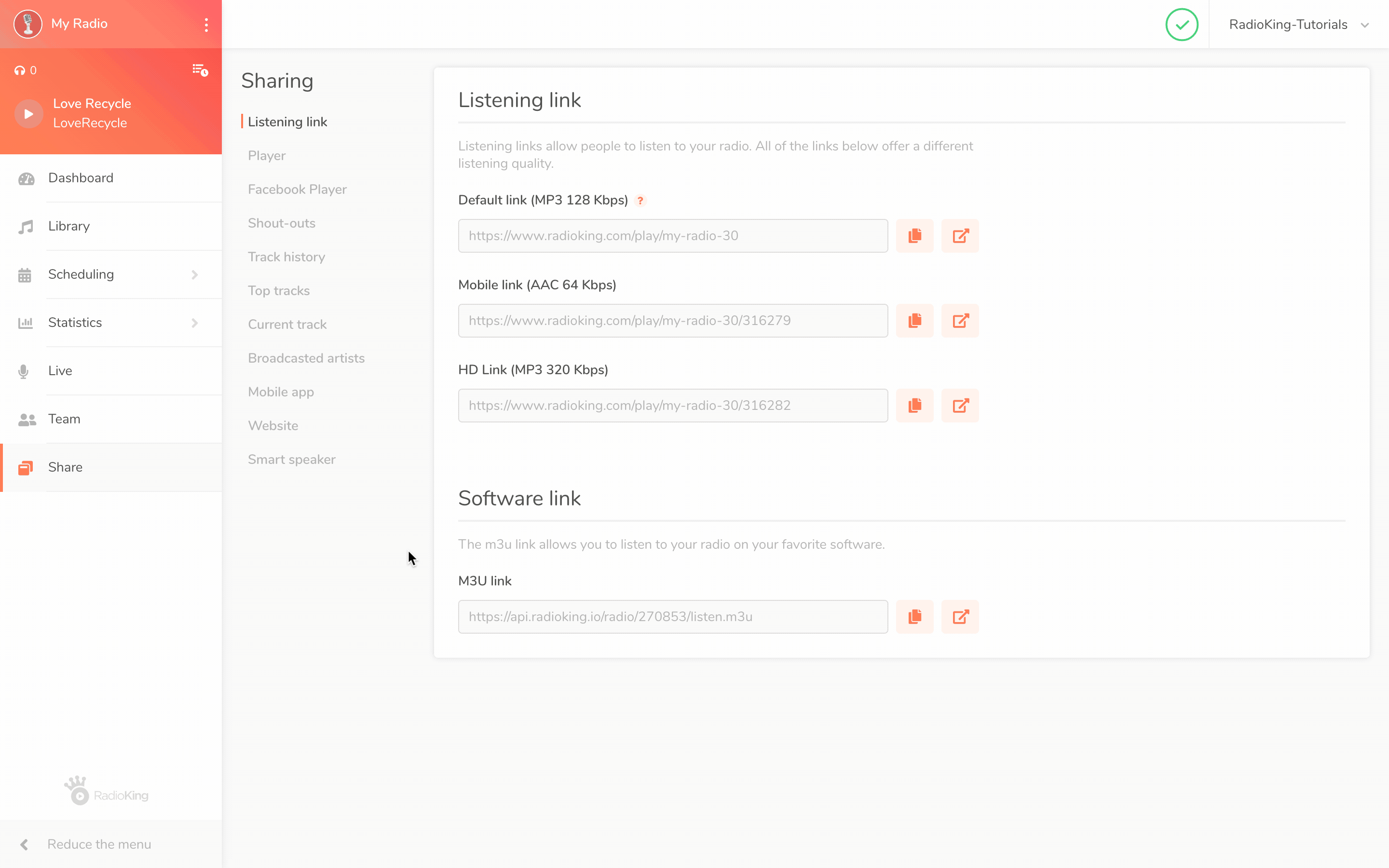 To export the current track widget, click on the "save and generate code" button. You can then integrate this code onto your website.