The Radio Player is the first item that you'll want to configure when you start configuring your Radio Website. With RadioKing, you can add multiple radio streams to your website player!
Careful: You cannot add multiple radio stations if you have the Simple offer.
To add a radio station to your website, head over to Parameters, then Players.

Then, click on on Add a radio. (To add multiple radio stations, simply repeat the same process.)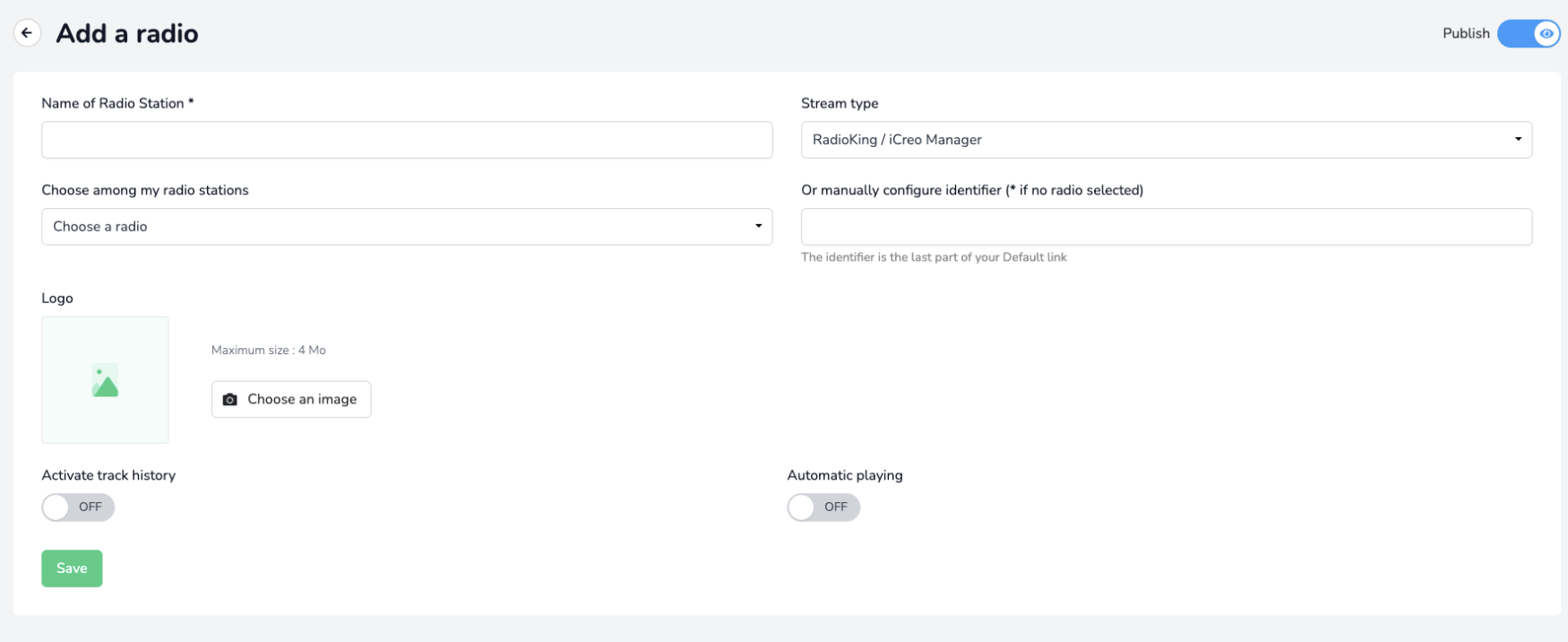 Don't forget to enter the name of your radio as this is a mandatory step. You can then set the logo of your radio, as well as the activation of the title history or automatic playback.


Configure a RadioKing Stream
Configure an Icecast Stream
Configure a Radionomy Stream
Configure another Stream

Configure my RadioKing stream
To set up your RadioKing stream, simply select the radio stream that you want to integrate into your Player from the field Choose among my radios.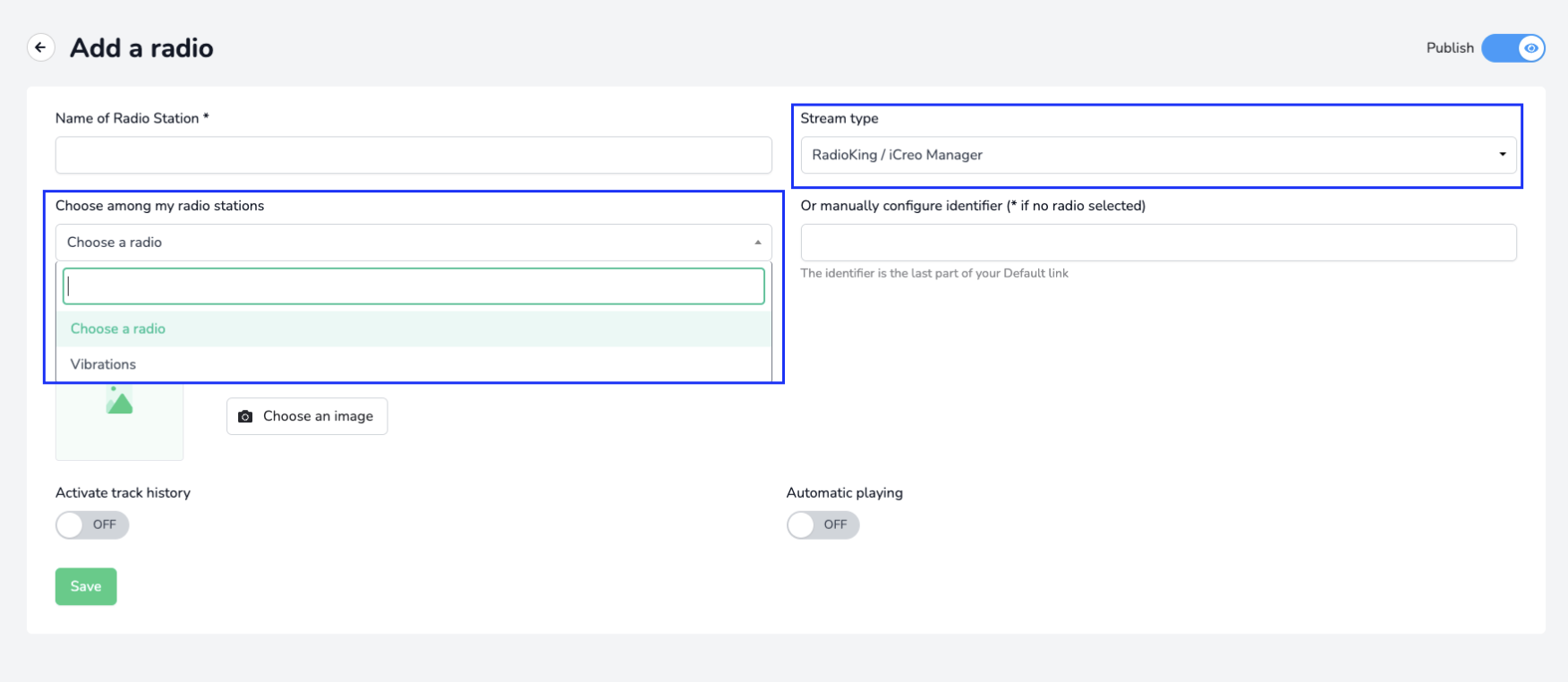 To finish, click on Save to save your changes.
Configure my Icecast stream
Select Icecast from the field Stream type.




Enter your stream's IP address and port (address: port) in the field Server Address. Then select the corresponding stream from the field Mount Point.
Don't forget to click on Save to save your changes.


Configure my Radionomy stream
Select Radionomy in the field Stream Type.





Enter the address of your stream, which should look like this: http://listen.radionomy.com/radiostation-name
Then enter your Radio UID.
Don't forget to click on Save to save your changes.
I have another stream elsewhere
In the field Stream Type, select Other.



Enter the URL of your stream in the field Stream Address (MP3). If you want to activate the current track display, you'll also need to fill in the Stream title URL.
For Shoutcast, you will find this URL on your Shoutcast page in Current Song.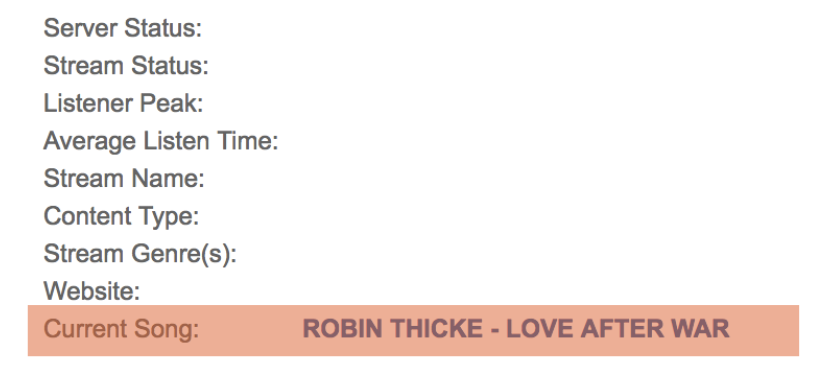 Finally, click on Save to save your changes.