In this module you will be able to configure and manage your sliders. The slider is the image that appears on the home page of your site.
The module is divided into 3 categories:

Add a Slide
Slider Management
Module Configuration

ADD A SLIDE
This is where you will be able to choose and download the images or photos that will be highlighted on your site.
Careful: to add the slider on Theme 4, you will have to add it in a 2/3 block under Home > Home disposition.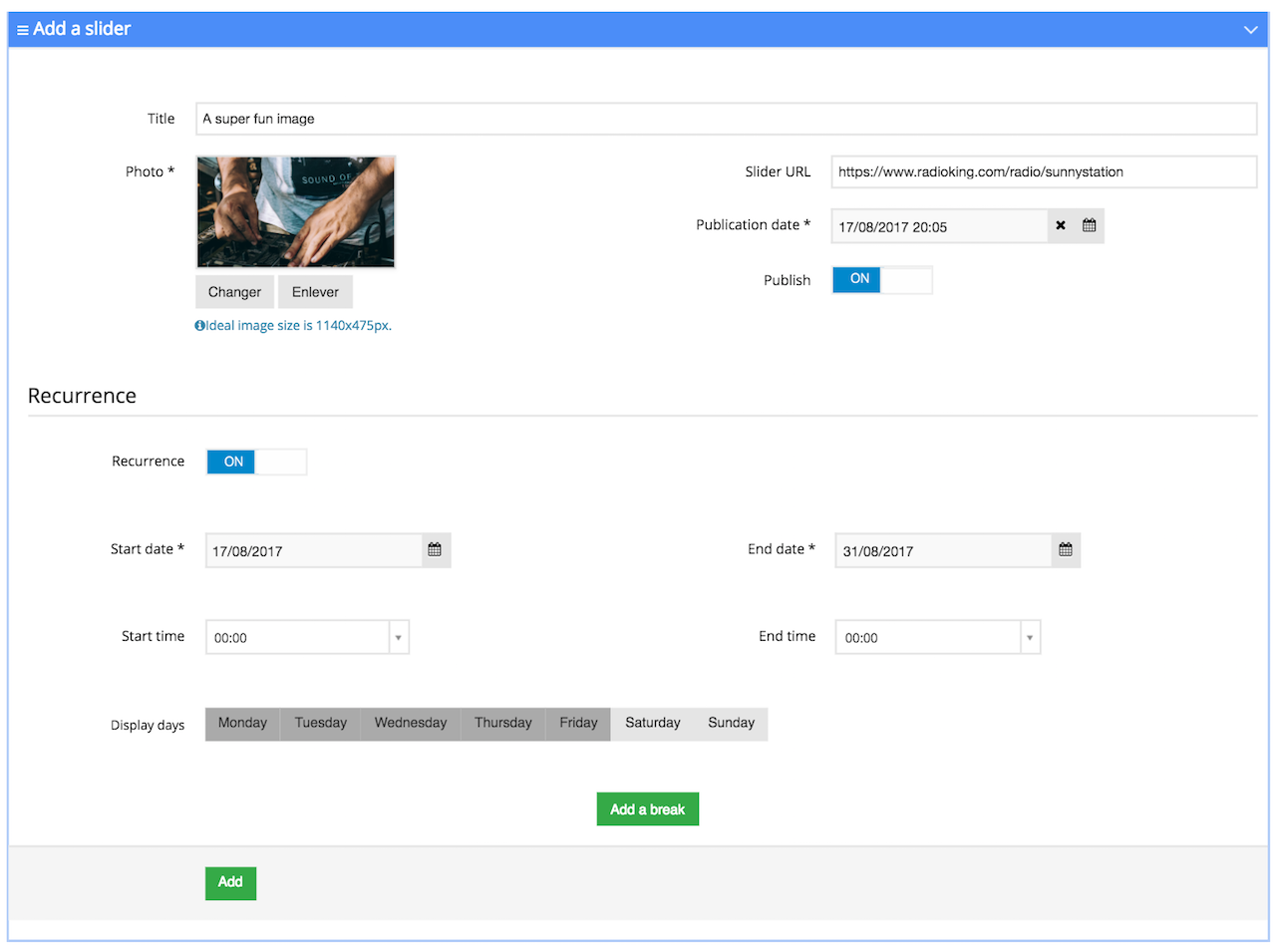 You can add a URL to your slide so that your visitors are redirected to the page of your radio for example.


Recurrence allows you to schedule a slide to be published at a given time, if you want it to be only for a week. This can be useful if you want to highlight one of your shows or a partner.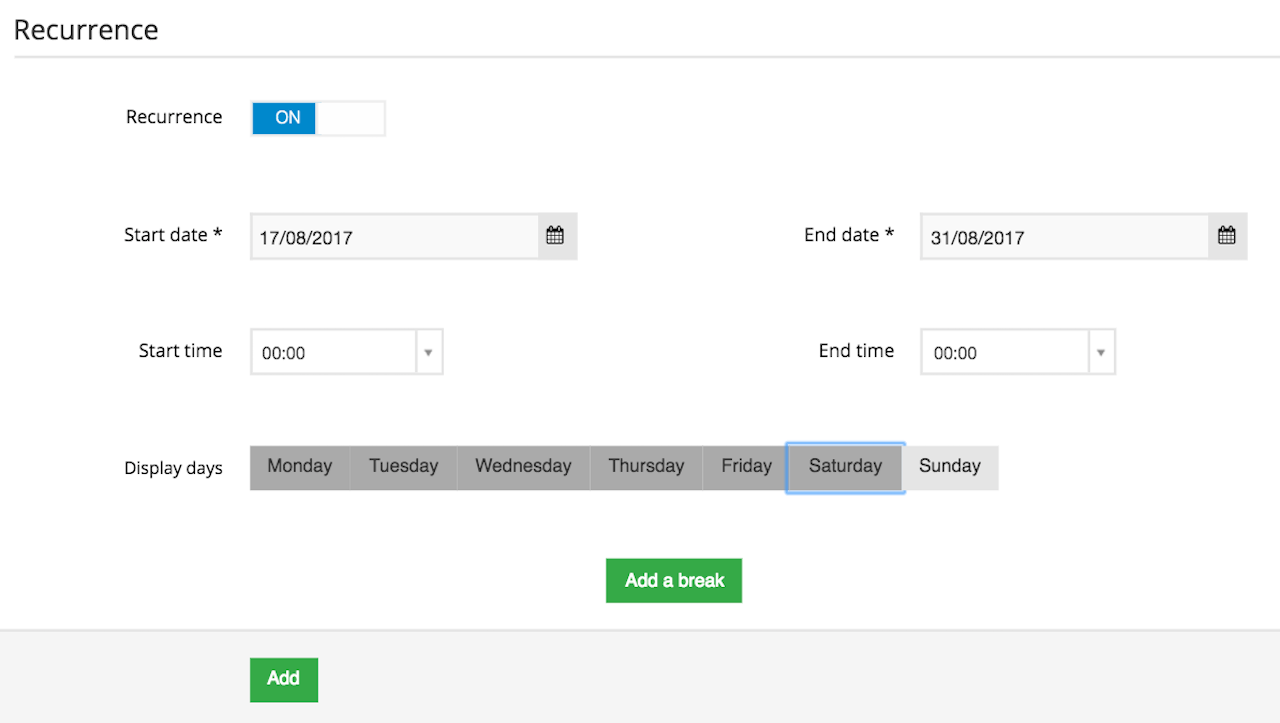 Once you have scheduled slots, click Add a Break and then Add.
You will then be redirected to the Slider Management section.


In this section, manage the sliders you have added: you can delete, unpublish, or modify them.
You can also add them directly by clicking on the blue Add button.

Change the number of sliders that appear on your home page in this section.

I don't want any slides on my homepage
To also disable your slide:
Theme 1 & 2 Choose None from the Slider Type in Module Configuration
For theme 3 & 4, simply add 0 to the Number of items to display.

You now know how to highlight images on the home page of your site! Take this opportunity to welcome your visitors with panache!