For your application to remain available on the Play Store, you need to carry out the updates requested by Google.
Please note: As your application is on your own developer account, we are not notified.
Google informs you directly, so remember to check your e-mail and update your application at least once a year !
The first step in updating your application is to go to your Customer Area > My applications and click on Publish my App.

Then click on the update arrow in the bottom right-hand corner :
Before clicking on Publish changes, check that all the required information has been added (images, AdMob identifiers if you have one...).
Once this has been checked and completed, click on Publish changes.
Then click on Start update.

Tip: if your application's version number is red, an update is required !
Then click on Confirm request to generate the new version of your application.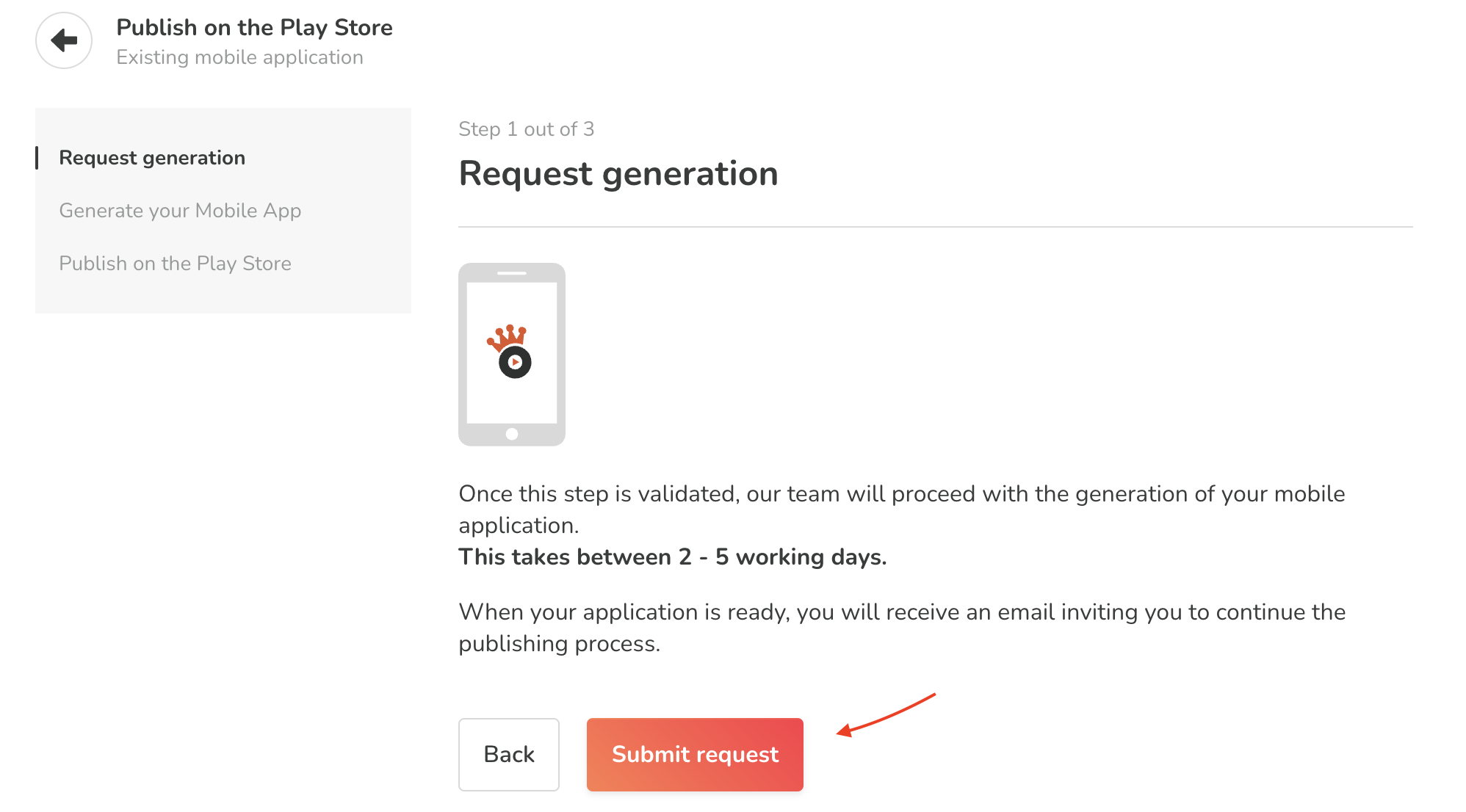 Once generated, your version number is now green and

Application generated

appears.

Then click on the arrow to the right of Publish my mobile application :

You can now download the new version of your application and follow the update tutorial for Google Play.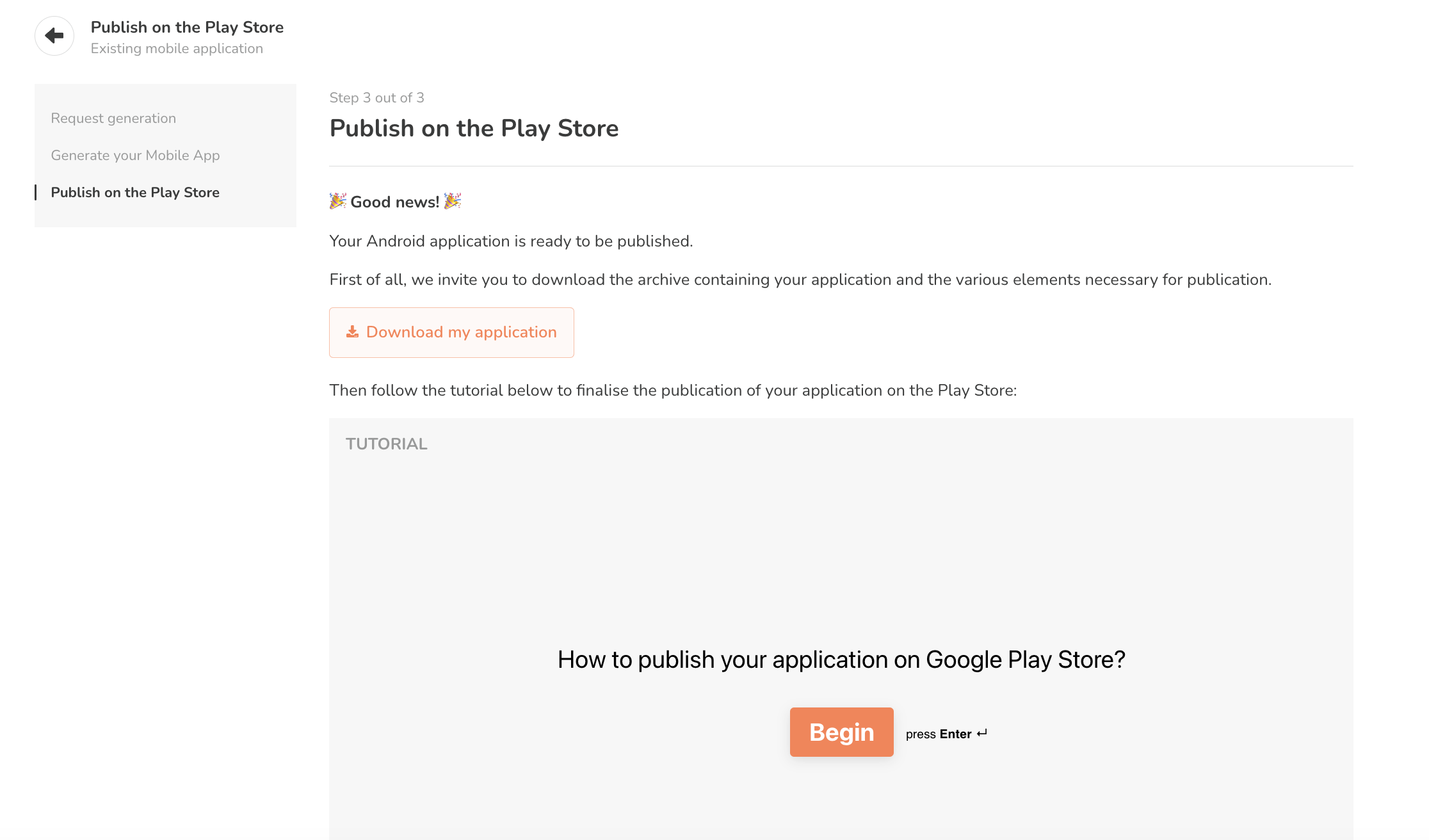 If you get stuck at any stage, don't hesitate to contact our customer service department.